Kuala Kubu Bharu Hot Spring

Kuala Kubu Bharu Hot Spring
Kolam Air Panas Kuala Kubu Bharu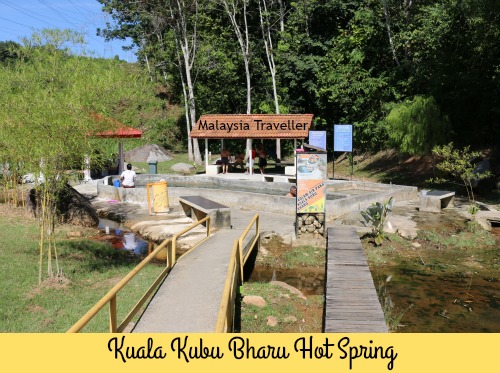 Kuala Kubu Bharu Hot Spring is a little known hot spring in the Taman Arif area of Kuala Kubu Bharu. It was only discovered about ten years ago and local residents have not spread the word too widely so that they can enjoy the place to themselves. Now the District Council wants to make it into more of an attraction and have put up direction signs. They say they want to make it an international tourist attraction. That may be a little too ambitious but I'm sure domestic tourists would come if they know about it.
I was not even aware that there was a hot spring in Kuala Kubu Bharu and only stumbled across it when I saw the road sign while driving into town. Luckily the signage is quite good otherwise it would have been difficult to find, tucked away as it is behind quiet residential streets.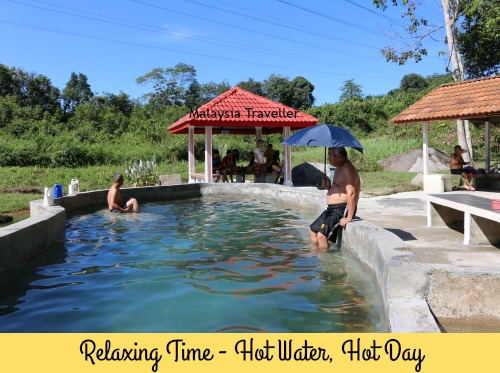 It is a simple spring with one concrete lined pool with a sub-divided section where the spring emerges. The water is hot but bearable. The district council has constructed two gazebos for shade and a small building for toilets (but with no toilets inside as yet).
Opening Hours & Admission Charge
Open Day & Night.
Free admission.
There is a small parking area. Free parking.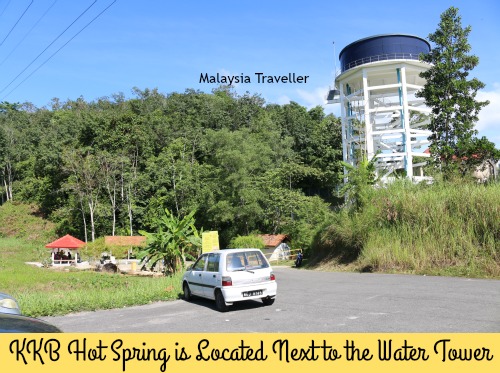 How to Get to Kuala Kubu Bharu Hot Spring
I have marked the exact location on this map (unfortunately Google Map's satellite imagery is low resolution at this location for some reason so the image is not so clear):
If you are coming from Kuala Lumpur on Federal Route 1, take the right turn off signposted Kuala Kubu Bharu (route 55).  A few hundred metres later take the first turning on your left where there is an Islamic school and you will see a sign pointing to Kolam Air Panas Kuala Kubu Bharu. Keep following the signs to the hot spring. The road does a few turns through residential streets before arriving at the hot spring parking area.
Address:

Jalan Arif 12, Taman Arif, Kuala Kubu Bharu
GPS Coordinates: 

3.5628, 101.64604
3°33'46.1"N 101°38'45.7"E
Nearby
There is a lot to see nearby:
---
Kuala Kubu Bharu Hot Spring
Share this page: