Kampung Orang Asli Bukit Kepong

 Kampung Orang Asli Bukit Kepong
A Beautiful Village Near Port Dickson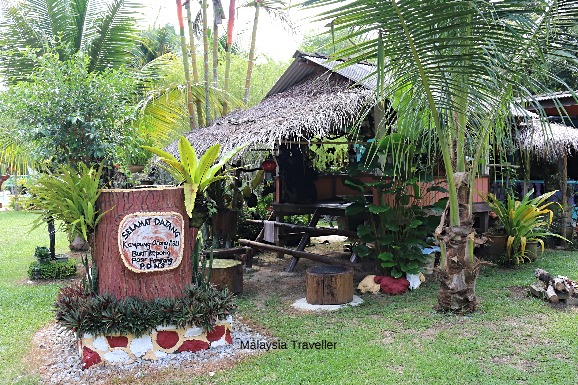 Kampung Orang Asli Bukit Kepong is recognised as one of the most beautiful villages in Malaysia. 
It is a small village of just 150 inhabitants and 44 homes. The population are Temuan people, classified as Orang Asli. Some are mixed race with Chinese. I was told that there are a few Muslims here but mostly they follow their own animistic cultural beliefs.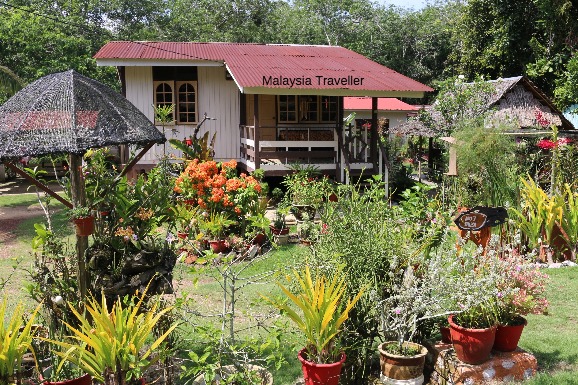 They certainly take pride in their clean and tidy village. The gardens of their simple wooden homes are beautifully maintained and decorated with orchids, cacti, flowering bushes and coconut trees.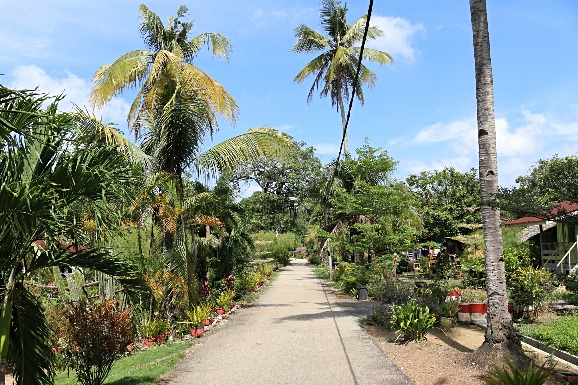 The lovingly tended main street with no litter.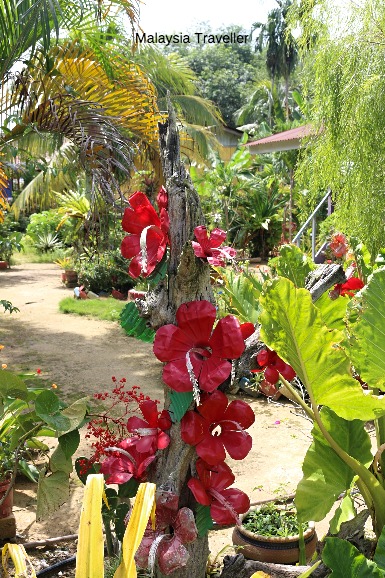 These are creative and artistic people and even discarded plastic bottles have been transformed into attractive artificial flowers. I have seen similar creations at Pantai Cunang near Tanjung Sepat.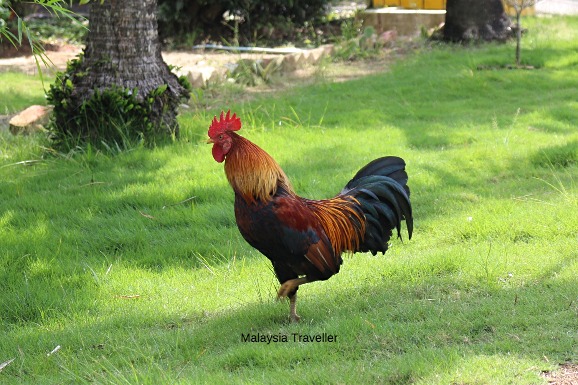 Chickens and roosters wander freely and provide the soundtrack for the peaceful village which is almost free of traffic noise.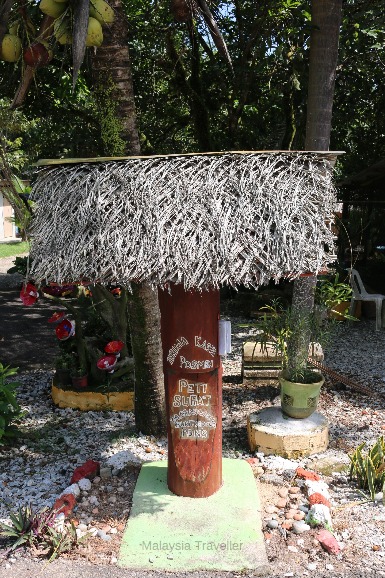 A rustic mailbox saying Thank You Postman.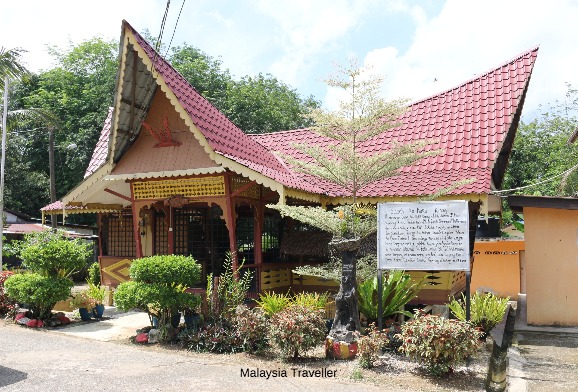 The village was founded in 1914. The village was previously known as Kampong Mati.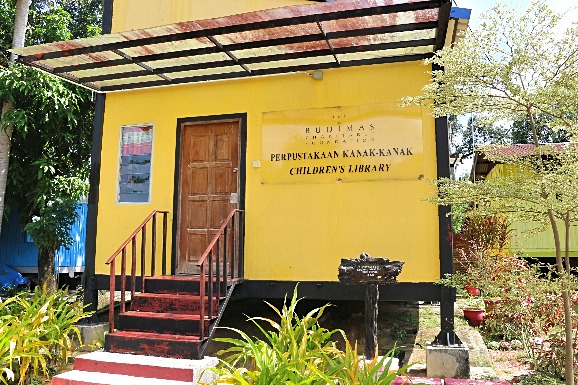 A children's library donated by Budimas Charitable Foundation.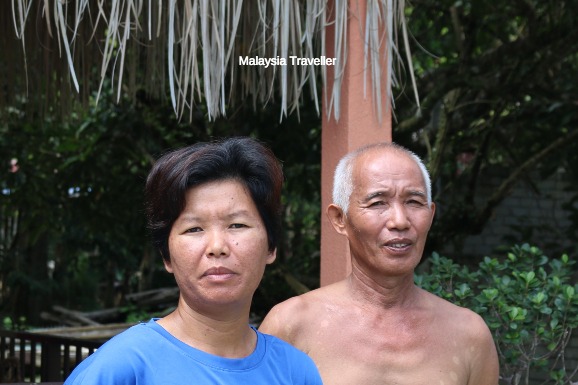 Ms. Ezan and Uncle Radzali
When I visited in May 2018, a friendly lady called Ms. Ezan kindly showed me around and explained what facilities are available for tourists.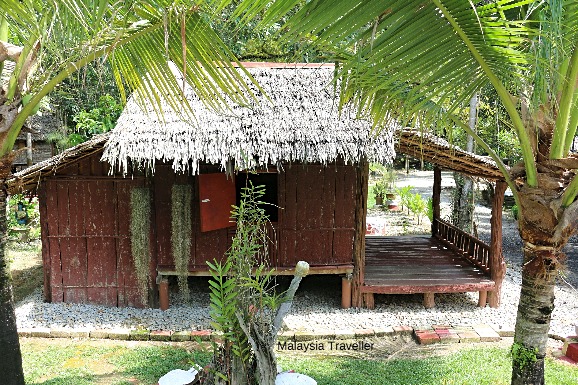 Room for Rent
There are 3 wooden huts available for rent at RM 80 per night or RM 60 for day-use. They are quaint but very basic with no furniture inside, no fans or water. Toilets are available in a separate hut.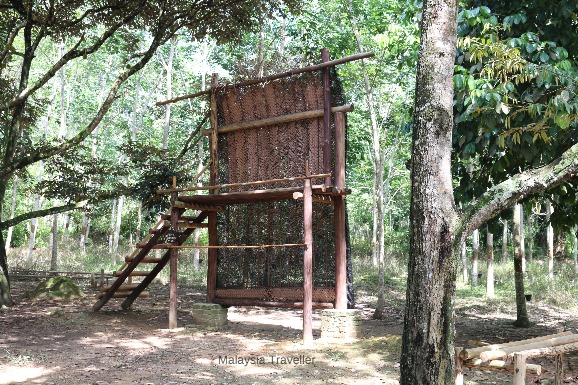 Blowpipe Shooting Range
By prior arrangement the villagers will provide entertainment for visitors in the form of a cultural show, blowpipe shooting and demonstration of trapping wild animals. Typical Temuan food and/or BBQs can be arranged.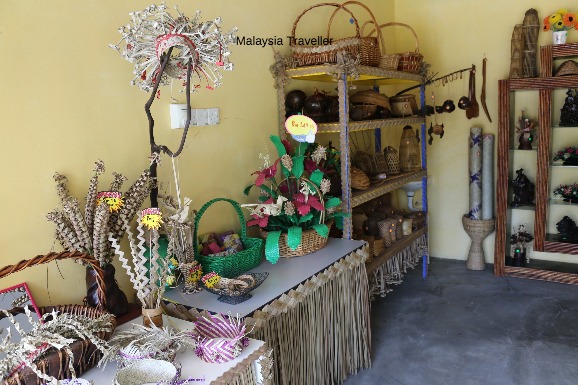 There is a souvenir shop here operated by Uncle Radzali selling traditional Temuan Tribe handicrafts.   

How to Get to Kampung Orang Asli Bukit Kepong
The most convenient way to get there is by car. If you are a tourist without your own vehicle or a large group looking to travel together in an MPV. You can obtain affordable rates and special packages from Insas Pacific Rent-A-Car (PRAC), a trusted car rental company in Malaysia since 1985.
The turn-off for the village is located opposite Eagle Ranch Resort on the main N5 road between Port Dickson and Pasir Panjang. Here is a map:

GPS: 
2°28'10.7"N 101°55'45.4"E
2.469650, 101.929280
Address:
Kampung Orang Asli Bukit Kepong

Pasir Panjang
71250
Port Dickson
Negeri Sembilan
Malaysia
Contact:
If you are planning to visit the village you could call Ms. Ezan in advance (tel: 019 3595237) and she can arrange activities, accommodation and food if required

Nearby
---
Kampung Orang Asli Bukit Kepong
Share this page: