Jeram Kedah Waterfall

Lenggeng, Negeri Sembilan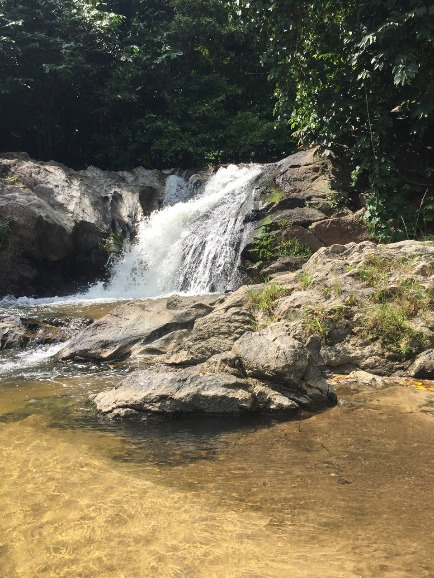 Jeram Kedah Waterfall is located next to a small Orang Asli village called Kg. Chelogeh near Kg. Jeram Kedah in the Ulu Beranang District of Lenggeng.
Once you turn off the main N34 road you are immediately surrounded by unspoilt countryside of forests and orchards with a few Orang Asli settlements. The road is very narrow but you can get almost to the waterfall in a normal car without 4WD.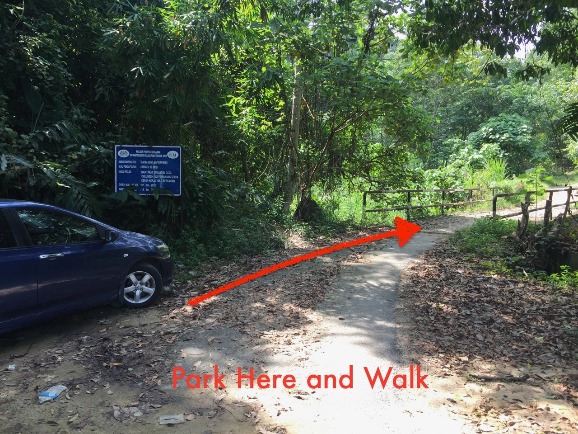 You have to park your car before this bridge and walk for a couple of minutes to the waterfall. There is only space for one car next to the bridge so if you come on a weekend you will have to find somewhere to park on the roadside. 
Once across the bridge the road becomes a mud track suitable only for walking or motorbikes. Then you take a small track off to the left. Just follow your ears and head in the direction of running water.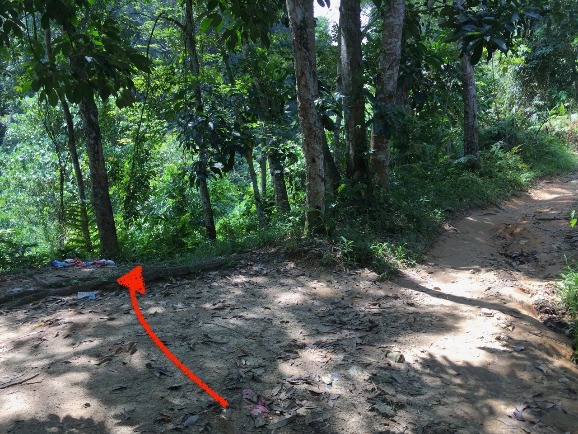 Fork left here (next to the rubbish pile) and head down hill towards the sound of water.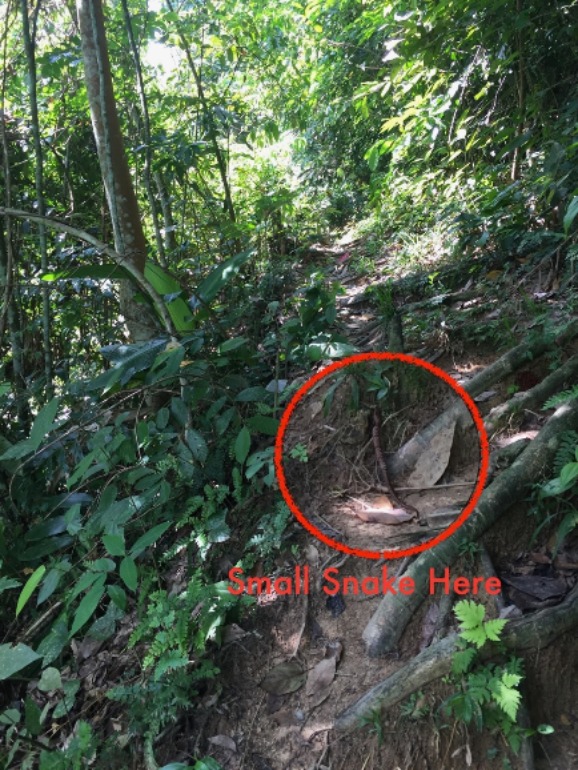 I took this photo to show what the path is like. Only after taking the photo did I notice that there is a small brown snake in my shot. The snake slithered away before I could take a closer photo. From its markings it could have been a Common Wolf Snake - completely harmless to humans. On the other hand, it might not be!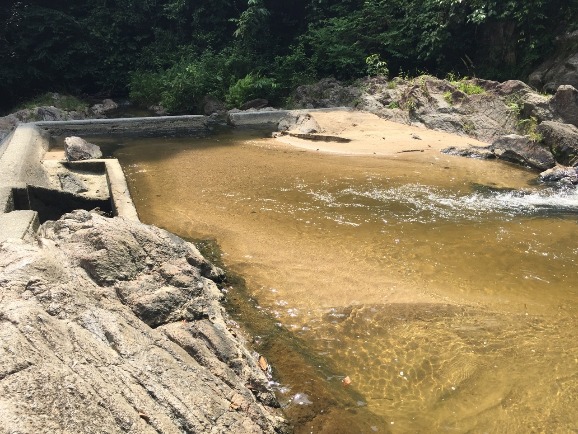 The waterfall is a very pleasant and peaceful spot. The waterfall has formed a soft sandy beach, trapped behind a concrete wall, which was part of an old water catchment area. There is section of broken pipe here and quite a lot of litter which rather spoils the natural ambience.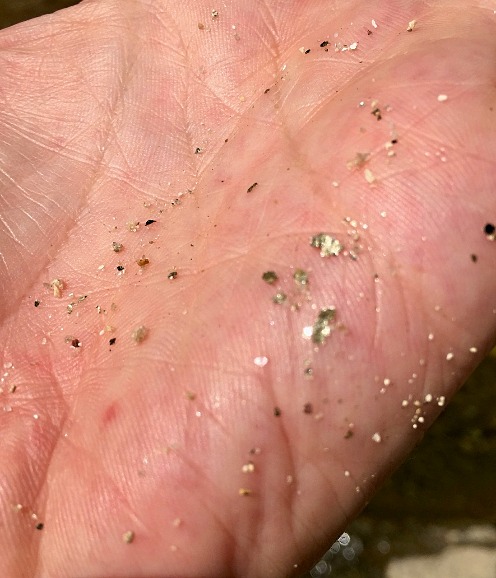 I noticed a lot of shiny specks glinting in the sand and rocks but before I start a gold rush I should say that they are probably just pieces of mica or quartz.
The waterfall itself is small, just 2 or 3 metres high and you could, with caution, enjoy a vigorous power shower here if you want, bearing in mind that all waterfalls are dangerous.
If you are adventurous you can cross to the other side of the river and find a trail taking you to a second, upper fall which is actually more scenic.

Opening Hours & Admission Fees
Jeram Kedah waterfall is in an open, unfenced area so there are no opening hours or entrance fees.  There are no facilities either.

How to Get To Jeram Kedah Waterfall
You can find the exact location of the park on this map:

Address:
Kampung Chelogeh

71750 Ulu Beranang
Lenggeng
Negeri Sembilan
Malaysia
GPS Co-ordinates:

2°54'20.2"N 101°57'26.8"E
2.905603, 101.957451

Nearby
---
Share this page: