Hulu Tamu Hot Spring
Kolam Air Panas Hulu Tamu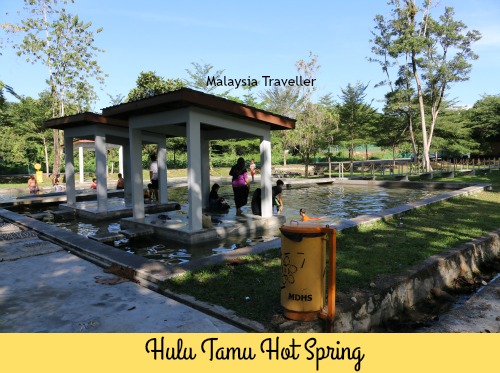 Hulu Tamu Hot Spring is a naturally hot spring about seven kilometres from Batang Kali town in the Hulu Selangor district of Selangor State.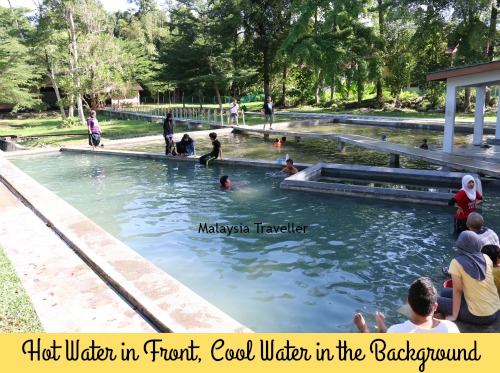 The facilities here have been upgraded recently by the district council with the addition of concrete shelters and gazebos and by encasing the spring pool with concrete walls. The pool is divided into two sections, one with the naturally hot spring water and the other with cooler water suitable for swimming and paddling.
The environment is clean and tidy and the gardens have been landscaped.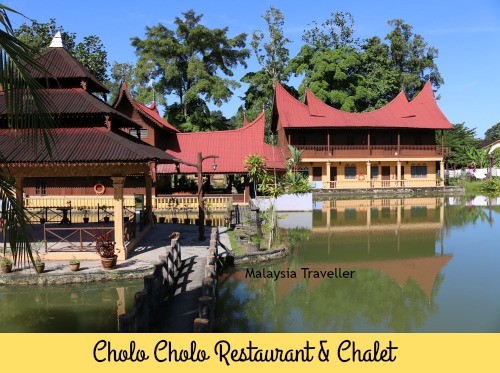 Next door to the hot spring is Cholo Cholo Restaurant with attractive buildings shaped like a boat with Minang style roof. Although it calls itself a restaurant it was not serving food during my visit but I was told there are chalet and spa facilities here. It can also be used as a wedding venue. They do not appear to have a website or official Facebook page but if you are interested in Cholo Cholo the person to contact is Lokman on 013 3361512.
Hot Spring Opening Hours & Admission Charge
Open day and night.
Entrance is free. 

Parking is free.
How to Get to Hulu Tamu Hot Spring
I have marked the exact location on this map:
It is not so easy to find but there are signposts for most of the way. Coming from Kuala Lumpur on Federal Route 1 turn right into Batang Kali. Keep going until you reach traffic lights where you turn left towards Kampung Kuantan on the B114. About 1km after Kg. Kuantan there is a fork in the road. Take the right fork signposted to Kem Ulu Tamu.
Address:

Hulu Yam Bharu, Pekan Batang Kali, 44300 Batang Kali, Selangor, Malaysia
GPS Coordinates: 

3.46392, 101.69692
3°27'50.1"N 101°41'48.9"E
Nearby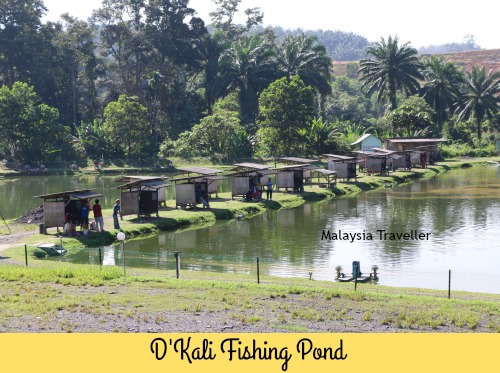 The drive from Batang Kali to Hulu Tamu passes through nice rural countryside.
I noticed D'Kali Fishing Pond on the way to the hot springs which might be of interest to fishing fans.

There is a waterfall in this vicinity which I went to some years ago. Read about Batang Kali Waterfalls on my blog.

The scenic back route to Genting Highlands passes through Batang Kali (B66) so you could combine a trip to Hulu Tamu with a nice drive up to the Genting Highlands.
---
Share this page: