Heng Ann Tian Hou Temple
 Melaka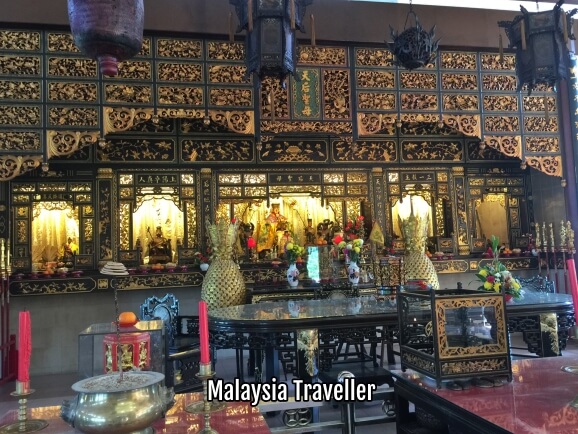 Heng Ann Tian Hou Temple is an attractive Chinese temple dedicated to Tian Hou (Mazu) in Melaka.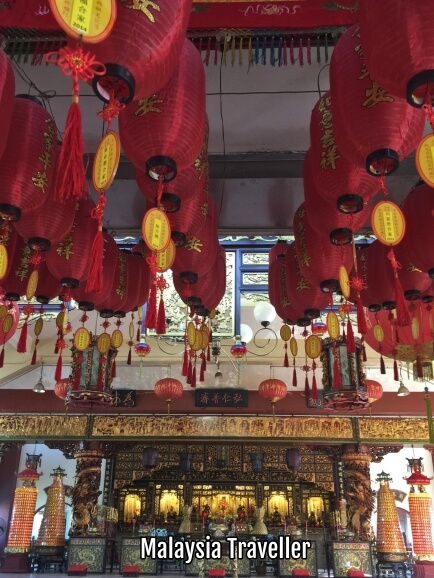 To people who originate from Fujian, Hainan and other parts of southeast China as well as Vietnam,  Mazu (Matsu) is the goddess of the sea and is believed to protect fishermen and sailors.

Mazu is also known as Tian Hou, also spelt Thean Hou (as in the Thean Hou Temple in KL). 
The temple is located on the 3rd floor of the Heng Ann Association building which was opened in 1971. There is a lift for those who need it. The Malacca Heng Ann Association is a community centre which was founded in 1945.

There is a guest house, Heng Ann Guest House, on the second floor.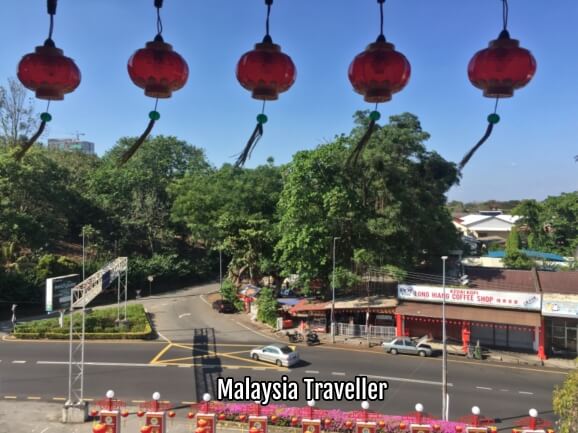 The view from one of the balconies of the temple.
How to Get to Heng Ann Tian Hou Temple
The exact location is marked on this map:

Address:
Tian Hoh Temple @ Heng Ann Association
98, Jalan Laksamana Cheng Ho, 75000 Melaka
GPS: 2.195064, 102.259103
Opening Hours:
Open 9am to 5pm.
---
Share this page: