Gunung Keriang Recreational Park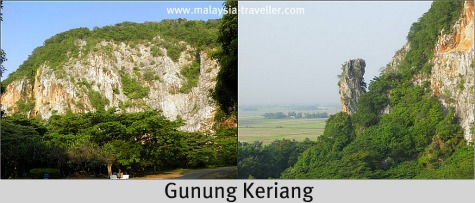 Gunung Keriang (Mount Keriang) is a 250 million year old lump of mainly limestone rock which is said to be in the shape of an elephant and reaches a height of 218 meters.
It is located about 8 km north-west of Alor Setar close to the Kedah Paddy Museum.
It is geologically unique and ten different rocks are found here including attractive calcite crystals which are much sought after by collectors and fung-shui believers.
Like most of Malaysia's limestone formations, the hill is riddled with caves including a larger one known as Gua Keriang.
On the south eastern edge of the hill is the Gunung Keriang Recreational Park which has walking trails with concrete railings and viewing gazebos. It is possible to hike up to the summit to obtain good views of the surrounding rice plains.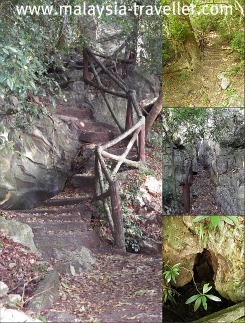 There is also a children's playground but the area is suffering from a lack of maintenance and the park's signposts and maps are no longer legible.
Entrance to the park is free.
Next to the recreational park is a street market selling food, clothing and sundry items but there are also a few stalls selling crystals which presumably have been extracted (looted?) from the caves.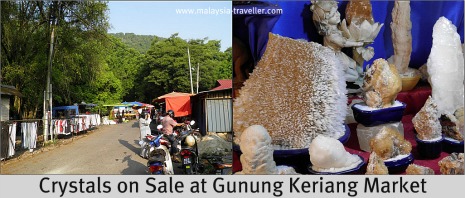 A decade or so ago this was a thriving business and coach loads of visitors would descend on the area to purchase or dig for crystals.
Sadly this uncontrolled mining activity has largely exhausted the easily accessible rocks and the hill has lost much of its glitz as a result.
For some years now a plan has been on the drawing board to turn the whole area into a mega tourist attraction including a water park, train ride, horse riding, mini zoo and so on.
What has been built so far on the western side of the mountain (opposite the Paddy Museum) is a traditional kampung with 16 houses for accommodation which was finished in 2009 but is still not open to the public.
Nearby is a tall lift designed to facilitate access to the main cave via a metal bridge leading into the mountain from the top level of the lift.
This also looks complete but according to the security guard, who was not willing for me to approach the cave via the kampung, it is still not open. 'Maybe in July' he said (2012).
Both the kampung and the lift will be good additions to this attraction. It is hoped they will open soon.
The cave must have been great once upon a time with all those crystals glinting in the torch light. Let's hope there is something left to see by the time the lift is finally open to the public.
Add Gunung Keriang to your Kedah Travel Itinerary
Now you can plan your trip and travel in Kedah with your Garmin navigation device without worrying about out-of-date guide books and maps.
Malaysia Traveller has collaborated with Garmin, the leading satellite navigation products company, to create travel itineraries for Malaysia for use on your Garmin portable street navigation device.
Click on the image below for details.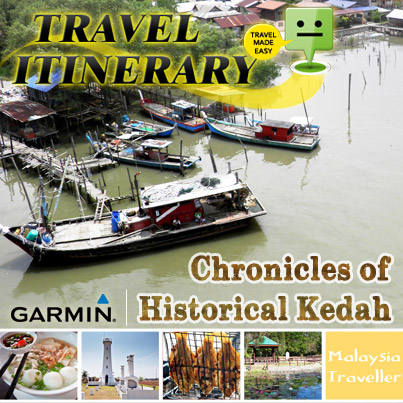 ---
Share this page: