Glass Bottle Temple Melaka

Glass Bottle Temple
Melaka
Glass Bottle Temple Melaka is a small Thai Buddhist temple tucked away down a side street in a residential area of Melaka, close to the Heng Ann Association Building.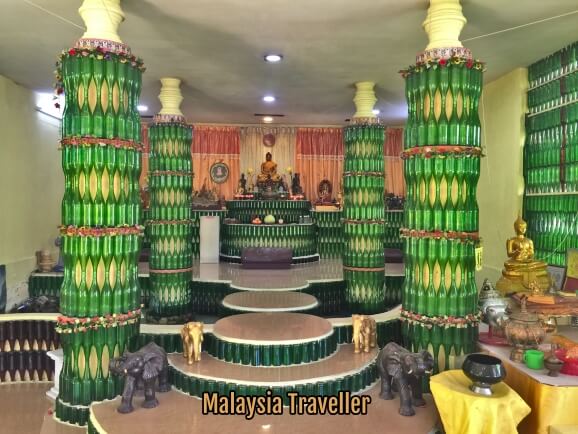 The main altar is flanked with pillars and steps decorated with glass bottles to achieve a pleasing effect.
As the name suggests the temple incorporates hundreds of recycled green glass bottles in its design and decor.
This is the second glass bottle temple in Malaysia that I am aware of, the other being Wat Charok Padang near Sik in Kedah. Both temples are inspired by the more famous glass bottle temple in Thailand called Wat Pa Haha Chedi Kaew.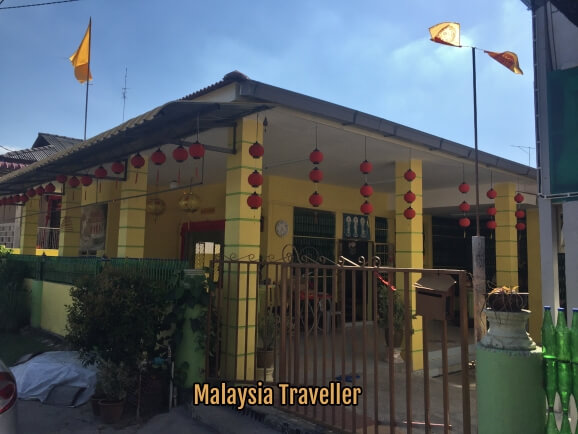 This small temple in Melaka is much more modest in scale and design.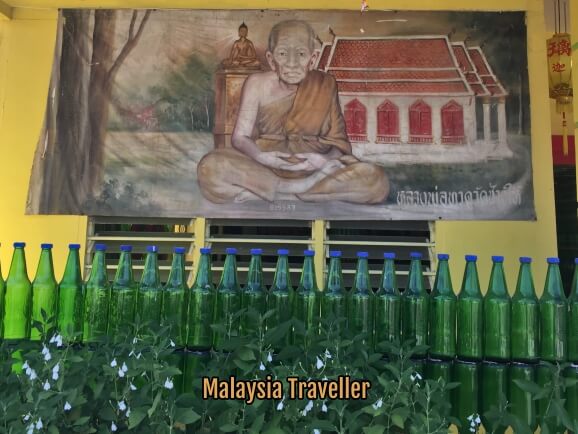 The exterior wall is topped with two rows of bottles. Upward facing bottles have been capped to prevent water and mosquitos from collecting inside.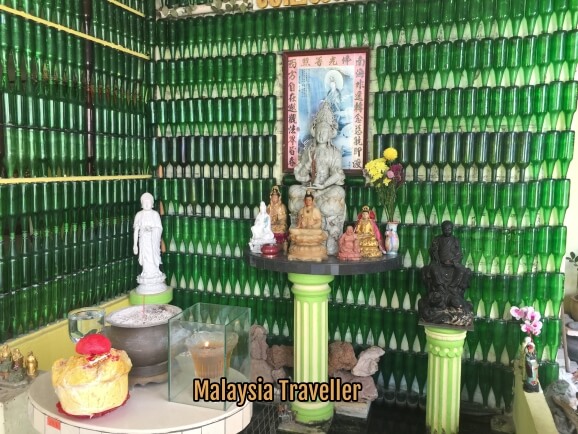 Inverted bottles make a decorative background to the various Buddhist statues.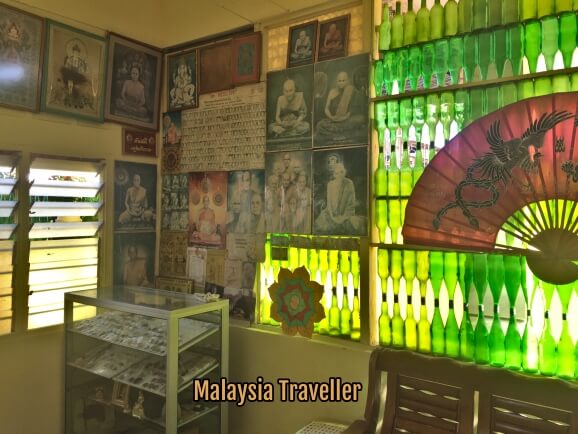 The afternoon sunlight shining through the bottles bathes the room in a cooling green colour. The walls of the temple are lined with posters of Thai monks and other holy images. A small counter displays amulets for sale.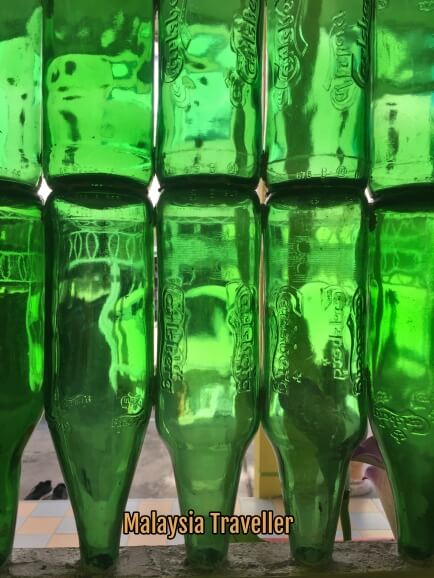 A lot of Carlsberg went into the making of this temple!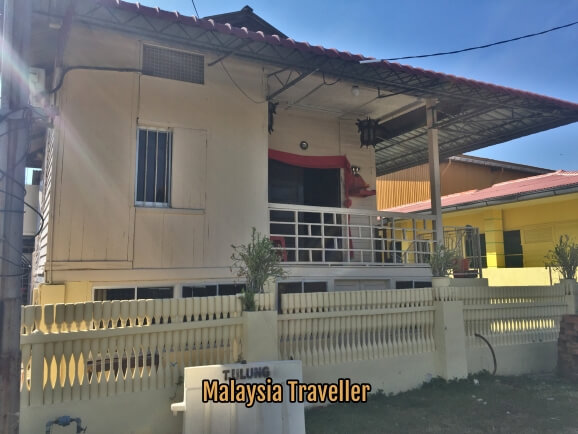 The house next door has white painted glass bottles on its wall. Maybe this is the house of the monk or temple manager. 

Opening Hours and Admission Fee
The temple's Facebook Page says they are open from 9am - 5pm daily.
There is no entrance charge but donations are always welcome.
How to Get to Glass Bottle Temple Melaka
The exact location is marked on this map:

GPS: 2.193265, 102.25924
Address:
Jalan Panjang Bukit Cina (a narrow street off 
100h, Jalan Laksamana Cheng Ho), 75000 Melaka
Tel: 011-3538 1581
---
Glass Bottle Temple Melaka
Share this page: