Gedung Raja Abdullah


Klang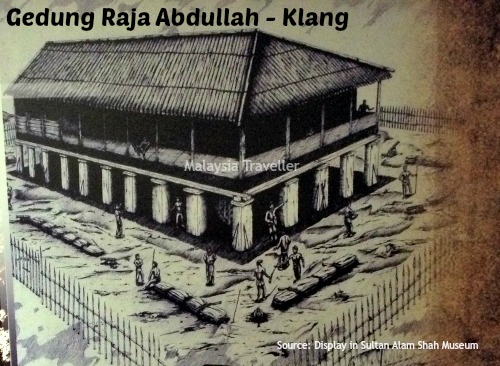 Gedung Raja Abdullah was built around 1857 making it probably the oldest surviving building in Klang, if not the whole of Selangor. This two storey heritage building was originally used as a warehouse (gedung means godown/warehouse) for Raja Abdullah, the first Malay tin-mining pioneer, who lived upstairs with his family while storing his tin ore and other goods on the ground floor.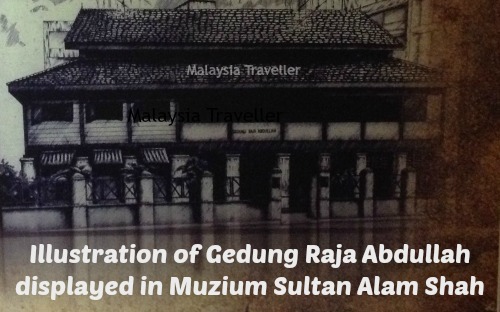 Conflict broke out between Raja Abdullah and his rival, Raja Mahadi, around 1867 and the warehouse had to be fortified during this period. The spreading unrest caused by this dispute gave the British an opportunity to spread their influence in Selangor and a British Resident was appointed to oversee state affairs and he was initially based in Klang, which was the royal capital of Selangor at the time. The warehouse became a government office and then around 1880 was used as the Police HQ for Klang district. Iron grille doors were added to various rooms which became lock-ups or cells.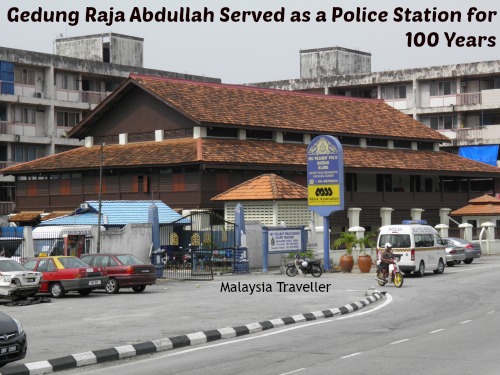 The building continued to be used as a police station for nearly 100 years until the new Police HQ was constructed next door in the 1970s. At this time the building was recognised as a national monument and converted into a tin museum. However the museum closed after the Sultan Alam Shah Museum in Shah Alam was opened in 1989 and many of the tin related exhibits were transferred there. 
It was to have been demolished and converted to tennis courts but was saved from that fate by Badan Warisan. There was talk in 2006 of dismantling it and rebuilding it brick-by-brick at a new location near Istana Alam but nothing appears to have happened with that idea.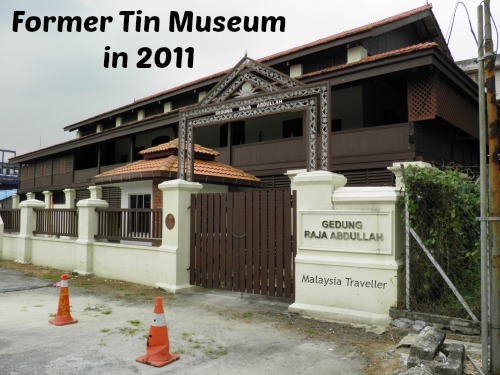 The warehouse has been vacant and unused for many years. The gate is padlocked and visitors are not allowed inside. It is being maintained. When I took this picture in January 2011 it was looking neat with a fresh coat of paint but when I revisited again in February 2016 the paint was peeling off and the building was looking rather sad.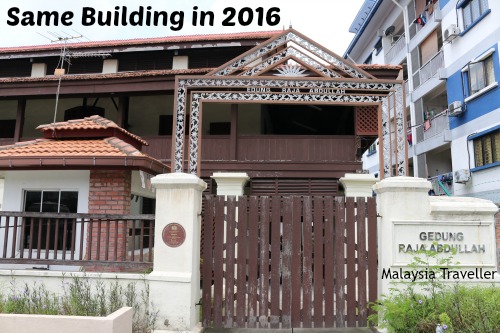 Suggestion
In my opinion it needs to be given a new purpose. Buildings need to be occupied and looked after. Klang does not need another museum. Better to rent it out for retail use to art galleries, handicraft shops, clothing shops and so on. It would also make an excellent kopitiam. The rental income could be used to pay for ongoing maintenance. 
How to Get to Gedung Raja Abdullah
You can find the exact location on this map:
GPS Coordinates:
3.043398, 101.447573

3°02'36.2"N 101°26'51.3"E
Address:

Gedung Raja Abdullah
Jalan Besar

Kawasan 1
41200 Klang
Selangor 
Nearby
There is quite a lot to see in the Klang's town centre. Read my Top Klang Attractions page for details.
---
Share this page: