Coronation Park
Melaka
Taman Bunga Merdeka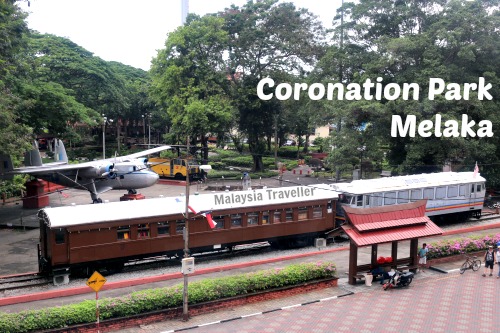 Welcome to my Coronation Park Melaka page.
Melaka is a wonderful city and its historic heart, designated a UNESCO World Heritage site, is crammed with interesting things to see.
If there is one criticism of Melaka, it's that it is a bit lacking in parks and open green spaces. One park that does exist in the city centre is along Jalan Kota, facing the People's Museum and the strip of other museums in that street. It is known as Taman Bunga Merdeka but still remembered as Coronation Park, a name given to commemorate the accession of Queen Elizabeth II to the throne in June 1953.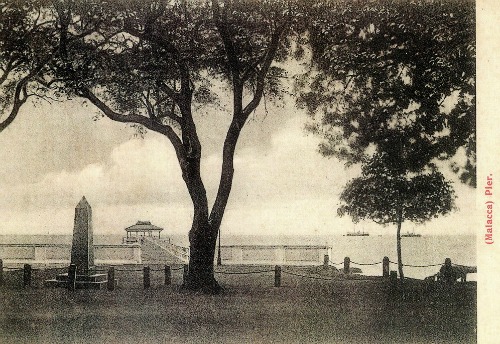 Vintage Postcard showing Malacca Pier viewed from Coronation Park.
At that time the park was facing the sea and was significantly bigger but successive land reclamations have pushed the sea back a considerable distance and city development has nibbled away at the edges of the park.
But what it lacks in size it makes up for in location, historical relics and its magnificent rain trees. There is also a public swimming pool here.
As well as providing much needed green space for tourists and the residents of Melaka, it also serves as an outdoor museum by displaying various transportation related exhibits - indeed the park is sometimes referred to as the Melaka Transportation Museum.
Here are some of the things you can find in this park: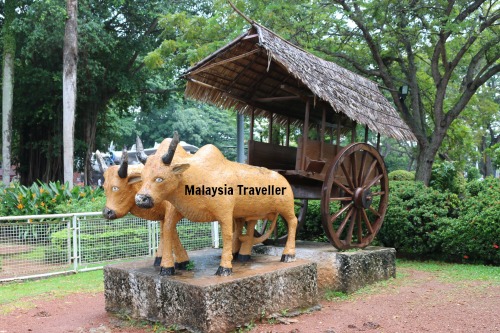 A replica bullock cart (pulled by a pair of concrete bullocks). When I first visited Melaka in 1980 they still had real bullock carts, albeit mainly used for giving rides to tourists.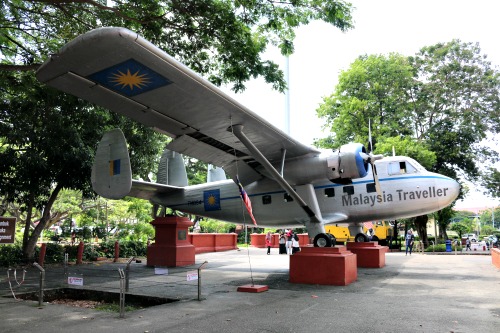 A propeller powered Scottish Aviation Twin Pioneer CC Mk 1 aircraft named 'Lang Rajawali' said to be the first aircraft obtained by the newly formed Royal Malayan Airforce in January 1962.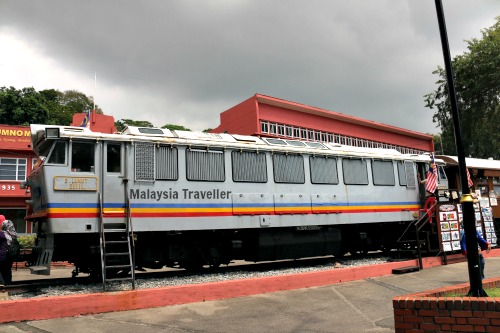 A decommissioned diesel locomotive named Sungai Lukut 21111 (built in Japan in 1965) together with an attached vintage railway carriage which is now used as a souvenir shop.
A vintage yellow fire engine.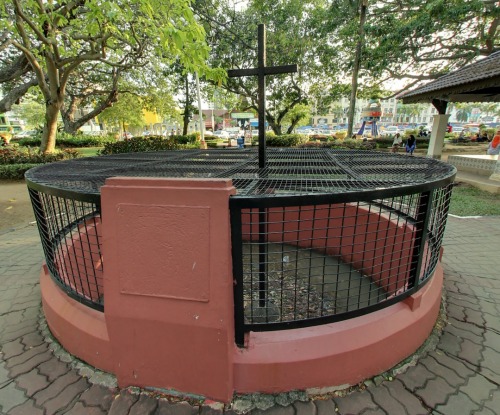 Besides transportation there is The City Cross which marks the spot where St. Francis Xavier first set foot in Malacca in 1545. The spot was on the shore line in those days.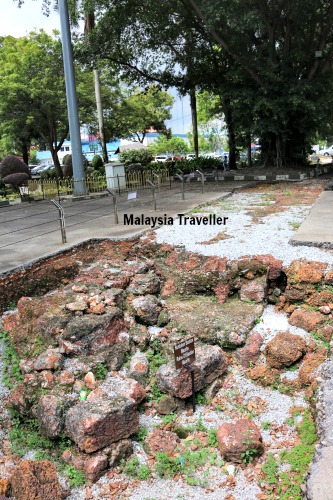 There is an excavated area revealing foundation stones, all that remains of a bastion in the city walls of Malacca which were built by the Portuguese and Dutch and demolished by the British.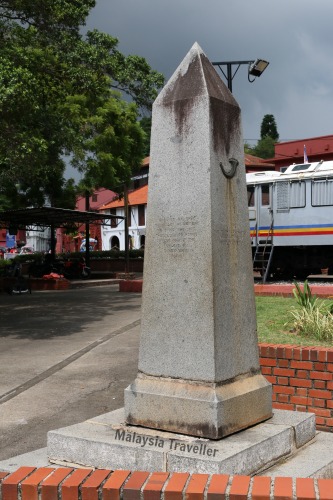 Last but not least is a war memorial obelisk with inscriptions on four sides commemorating those who died for the British side in the Sungai Ujong War of 1875-6. It is perhaps surprising the memorial still stands given that the war was fought against Malay chiefs rebelling against British colonial taxes!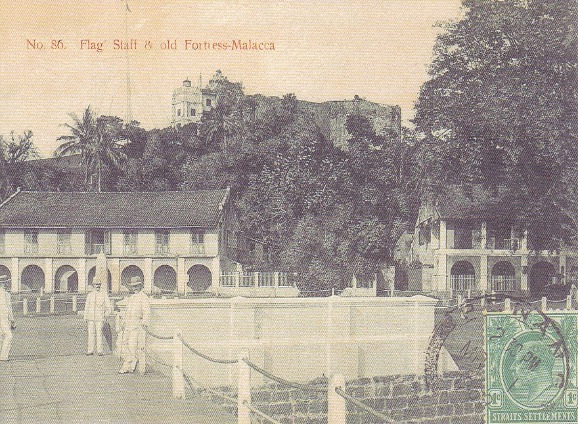 The same obelisk can be seen in this vintage postcard of Malacca.
The trees are the real stars of the park, particularly the rain trees but also a malacca tree from which the state of Melaka obtained its name.

 How to Get to Coronation Park Melaka
I have marked the exact location of Coronation Park Melaka on this map of Melaka Museums:

GPS Coordinates:
2°11'29.8"N 102°14'55.3"E

2.191596, 102.248684
Address:

Jalan Kota, Banda Hilir, 75000 Melaka

Nearby
The park is located in the heart of Melaka, a UNESCO World Heritage site, and is surrounded by places of interest. Read more on my Top Melaka Attractions page.

---
Share this page: