Cheng Ho Cultural Museum 
 Muzium Budaya Cheng Ho

Melaka 
The Cheng Ho Cultural Museum is one of the best museums in Melaka. The focus of the museum is on the seven voyages made by Admiral Cheng Ho (also spelt Zheng He) during the period 1405-1433, but visitors can also learn a lot about the wider history of Melaka, a city which he visited at least 5 times on his travels.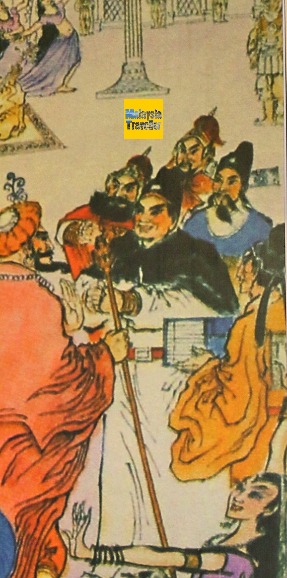 Zheng He was born in 1371 in Jinning near Kunming City in Yunnan Province, China. He became a great navigator and diplomat and led seven voyages around the South China Sea, the Indian Ocean, Red Sea with a fleet of more than 100 ships each time and other 20,000 crewmen. He cultivated strong ties with the rulers of the various lands he visited, engaged in trade and fostered goodwill towards China and the Ming Emperor. Occasionally he intervened militarily to settle local disputes but mostly his missions were peaceful. He was the instigator of the ancient Maritime Silk Road and in many ways is the inspiration for President Xi Jinping's modern Maritime Silk Road and the Belt & Road initiative.
He was born a Muslim and given the name Ma He. Ma, the family name, represented the first syllable of Muhammad.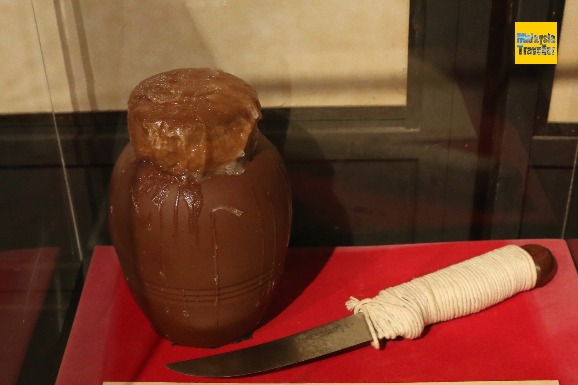 Zheng He kept his parts in a jar.
Zheng He was a eunuch. He was captured at age 12 and cruelly castrated by his captors. Without going into the gory details, at the museum you can see an example of a sealed jar in which eunuchs preserved their severed parts.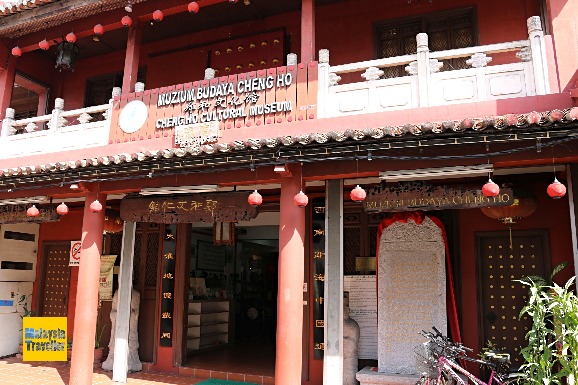 The museum is much larger than it appears from the outside with three floors of exhibits. It is thought that the museum may be built on the site of one of the giant warehouses built by Zheng He.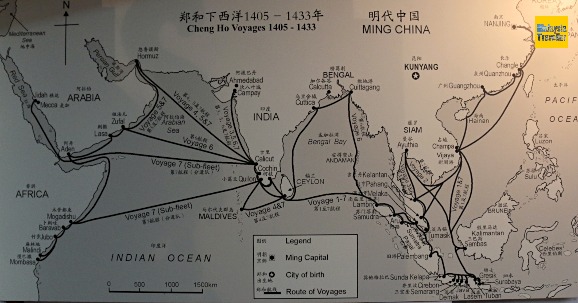 Route map showing Zheng He's voyages.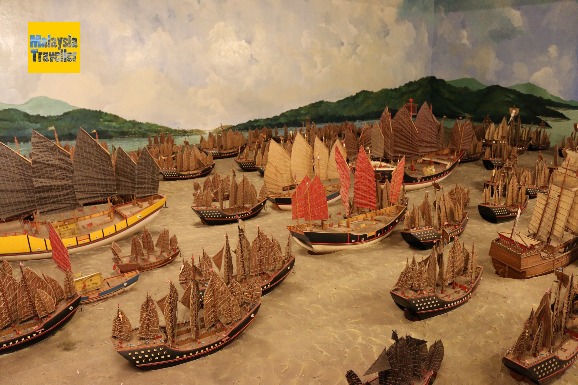 A model of Zheng He's fleet. The largest junks were known as Treasure Ships and stretched over 150 metres long and 50 metres wide, far larger and more advanced than any ships built by the West at that time.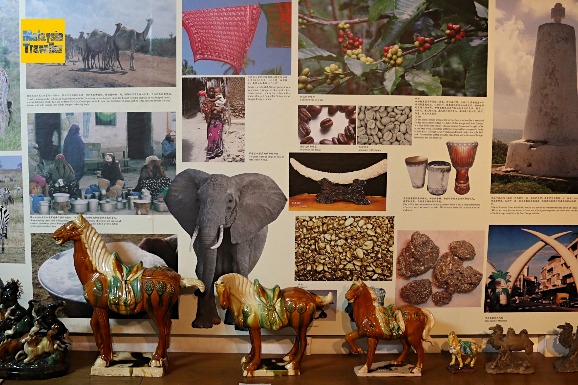 The museum displays a wealth of information about the various countries visited by Zheng He.

Opening Hours and Admission Fee
Open daily 9.30 am - 6 pm.
Entrance Fee:
Adult RM 20
Child RM 10 (Below age 12)
The entrance fee is inclusive of an explanatory movie, available in English and Mandarin. 

Guided tours are available.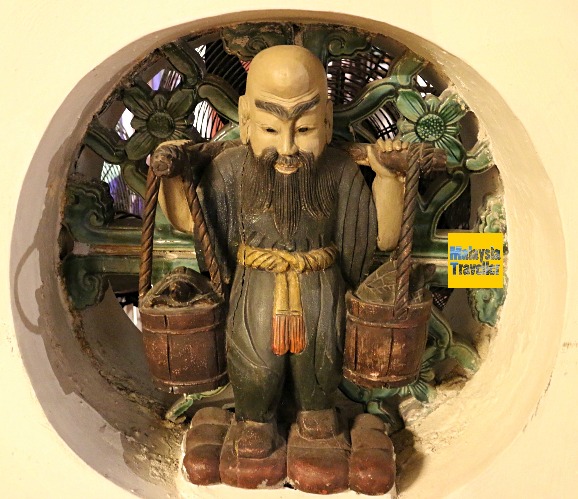 Review Verdict
A must-see museum for anyone interested in history.

There is a gift shop here with a few local books and a tea house where you can taste and buy Chinese tea, Malaysian white coffee, durian products and so on.  
How to Get to the Cheng Ho Cultural Museum
The exact location is shown on this map:

GPS Coordinates:
2.195076, 102.248468
Address: 
Cheng Ho Cultural Museum
51 Lorong Hang Jebat

75200 Melaka
Tel: +60 6 283 1135

You can find out more about Zheng He on the museum's Official Website.

Nearby
This museum is in the heart of the old city with so many of Melaka's top attractions within close walking distance. Take my self-guided Melaka Heritage Trail to see most of them.
---
Share this page: