Bank Negara Museum and Art Gallery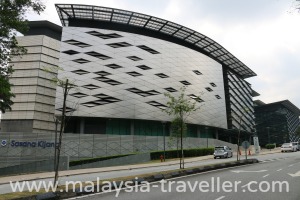 The Bank Negara Museum (or the Bank Negara Malaysia Museum and Art Gallery to use its full title) was opened in 2011 and replaced the earlier Bank Negara Money Museum.
It is located in Jalan Dato' Onn and occupies a wing of the modern glass and steel Sasana Kijang building which also houses the SEACEN Centre and the Islamic Financial Services Board.
The museum's spacious and airy galleries are spread over four floors. Here are some of the highlights you can expect to see:
Children's Gallery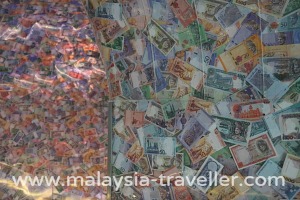 Visitors enter through a Money Tunnel lined with over a million Ringgit in cash of various denominations displayed behind an acrylic wall.
The Children's Gallery contains interactive displays explaining the value of money and the cost of everyday items and asks where does your money go? (I wish I knew!).
The gallery also reveals what banknotes and coins are made of.
Islamic Finance Gallery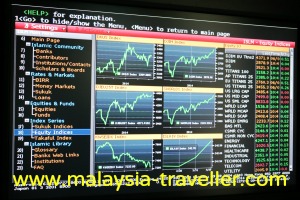 Here you can learn how the early Middle Eastern concepts of commerce and finance have developed into today's thriving Islamic Finance industry and understand how Malaysia is one of the world's leading financial centres for Islamic banking.
Economics Gallery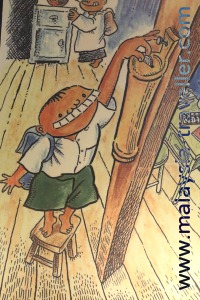 In addition to reviewing Malaysia's economic growth since Independence, this gallery explains the Pocket Money Book initiative to encourage children to plan and manage their daily expenditure and to promote savings (something which is not easy to do these days with savings interest rates being so low and unattractive.)
There is a wall chart detailing World Economic Crises during the period 1588-2010. It is interesting that in the 392 years before 1980 there were 13 crises, or one every 30 years, whereas in the 30 years following 1980 there have been 5 financial crises, or one every 6 years. It seems the world is becoming a riskier place despite the proliferation of regulation and sophisticated monitoring techniques.
Bank Negara Gallery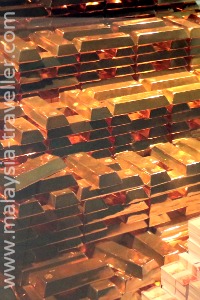 This section explains the history and role of Bank Negara as Malaysia's central bank. Exhibits include a mock-up vault with a touch keypad outside the vault door. Key in the right answer to a question and the frosted glass wall clears to reveal the contents of the vault, namely a mountain of gold ingots and cash (probably not real before any of you would-be bank robbers get excited!).
Numismatics Gallery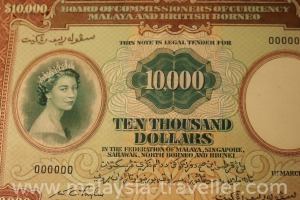 For coin and banknote collectors, Malaysia has one of the world's most fascinating heritages ranging from primitive currencies in Borneo, early Chinese and Siamese money, animal-shaped ingots, tin block money, coins issued by the different Malay Sultanates, Portuguese and Dutch-era coins, British colonial-era coins and banknotes, Sabah and Sarawak money and post Independence currency. Specimens of all these varieties are held in Bank Negara Museum's extensive collection and are on display in this gallery.
Art Gallery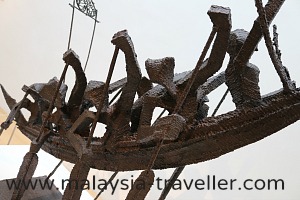 The top floor is given over to displaying Bank Negara's art collection which includes paintings, drawings and sculptures by artists from Malaysia and other ASEAN countries.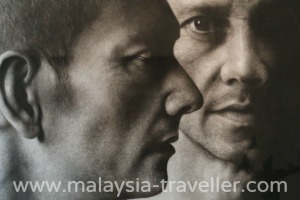 Bank Negara Museum Gift Shop and Cafe
For coin and banknote collectors, the museum shop sells an excellent book called Malaysian Numismatic Heritage, published by Bank Negara Malaysia.
A cafe serving hot dishes and snacks completes the facilities of Bank Negara Museum.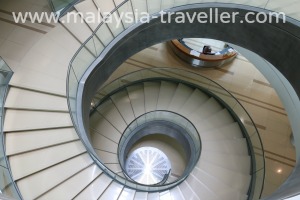 Verdict
The Numismatics Gallery is similar in content to that at the Maybank Numismatic Museum but Bank Negara Museum has other galleries besides numismatics.
This is a good museum and well worth visiting even if you are not an avid coin or banknote collector. After all, everyone is interested in money!
It is also a suitable venue for school trips and free guided tours can be arranged.
Opening Hours
Open from 10am to 6pm daily. Closed for the first three days of Hari Raya Aidilfitri.
The cafe is open from 8am to 8pm.
Admission Charges
FREE!
Location
Sasana Kijang
2 Jalan Dato' Onn
50480
Kuala Lumpur
Tel: +603 9179 2784
By Train
From Bank Negara KTM Station it takes about 3 minutes to walk to the museum.
By Car
Visitor parking is available in the building for those coming by car. Cost RM3 per entry.
---
Share this page: