Bank Kerapu
Bank Kerapu is the name given to the World War II Memorial Museum (Muzium Perang)
The War Museum in Kota Bharu is housed in the former premises of a Mercantile Bank branch. This building was completed in July 1922 replacing an earlier branch of Mercantile Bank of India which opened in 1912 and was the first commercial bank in Kelantan.  The branch was downstairs and the bank manager lived upstairs. The original room layout of the manager's flat has been retained and it is easy to imagine that it must have been a spacious and elegant residence. 
The plaque outside says that Mercantile was known locally as Kerapu Bank in reference to the rough textured exterior of the building.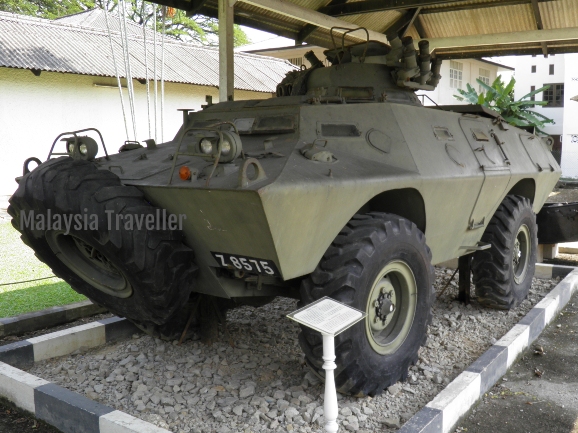 During the Japanese occupation of 1941-1945 this building was used by the notorious Kempeitai, Japanese military police. The safes were converted to prison cells during the and torture was carried out on the premises.  After the war the building was used again as a bank. Mercantile Bank was taken over by The Hongkong and Shanghai Bank in 1959.
The building was taken over by the Kelantan State Government for use by the Kelantan State Museum Corporation and the upper floor was used to display handicrafts. In 1991 it was converted into the World War II Memorial to exhibit materials relating to that period, to commemorate important historical events for the State of Kelantan and to raise awareness of the love of universal peace, national spirit, struggle to achieve independence and the establishment of Malaysia.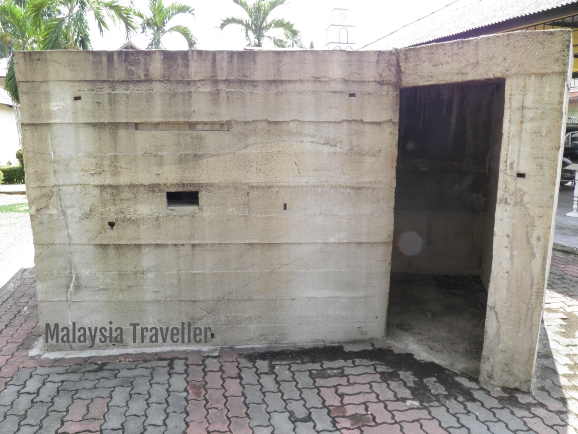 World War Two began in Southeast Asia with the landing of Japanese forces on December 8th 1941 on beaches near Kota Bharu. The museum displays artefacts and photographs in chronological order from the invasion of Malaya up until Japan's surrender in 1945.
Outdoor exhibits include a replica pillbox of the type found all along the Kelantan coastline during the War, along with armoured vehicles and land transportation used before independence.
Opening Hours & Admission Charges
Open everyday except Friday from 8.30am to 4.45pm.
Ticket Prices
Adults RM4 (RM2 for MyKad holders)
Children RM 2 (RM1 for MyKad)
How To Get to Bank Kerapu
The exact location is marked on this map:

Address: 
Jalan Pejabat Pos Lama, 15300 Kota Bharu

Bandar Kota Bharu
15000 Kota Bharu
Kelantan, Malaysia

You can find more details on the official Kelantan State Museum Corporation website.

Nearby
---
Share this page: