Yuchengco Museum

An Art Gallery and Museum in Makati, Philippines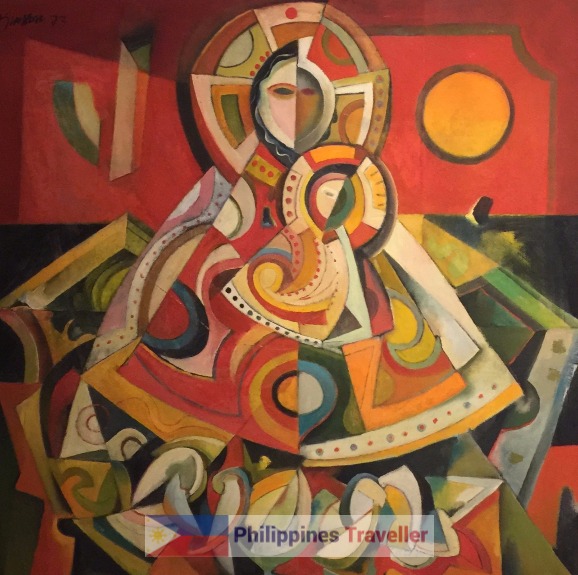 The Yuchengco Museum was created in 2005 to display and showcase the personal art and artefact collection of Ambassador Alfonso T. Yuchengco, a noted banking and insurance tycoon, diplomat, businessman and collector. He passed away in April 2017 at the age of 94.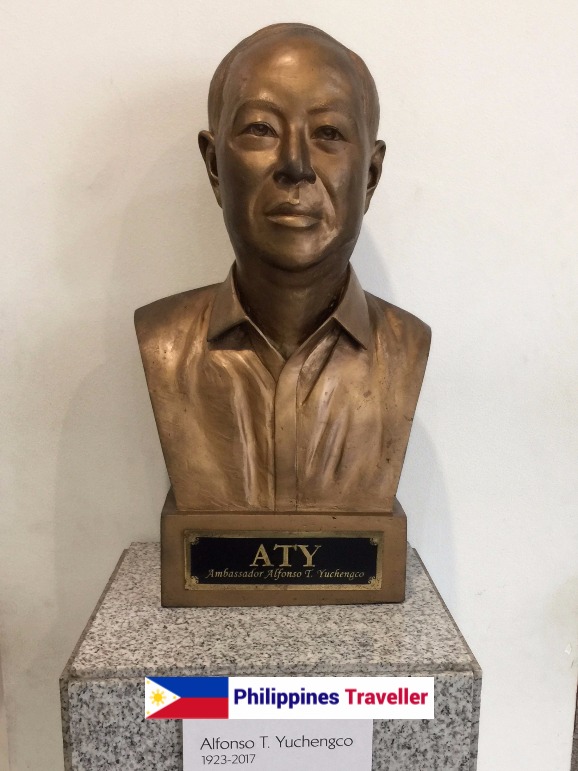 It is a fairly small museum, occupying a four floor building annexed to RCBC Plaza,  a prestigious tower block complex housing the headquarters of Rizal Commercial Banking Corporation, among other tenants.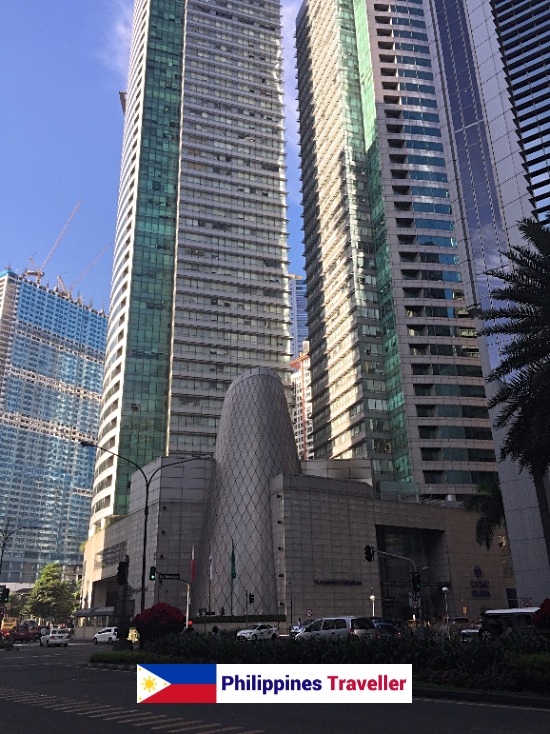 The top floor of the museum contains some memorabilia related to the Yuchengco family's Chinese heritage as well as a fine collection of items related to the Philippines' national hero Jose Rizal. Alfonso Yuchengco was a fan of Rizal  (he even named his bank after him) and a strong believer in the six Buhay Rizal values associated with the great hero - a life of honour and integrity, a passion to excel, the achievement of dreams and aspirations, the respect and love for parents, the use of God-given talents and, lastly, pride for the Filipino race.
Among the treasures on display here are Rizal's educational diplomas and certificates, portraits and photos, private correspondence with family members and friends and items belonging to the various women in his life.

'Suspended Garden'
The lower floors house permanent and temporary art exhibitions.
The museums's permanent art collection includes works by celebrated Filipino artists such as Juan Luna (1857 – 1899), Fernando C. Amorsolo (1892 – 1972) and Carlos "Botong" Francisco (1913 – 1969).
This oil on canvas work by Botong Francisco was painted in 1937 and entitled Courtship Ritual. It looks to me as though they have gone beyond the courtship stage!

Fernando Amorsolo painted this portrait of Ambassador Yuchengco's mother, Doña Maria (Hao Tay) Yuchengco, in 1950.

Amorsolo is famed for producing these idealised scenes of happy mango pickers and rice farmers.

The temporary exhibition during my visit showcased works from the Blessing and Butterfly Mandala series by Taiwanese artist Yang Ding Xian.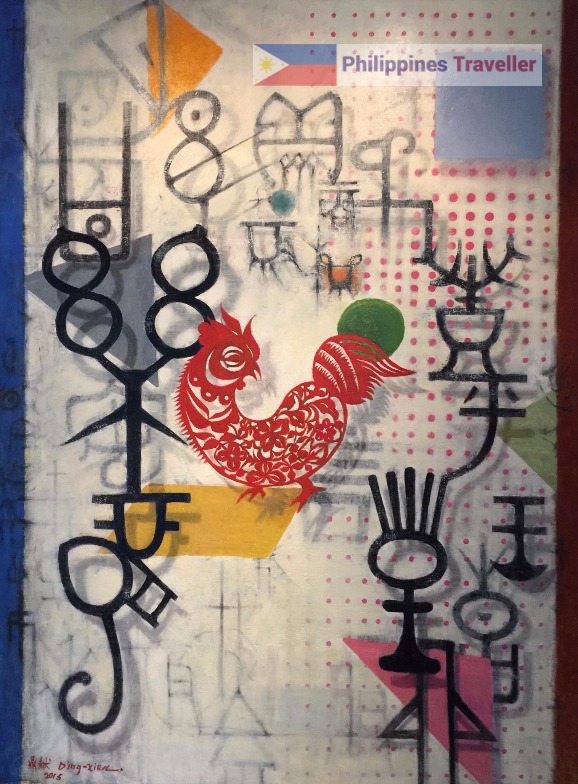 Rooster (2013) by Yang Ding Xian.
Overflowing Gold (2013)
In the forecourt outside the museum is a sculpture of a military vehicle surrounded by Filipno civilians. I could not see any explanatory plaque but I imagine this is intended to depict the People Power Revolution of February 1986 which overthrew President Marcos.

Review Verdict
There are not so many tourist attractions in Makati City which is primarily a business district. This museum / art gallery is small but well worth a visit in my opinion.

Opening Hours and Admission Fee
Open Monday to Saturday 10 am to 6 pm.
Closed Sunday and on public holidays.
Entrance Fee 

Adults PHP100.
Students, Children, Disabled & Seniors PHP50.
Gift Shop
There is a small gift shop selling books and souvenir items.

How to Get to Yuchengco Museum
The location is marked on this map:

Address:
RCBC Plaza, Corner Ayala Avenue and Senator Gil J. Puyat Avenue, Makati, 1200 Metro Manila, Philippines
Tel: (632) 889.1234

To find out about current exhibits and events you can view Yuchengco Museum's official website.

---
Share this page: