Wisma Chye Hin
&
Concubine Lane Museum

Wisma Chye Hin describes itself as Ipoh's Largest Indoor Mural Arts Experience. 
That may sound like a slightly highfalutin claim for what is currently just a vacant building with murals on the stairwell but actually I was quite impressed with the artwork and subject matter.
The hand-painted  murals by local artist Chin Choon Yau successfully recreate the atmosphere of old Ipoh town from the 1920s up until the 1960s.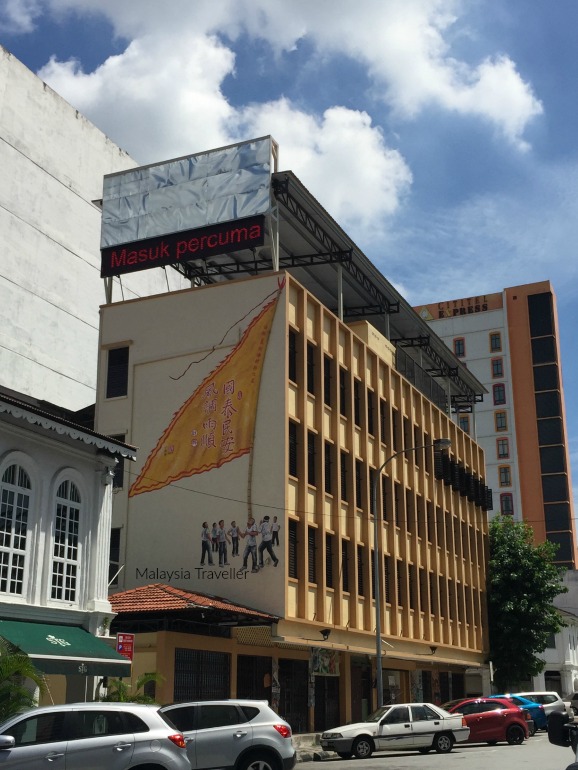 The building was constructed in the 1960s, originally with just a ground floor plus two but since extended upwards to ground floor plus three and a roof deck. The building was semi-derelict a few years back but following a refurbishment it is now accepting new tenants.
The murals extend from the ground floor to the top of the stairwell and, with the addition of some props like old baskets, bicycles and bamboo chicks, they create a nice heritage effect  and illustrate the types of businesses and trades which used to thrive in this area, which was at the corner of Hale Street and Brewster Road, to use the former street names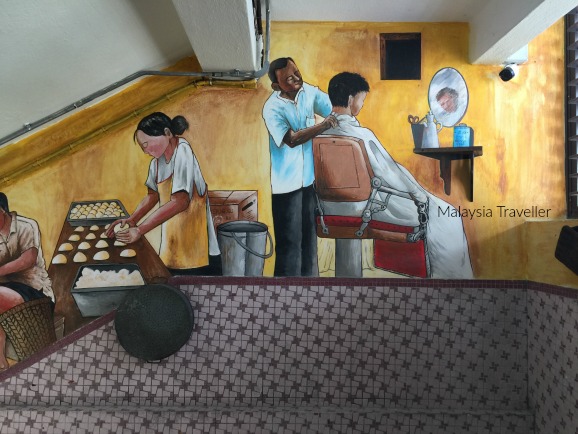 Barber Shop & Biscuit Shop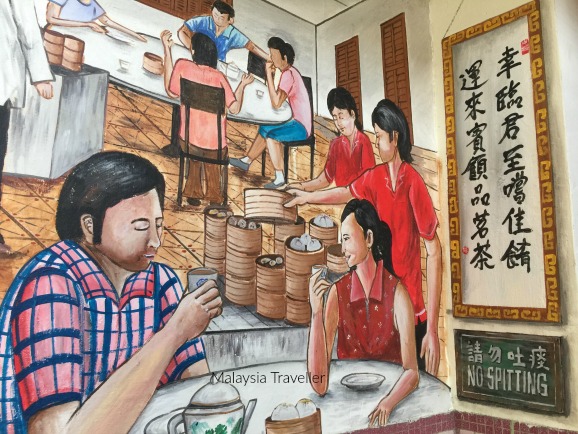 Dim Sum Restaurant
Bamboo Chick Maker and Wooden Sandal Shop
Sun Cinema with the Shaw Brothers logo (this cinema was located opposite Wisma Chye Hin until it was demolished in the 1980s since when it has been used as a parking lot).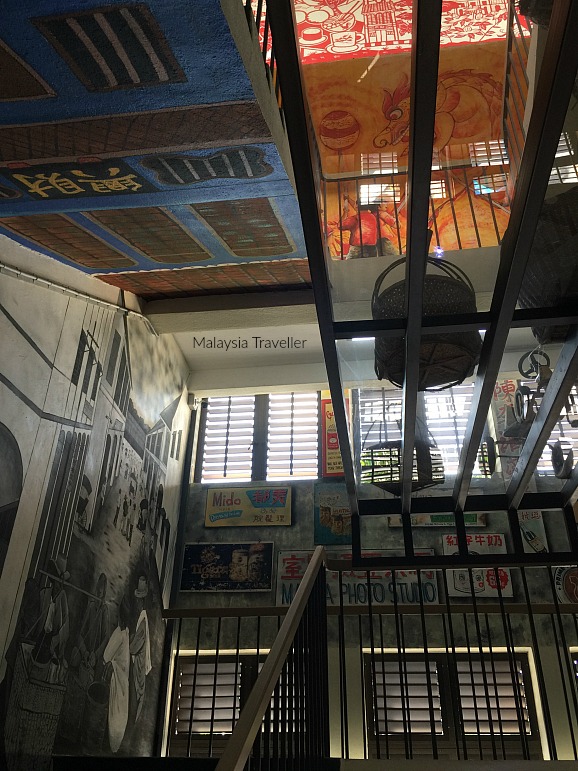 The stairwell makes good use of light to show off the murals.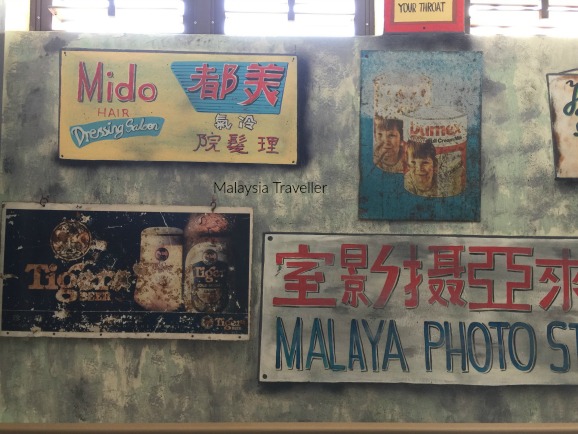 Vintage advertising signs.
Props provide a 3D effect to the artwork.
Colourful street scene.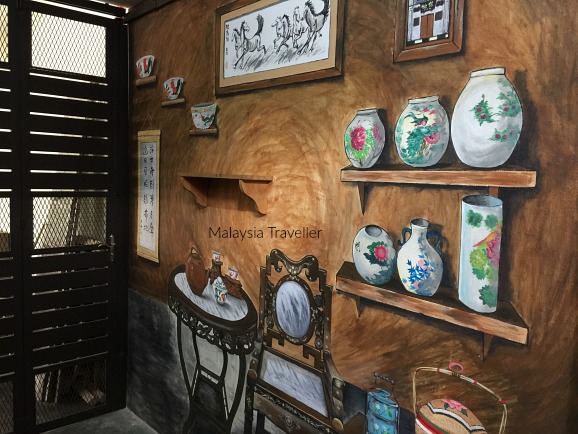 Chinese furniture and antiques.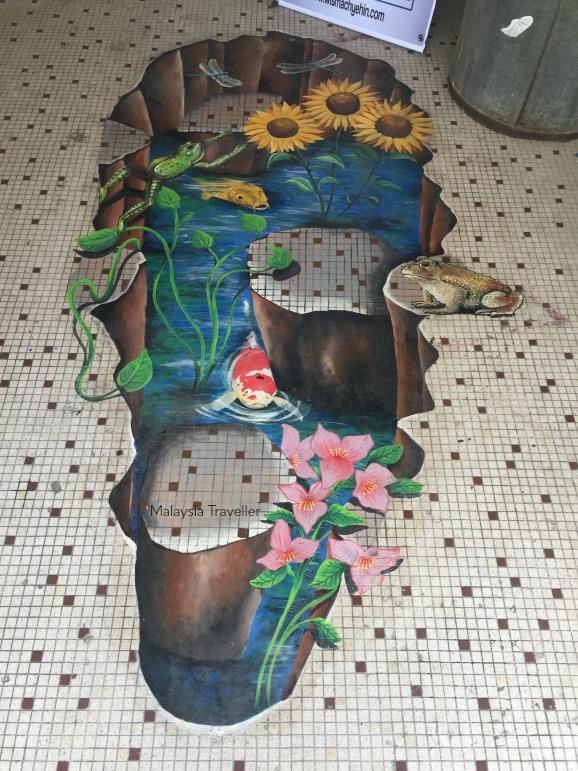 Trompe L'oeil art at the ground floor entrance.
Most of the shop units in the building are currently vacant and available for rent. They would make good venues for art galleries, shops of various kinds, cafés and so on.
To find out more about renting space in this building you can call them on 05-2549612 or 016 555 7386

Concubine Lane Museum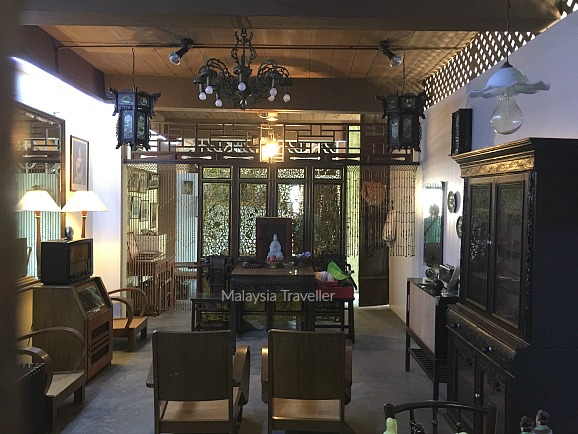 One of the units will shortly be opened as the Concubine Lane Museum. I met the owner who told me that he aims to recreate the interior of the types of homes once found on nearby Concubine Street (though without any concubines of course)! Judging by this photo it should be well worth visiting.

Opening Hours and Admission Fee
No official hours for the building itself. Free admission.
The opening hours and admission fee, if any, for the Concubine Lane Museum will be advised in due course.

How to Get to Wisma Chye Hin
I have marked the exact location on this map.

GPS Coordinates:
4°35'53.4"N 101°04'42.2"E

4.598170, 101.078380
Address: 
Wisma Chye Hin
(Ipoh Old Town Centre)
No. 19 Jalan Sultan Idris Shah
30000, Ipoh, Perak, Malaysia
Tel:  05-2549612 or 016 555 7386

Nearby
There is lots to see in Ipoh, much of it within walking distance. See my Ipoh Heritage Walk for a suggested itinerary.
---
Share this page: