Wat Puthanimittam
Thai Buddhist Temple in Ipoh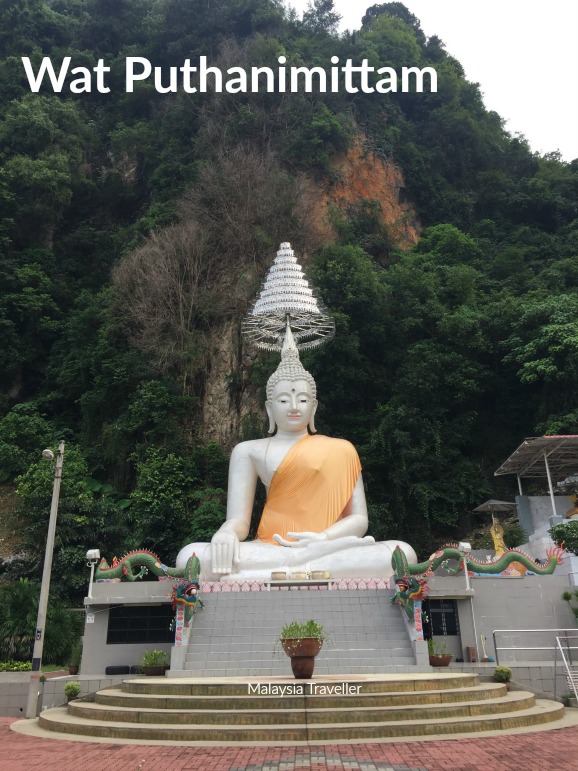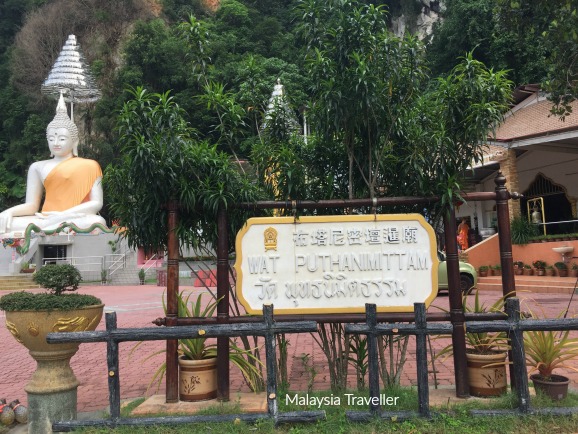 Wat Puthanimittam is a Thai Buddhist temple at Taman Kemuncak which is a quiet residential area at the foot of one of Ipoh's many spectacular karst limestone hills.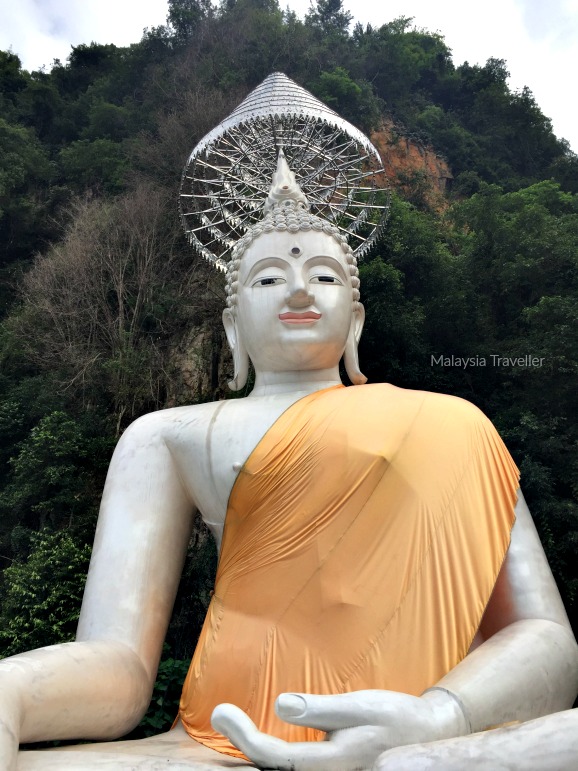 Taking pride of place is a 10 metre high Shakyamuni Buddha statue in the seated lotus position (actually half-lotus if you want to be precise). I believe it is made of concrete and fibre glass but from a distance you could easily think it is made of white marble. At the foot of the state is a plaque inscribed with the preaching of Somdet Sammasambuddha Chao Ong on how to avoid going to the realm of Hell after death.
The statue is guarded by a pair of Chinese-style green dragons.
The temple compound contains a number of other statues and buildings.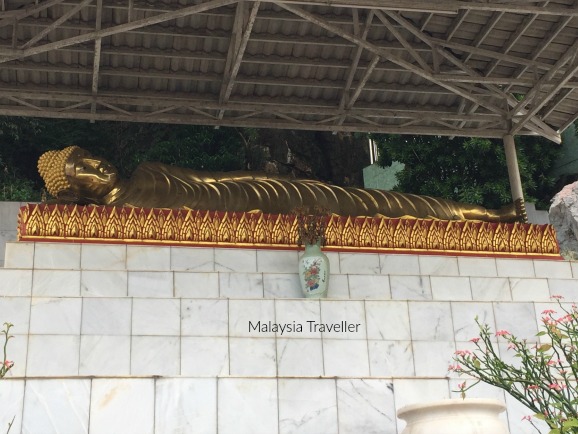 There is a small gold colour reclining Buddha.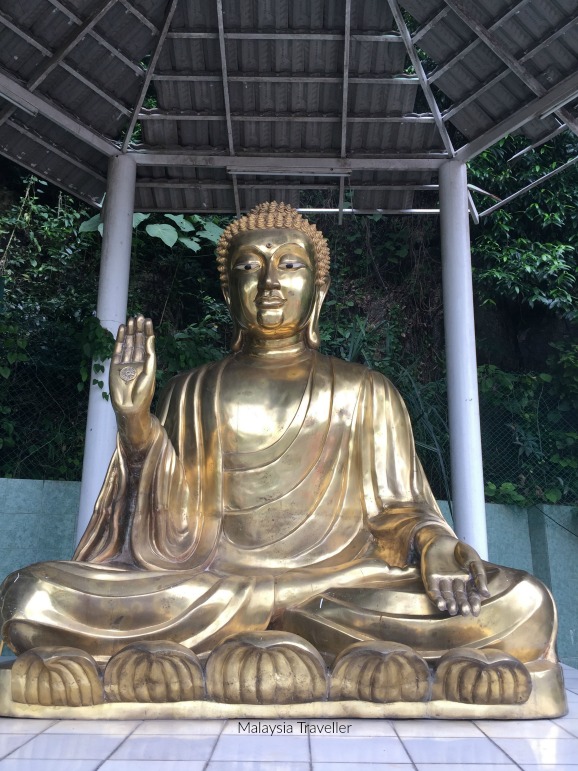 There is a bronze seated Lord Gautama Buddha statue.
A monk statue and, behind, a four-sided Phra Phrom statue.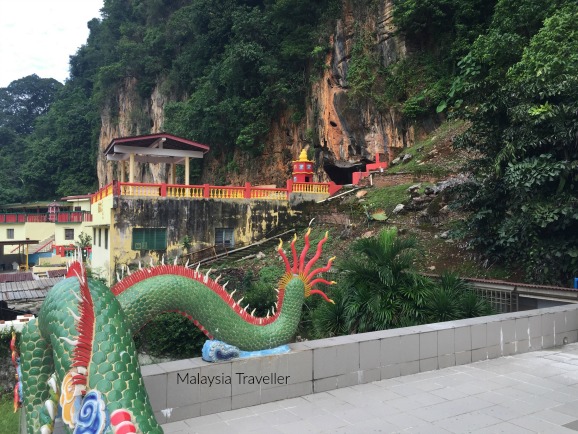 Unlike many temples in Ipoh, there is no cave here but there is a Chinese temple next door called Tokong Lian which appears to back onto a cave. It was locked during my visit so I could not go inside to investigate.
According to a banner at the temple there will be an event on Sunday 29 October 2017 called Kathina Robe's Offering. Devotees are invited to interact with the monks to seek spiritual guidance, to offer alms and to learn about the Dhamma.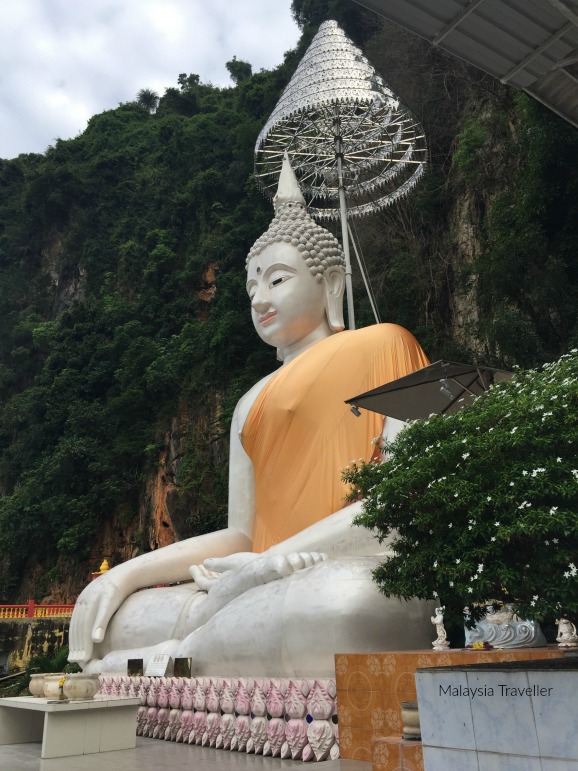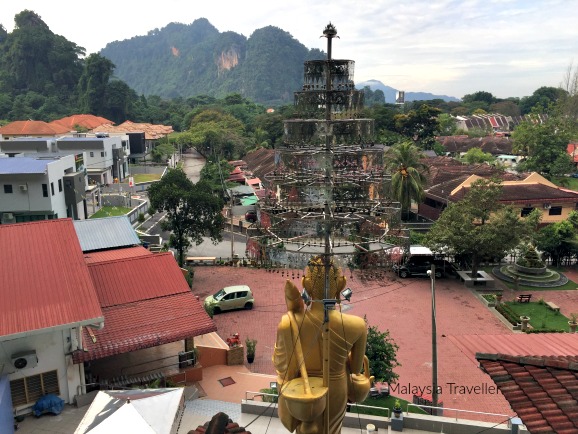 How to Get to Wat Puthanimittam
The exact location is marked on this interactive map:

GPS co-ordinates: 
4°36'52.7"N 101°07'51.7"E

4.614650, 101.131030
Address: 
Dataran Perajurit 1

Taman Kemuncak
Ipoh Garden East
31400 Ipoh
Perak
Malaysia
Tel: 013 789 2893 Ven. Pra Sunti
       017 578 1781 Loh Eng Choo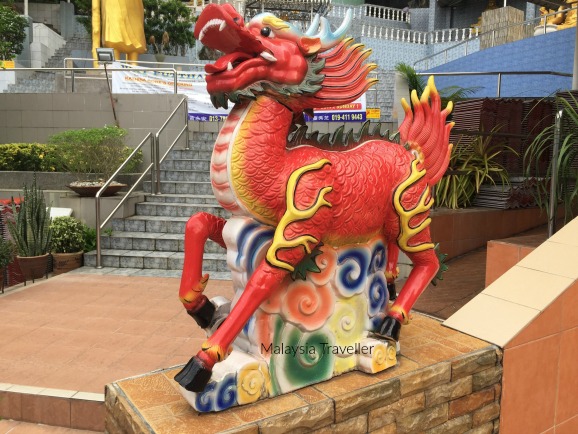 Nearby
Taman Rekreasi Sultan Abdul Aziz
---

Share this page: