Time Tunnel Cameron Highlands

Time Tunnel Cameron Highlands 
Brinchang, Cameron Highlands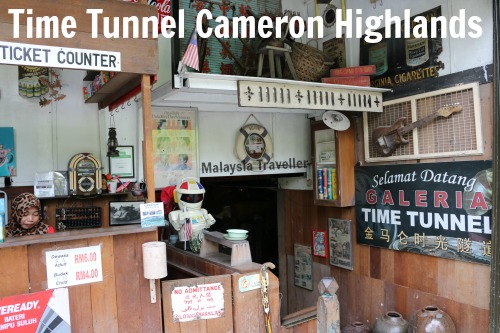 Time Tunnel Cameron Highlands is a fascinating museum in Brinchang in the cool Cameron Highlands containing a vast horde of memorabilia, artefacts and collectables from days gone day.
The collection has been curated by Mr. See Kok Shan, a local Cameron Highlander with a passion for collecting old stuff pertaining to the Cameron Highlands' early days and Malaysia's history.

The museum was opened in 2007 in a kind of metal warehouse adjacent to a strawberry farm on the main road on the outskirts of Brinchang. 

What to Expect
Time Tunnel describes itself as a journey back in time and if you are middle aged or above you will definitely recognise familiar items from your younger days. Exhibits are arranged in themed sections such as:
Orang Asli. Photographs and information about the orang asli people who inhabited the Cameron Highlands area before the arrival of outsiders.
Cameron Highlands Chronology. A historical timeline charts the origins of the highlands from their 'discovery' in 1885 by William Cameron up until their early development as a hill resort in the 1920s and 30s.
Emergency Period. Documents and posters from the Emergency are displayed.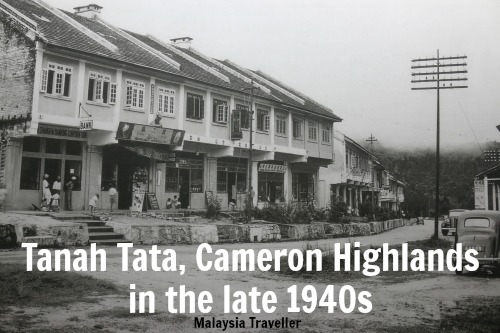 Old Photos. Black and white photos from the 1950s and 60s provide a nostalgic reminder of how the Cameron Highlands used to be.
Jim Thompson. A section is dedicated to the mysterious circumstances surrounding the disappearance of Jim Thompson, the American founder of the Thai silk business that still bears his name. He vanished during a walk in the Cameron Highlands in 1967.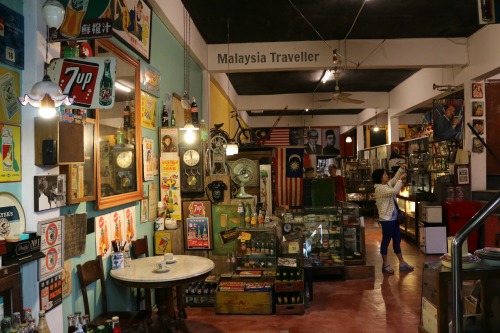 Advertising Materials. Mr. See has accumulated many collections over the decades but there is a particular strength in adverting materials such as old posters, adverts and all sorts of items bearing logos especially soft drink brands, beers, cigarettes and hot drinks.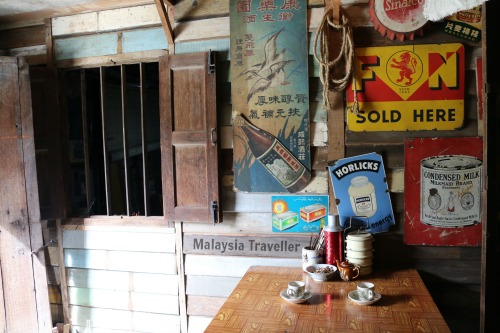 Kopitiam. There is a mock up of a traditional old style coffee shop with nostalgic music playing in the background.
Mobile Food Stall. A bicycle-mounted noodle stall, complete with utensils and ingredients, is on display.
Barber Shop. Similarly there is a mock up of the interior of a typical traditional barber shop with the old fashioned chair, mirror and accessories.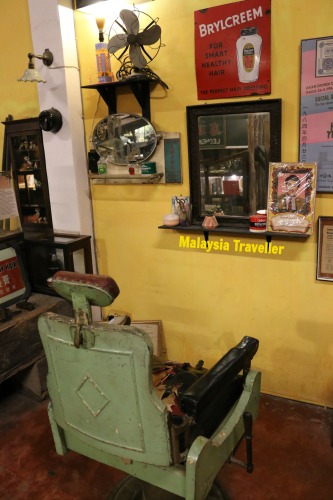 Review Verdict
I enjoyed this place very much and it is great that Mr. See has preserved these everyday items from yesterday for the current and future generations to see. Definitely a highlight of any trip to the Cameron Highlands.
Opening Hours and Admission Fee
Open Daily
Ticket Price

How to Get to Time Tunnel Cameron Highlands
I have marked the exact location on the map on my Top Pahang Attractions page.
GPS: 
4°29'50.5"N 101°23'43.1"E
4.497346, 101.395313
Address: Time Tunnel Cameron Highlands, UT/MR/F-255. Jalan Sungai Burung, 39100 Brinchang, Cameron Highlands, Pahang, Malaysia
Fax: 05-4915481
Official Website: www.timetunnel.cameronhighlands.com 
Limited free parking is available on the roadside in front of the museum.
---
Time Tunnel Cameron Highlands
Share this page: