Sungai Congkak Recreational Forest


Chongkak Park and Resort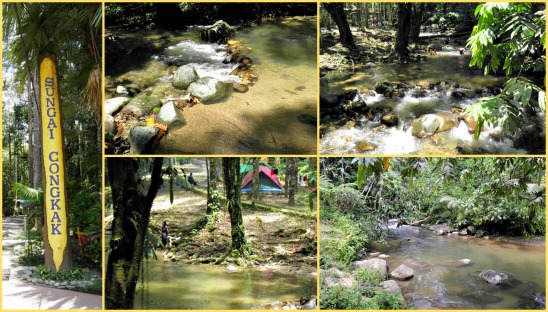 Sungai Congkak is a popular recreational forest in the Hulu Langat district of Selangor state.
It is also known as Chongkak Park and Resort and is managed by Tourism Selangor.
Activities and facilities here include camping, picnicking, BBQs and bathing in the clear cool water of natural river pools and rapids amid the tall tropical rainforest trees.
See this short video clip to get an idea of what to expect:
The park attracts a large number of mostly local visitors at weekends but as it is a spacious park extending over 6 zones it does not feel crowded.
Chalets are also available for overnight stays.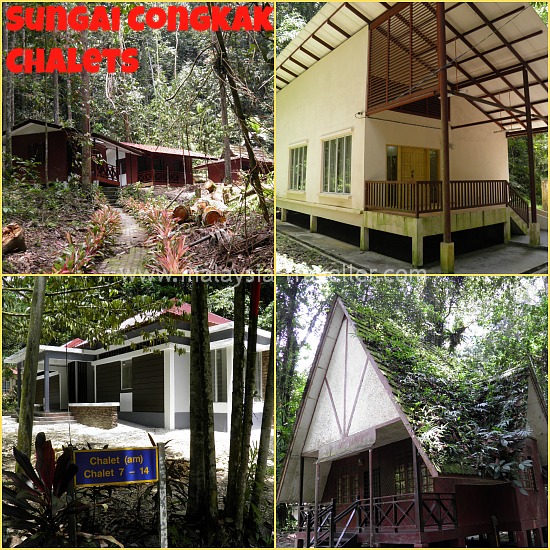 Here are the 2018 chalet prices (all prices below exclude 6% GST):
Chalets 1-6 (Top Left Photo). 
Sleep 4 people. 2 single beds.
Weekdays RM80. Weekends/Peak Periods RM100.
Chalets 9-10 (Top Right Photo).
Sleep 12 people. 4 single beds & 1 queen size bed.
Weekdays RM330. Weekends/Peak Periods RM350.
Chalets 11-14 (Bottom Right Photo).
Sleep 6 people.2 single beds & 1 queen size bed.
Weekdays RM100. Weekends/Peak Periods RM120.
The chalets look fairly basic and spartan with no air conditioning (more like camping indoors). As at October 2017 the chalets were closed for renovation after complaints from paying guests that the chalets were in poor condition. At the time of my visit they were building two smart new chalets (bottom left photo) which should be finished by now. 
Other Facilities
Open Field with Astaka. Rm400 per day.
Campsite. RM10 per night per tent. Tent hire is RM15 - RM20 depending on size.
There is also a seminar room and an open hall available for rent.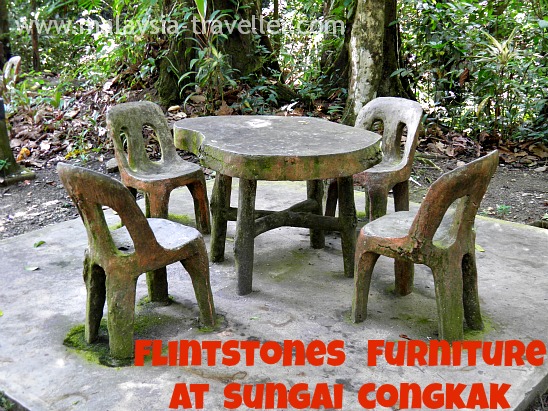 While exploring the forest you'll be needing some great gear. Take a look at the website of Globo Surf for a selection of the best gear available on today's market.
Contact 
For enquiries or bookings contact Tourism Selangor on 03-5513 2000 or H/P 013-3869723 (Shahrehan).
Admission Charges and Opening Hours
The entrance fee to Sungai Congkak is RM1 for adults and children aged 12 and above.
The park is open from 8am - 6pm.
Day visitors are not allowed to bring their cars inside the park but those renting a chalet can bring in 1 car per chalet.
There is a car park outside the resort's gates. They charge RM3 per car.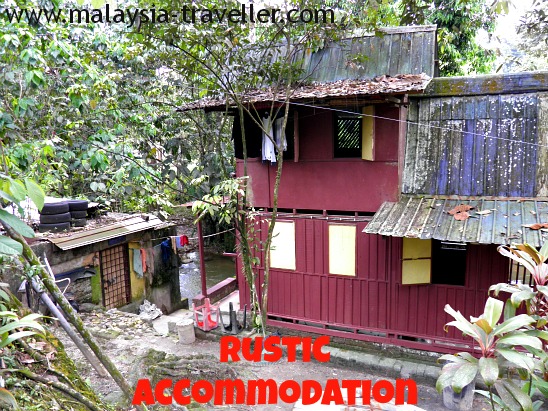 How to Get to Sungai Congkak
Exit route B52 at Kampung Padang as shown on this map. The river runs parallel to the narrow approach road to the park. The road is lined with a number of rustic resorts.
---
Share this page: