Semenyih Eco Venture Resort

Semenyih Eco Venture Resort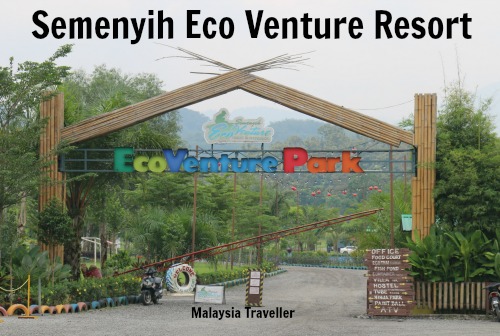 Semenyih Eco Venture Resort is an outdoor activity recreation centre on an attractive 20 acre plot in the Semenyih area of Selangor. It opened in 2014 and aims to provide fun activities for families, sporting challenges and events, and team building programmes for companies.
It has a range of quirky accommodation for those wishing to stay overnight.

Activities
Games and activities include:
All Terrain Vehicles (ATV)
Jungle  and River Trek (8 km trail)
Paintball
Ninja Park
Ninja Wall Rock Climbing & Abseiling
Flying Fox
Archery
Outdoor Futsal
Water Zorb
Mountain Biking
Fishing
Kayaking
Swimming
Sukan Rakyat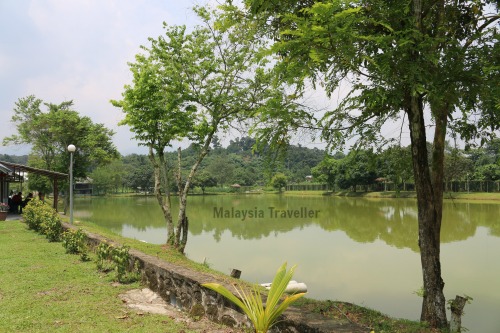 Amenities
1.8 acre fishing pond, stocked with tilapia and catfish.
Karaoke
Mini Zoo
Multi-Purpose Hall
Outdoor Futsal Court
Swimming Pool
Gazebos
Café
Seminar Hall
Health Food Store
Car Park
Surau
Food Varieties (all Halal)
Western Food
Thai Food
Steamboat
Ikan Bakar Teratak
Ala Carte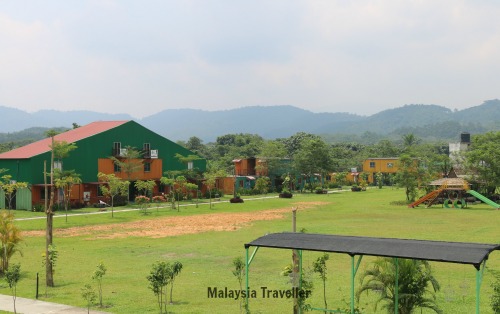 Accommodation
There are some unusual accommodation choices here:
Container Rooms. These are made from old shipping containers - perhaps boosting the 'eco' credentials of this resort. They come in Premium, Deluxe and Standard varieties.
Tube Hotel. For a capsule hotel type experience, these rooms look like they are made from sections of pipe.
Hostel. Larger groups might find the air-conditioned hostel block more cost-effective. Can hold up to 250 people.
Villa Harmony. This is the more luxurious option for large family gatherings of up to 15 people with   4 bedrooms and 2 bathrooms. The villa's upstairs verandah overlooks the fishing pond and has its own cooking facilities and BBQ pit.
Camping. If you want to bring your whole school or company with you, the huge camp site can accommodate up to 300 tents. Tents are available for rent.
To find discounted accommodation prices for this resort you can check here.

Operating Hours
Open Daily 8am - 11pm

Review Verdict
There are quite a lot of these team building type adventure parks in Malaysia. Some are better than others.
I haven't tried any of this resort's facilities myself but most people who have seemed to enjoy the experience. Google's 31 reviewers gave an average score of 3.8 out of 5.

How to Get to Semenyih Eco Venture Resort
From Semenyih Kampung Baru, take Jalan Sungai Lalang (B19) towards Semenyih Dam. You will see the Resort on your right hand side, opposite Nirvana Memorial Park.
Address:

Lot No. PT 1351, Jalan Sungai Lalang Semenyih,

43500 Semenyih, Selangor, Malaysia.
Tel: +603 7987 9600, +603 7987 9000

Email: admin@semenyihecoventure.com

Website: www.semenyihecoventure.com

Nearby
---
Semenyih Eco Venture Resort
Share this page: