Selangor Culture Cove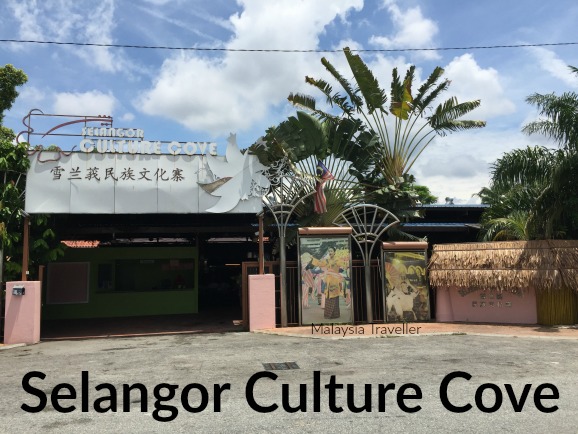 Selangor Culture Cove is the sort of place I tend not to visit. It is fine for tourists on a first time visit to Malaysia. They can stop off here as part of a trip to Batu Caves (located next door) and find a number of touristy experiences under one roof: cultural dancing, a miniature spice garden, batik painting, chocolate shop, fish spa, gifts and souvenirs and a buffet Malaysian meal.
It caters primarily to large package tour groups on coaches. Coach drivers, taxi drivers and tour operators no doubt receive commission for bringing tourists here and those costs will be passed on to the tourists. Certainly you are likely to find better value Malaysian art and batiks, gifts and souvenirs if you shop around elsewhere but here you have the convenience of finding it all in one place.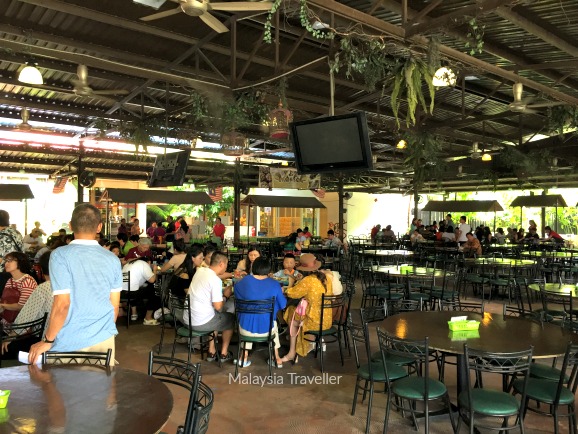 What You Can Find Here
In the words of the operator:
A mini garden trail with exotic herbs, fragrant spices and fruit trees.

Indigenous Cultural Entertainment
Elaborately dressed dancers sway to traditional rebana ubi drums accompanied by cross-cultural rhythms.

Weary and stressed feet can soak up the invigorating atmosphere as small fish nibble away at your  toes, ankles and soles.

Traditional batik painting and decorative soap making are showcased here together with henna body art.

Malaysian made chocolates in durian, tongkat ali, coconut and other flavours are on sale here. You can also create your own.

Savour the melting pot of Malaysian traditional culinary pleasures.

Exclusive merchandise such as printed and hand painted batik garments and fabrics are sold here.

Opening Hours
Open daily from 9 am to 5 pm.

Admission Fee
Walk-in customers who are not part of a tour group may be admitted for a fee of RM 35 including lunch.

 How to Get to Selangor Culture Cove
I have marked the exact location on this map:

GPS:
3°14'11.9"N 101°40'51.3"E
3.236650, 101.680910
Address:
Selangor Culture Cove

Jalan Kenneison Brothers (also known as Jalan Station)
Off Jalan Batu Caves
Batu Caves
Selangor, 68100
Malaysia
Tel : (60)3 - 6186 7833

Fax : (60)3 - 6186 9813
Batu Caves railway station is a short walk away. You have to take a pedestrian bridge across the rail tracks to reach the Culture Cove.

 Nearby
Batu Caves is the main attraction in this area.

---
Share this page: