Pulau Sembilan


Readers' Travel Stories

By LOUIS (Malaysian Living Abroad)

There is one place I would suggest for scuba diving, and that is Pulau Sembilan in Perak.
This place is not very popular and well known yet! It is made up of 9 uninhabited islands, and is located 27km south of Lumut or 90 minutes by boat from Pangkor Island.
In this location, the most popular diving sites are the Light House and White Rock / Black Rock.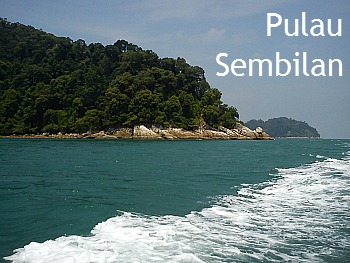 These two sites require you to be at least an Advanced Open Water Diver (AOWD). There are many other diving sites for Open Water Diver in this location.
At some of these diving sites it is possible to see mimic octopus, juvenile bamboo sharks, seahorses, nudibranchs, juvenile yellow boxfish, juvenile blue ringed angelfish, butterfly fish, long finned bannerfish, blue ringed angelfish, groupers, tuna and trevallys. Reefs include large and small nudibranchs, staghorn coral, big nudibranchs, tube coral, whip coral, barrel sponges and vibrant soft corals.
A day's trip with 3 dives will cost MYR320 with your own equipment or MYR370 with a full set of equipment rental.
On that day of my dives, the visibility was only between 2- 4 metres.
According to Quiver's dive team, visibility can be 6–8m and with the help of some gentle ocean currents.
Quiver Dive Team is located at Marina Island, Lumut, Perak. Their contact number is (05) 683 5755.
You can find all the information about diving in Pulau Sembilan on their website.
---
---
Return to Top Perak Attractions
---