Top Mojiko Attractions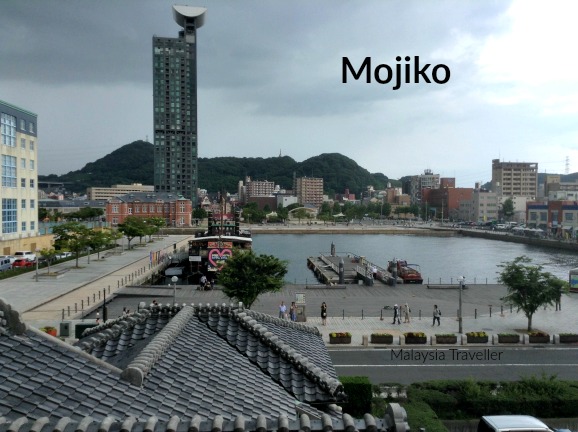 Here are some of the main Mojiko Attractions which you can easily visit on a day trip from Fukuoka.

Mojiko sits at the northern tip of Kyushu and was an important port for international trade from the end of the 1800s onwards. A number of western style buildings were constructed in early 1900s, many of which still survive in the town centre area known as Mojiko Retro Town. 

 Map of Top Mojiko Attractions
1. Mojiko Railway Station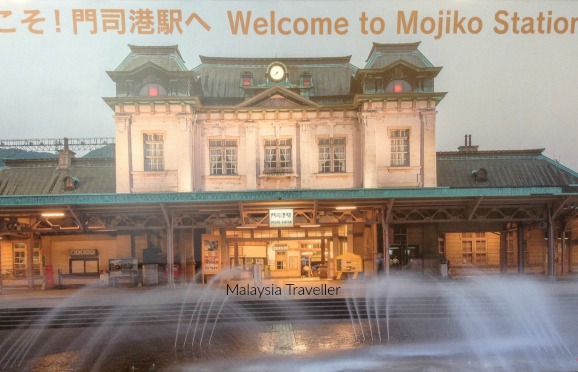 When you arrive in Mojiko by train you are already inside one of the town's most famous landmarks. The current station was built in 1914 in classic European style with some Japanese touches around the roofline. The station was still undergoing a major restoration during our visit (due for completion in March 2018) and was shrouded in scaffolding. If we had been able to see the exterior, it would look like the photo above.

2. Kyushu Railway History Museum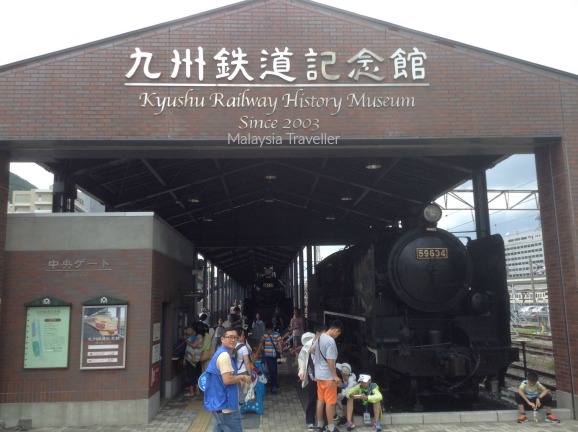 This museum is located on railway sidings next to Mojiko station. There are some steam locomotives and railway carriages you can view together with a 'mini train park' where you can go inside the drivers' cabins of various trains. Indoor exhibits include model railways, train simulators and diorama on Kyushu railway history.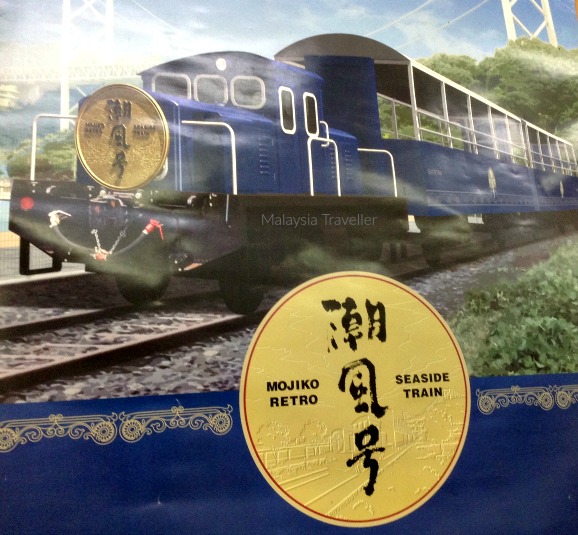 This is also the embarkation point for the Mojiko-Retro  Seaside sightseeing train ride which runs for about 2 km to the dock area.
The museum is open from 9 am to 5 pm with admission charge of ¥300 for adults and ¥150 for children under 15. The train ride costs ¥300.

3. Old Moji Mitsui Club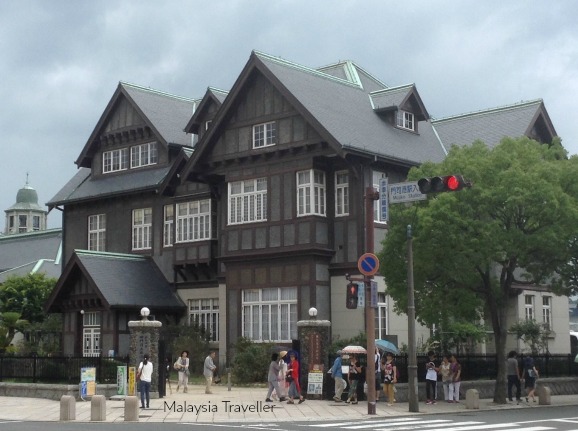 This half timbered building was designed as a social club for Mitsui & Co's employees and customers. It consists of a western style main building and a Japanese style annex.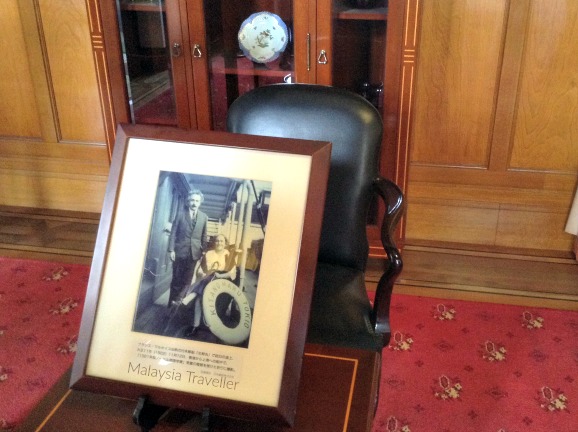 Albert Einstein and his wife stayed here during their visit to Japan in 1922, shortly after the club was  opened. His room has been left in its original condition.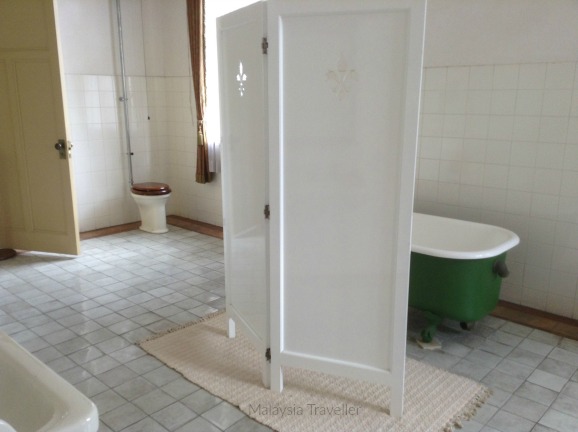 The loo where Einstein did some of his thinking.
Another room is dedicated to Fumiko Hayashi, a famous novelist.

4. Sightseeing Boat Tour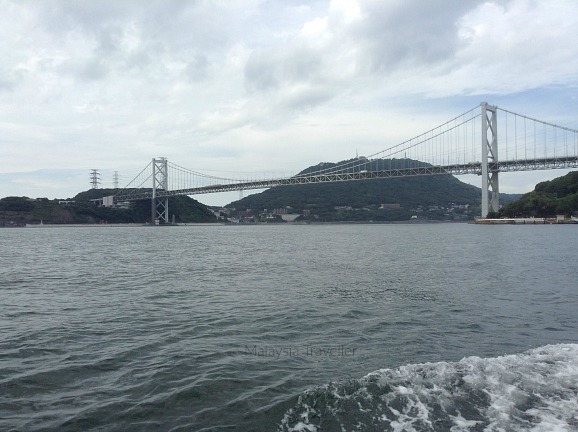 You can take a 45 minute boat trip out of the harbour and into the Kanmon Strait separating this northern tip of Kyushu from the southern tip of Honshu Island. 
The boat passes close to the Kanmon Bridge connecting Mojiko to the town of Shimonoseki  on the Honshu side. There is also a 700 metre long pedestrian tunnel under the sea here allowing people to walk from Honshu to Kyushu.

5. Other Retro Buildings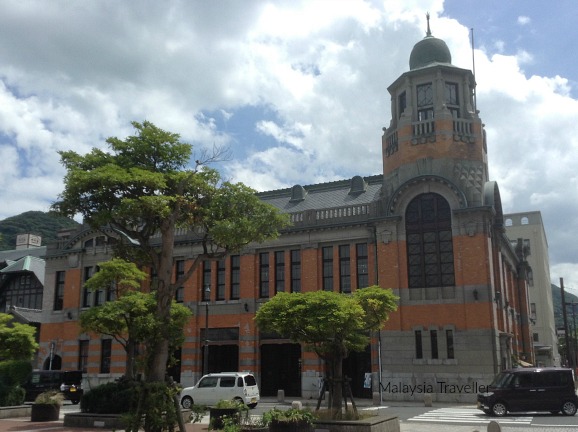 The Old Mitsui Osaka Shosen Kaisha Line Building was built in 1917 and was hosting a manga art exhibition during our visit.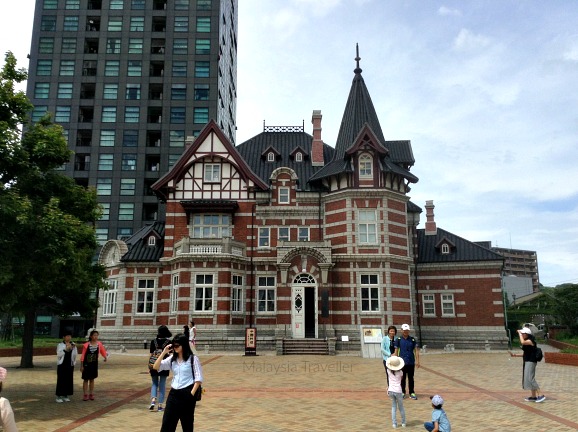 The Chinese Eastern Railway Office looks old but is actually a modern reproduction of a Russian building in Dalian, China. It contains the Kitakyushu Commemorative Library of International Friendship with reading material in numerous languages.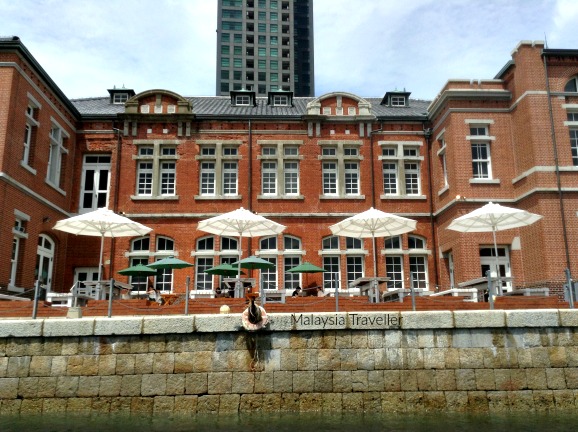 Old Moji Customs Building dates from 1912 and contains an art gallery and a café.

6. World Peace Pagoda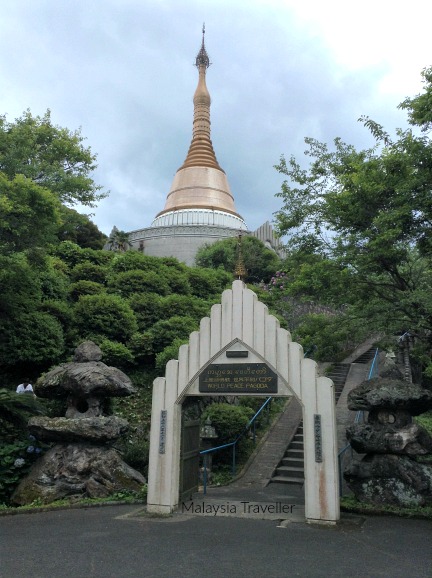 We noticed a golden pagoda on a hill overlooking the town and decided to try to walk there.
On the way we passed the Koso Hachiman Shrine before finding a somewhat overgrown path which, after some effort, brought us to the pagoda, named the World Peace Pagoda. It appears to be home to some Buddhist monks from Myanmar. The view from the top of the hill was rather disappointing as it was mostly obscured by trees.

7. Food
Food specialities here include blow fish, caught nearby in Shimonoseki,  and bananas, which traditionally were imported through this port.  You can find shops and restaurants in the harbour area selling both.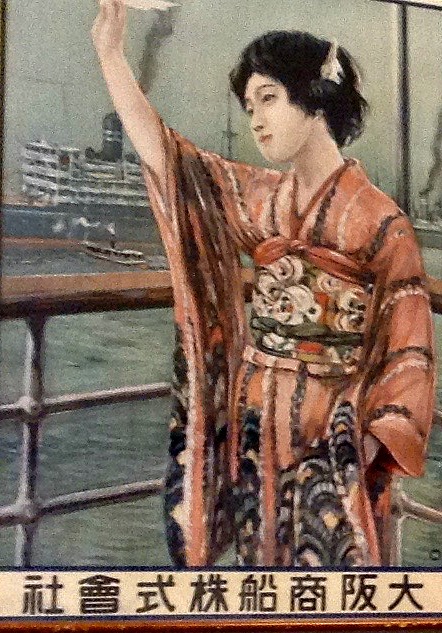 Sayonara Mojiko!
Hope you enjoy discovering these Top Mojiko Attractions as much as we did. You can read more about top Mojiko attractions on this Kyushu travel website.
---
Share this page: