Merdeka Beach

Kota Kuala Muda, Kedah
Visited Oct 2018
This video is made using InVideo

Merdeka Beach (Pantai Merdeka) is a popular public beach with fine views of Gunung Jerai, good recreational facilities and attractions such as its unusual red mudstone and a British WWII bunker.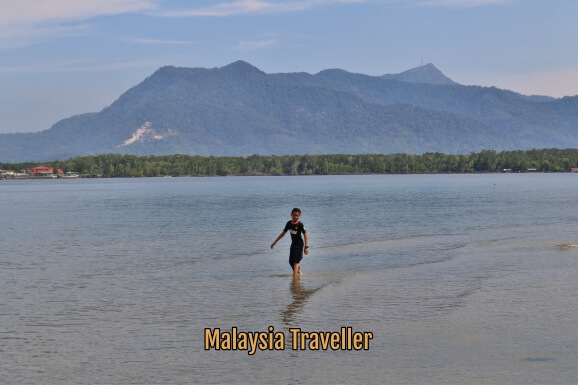 Boy playing in the calm sea with Gunung Jerai in the background
The beach gets busy during weekends and public and school holidays but if you go at other times you might get it to yourself.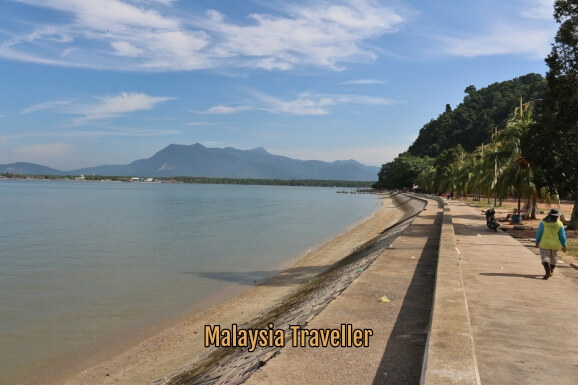 All that's lacking at this beach is a beach! What happened to the sand?
Pantai Merdeka has a beautiful setting but when I visited the sandy beach was reduced to just a narrow strip. Maybe it was  just high tide and hopefully not caused by coastal erosion. There was a wider sandy area at the far end. The water quality was not bad - super calm but a bit cloudy and the ocean floor was slightly slimy underfoot.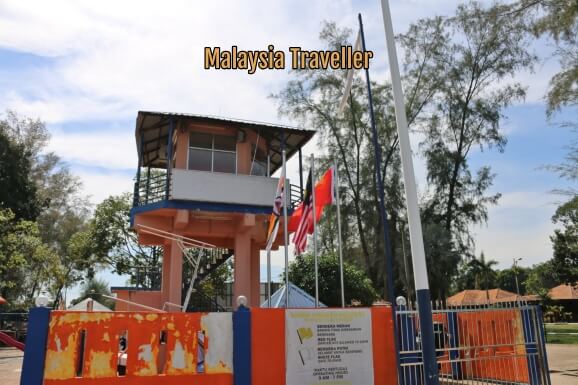 Lifeguard lookout tower
Facilities
Food Stalls
Kids Playground
Shady Promenade
Public Toilets
Showers
Car park
Camping Ground
Boat Trips
Hotel
Lifeguard
Boat Trips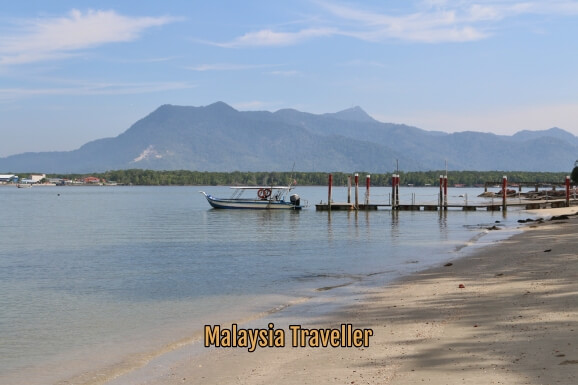 The boat can ferry you across to Tanjung Dawai, shown on the left, or take you island hopping.
There is a jetty at the beach from where boats trips are available.
A sign advertises the following prices:
Per person one-way to Tanjung Dawai (the village on the other side of the estuary) RM 3 (boat carries 10 passengers).
Round trip RM 100
Island Hopping RM 400-600
Sayak Island RM 200
Religious Ceremonies RM170
 Life jackets are provided.
For more information call: 017 4485983
Red Mudstone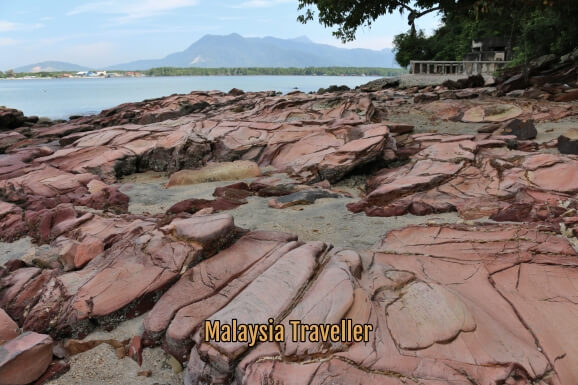 At one end of the beach, at the foot of a hill called Bukit Penjara, is an unusual rock formation coloured red due to its iron oxide content. Fossils have been found in these rocks which date back 450 million years.

British WWII Pillbox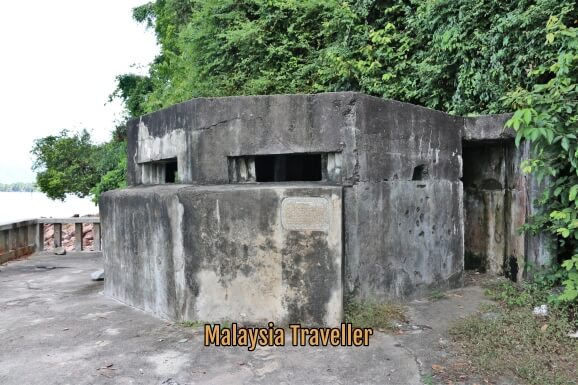 The World War Two era pillbox
Next to the red mudstone stands a concrete pillbox said to have been built by the British in 1940 to defend this coastline from Japanese landings. The information plaque on the outside was too worn for me to read but the pillbox looks in good condition so it may not have seen action. Inside it is dark and full of rubbish.

How To Get to Merdeka Beach
The exact location is marked on this map:

Address:
Pantai Merdeka

Kampung Bagan Ulu
08500 Kota Kuala Muda, Kedah
GPS: 5.666757, 100.367483

Parking: There is a large car park with free parking.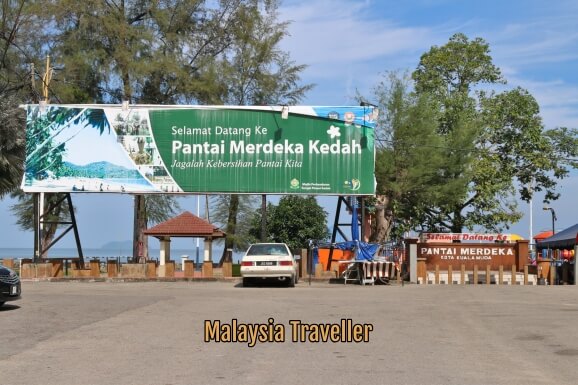 Plenty of free parking
Accommodation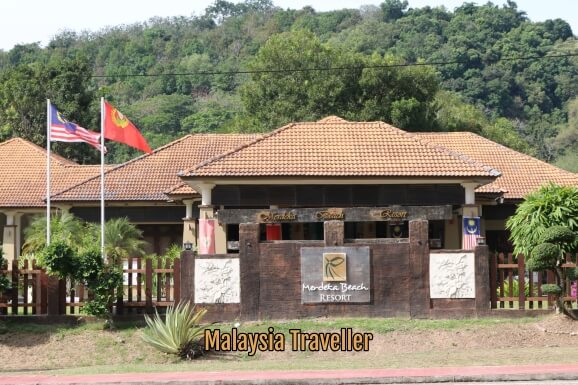 Merdeka Beach Resort
The Merdeka Beach Resort sits on the beach front and there are chalet/homestay accommodations available in the area.

Nearby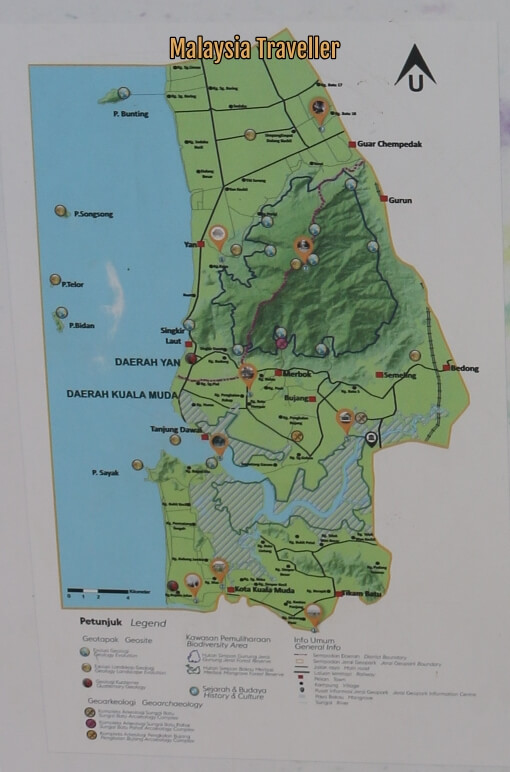 Map of Jerai Geopark
The beach is part of the so-called Jerai Geopark, a 816 sq. km area comprising Kuala Muda and Yan districts, 5 islands (Bunting, Songsong, Telor, Bidan and Sayak), 24 geosites of local and national value, 9 historical and cultural sites, Gunung Jerai and Merbok Mangrove Reserve Forest.
Highlights include:
Merbok Mangrove
Kedah Tua Archaeological Site
Tanjung Jaga Schist
Tsunami Gallery and Monument
---
Share this page: