Masjid Ihsaniah Iskandariah

Masjid Ihsaniah Iskandariah

Padang Rengas, Perak
Visited on 23 Sep 2018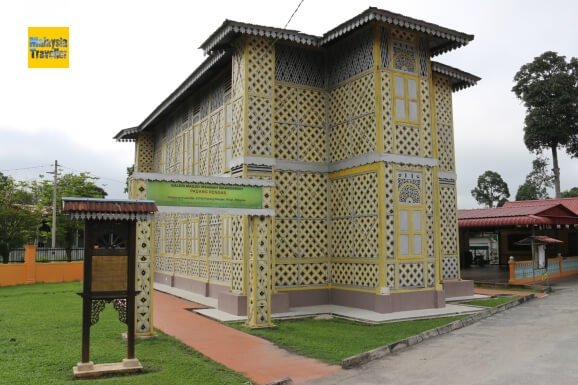 Masjid Ihsaniah Iskandariah is a unique mosque located in the small village of Kampung Kuala Dal near Kuala Kangsar. 
According to the signboard outside, it was built in 1936 and funded by the then Sultan of Perak, Sultan Iskandar Shah. He was fulfilling a promise to build a mosque following the recovery  of one of his children from illness. At the request of the Sultan, the design incorporated some of the architectural features found in his palace, Istana Kenangan, in nearby Bukit Chandan, Kuala Kangsar, most notably the yellow, black and white wall panels made from woven bamboo by local villagers. The colours are those found on the Perak State flag.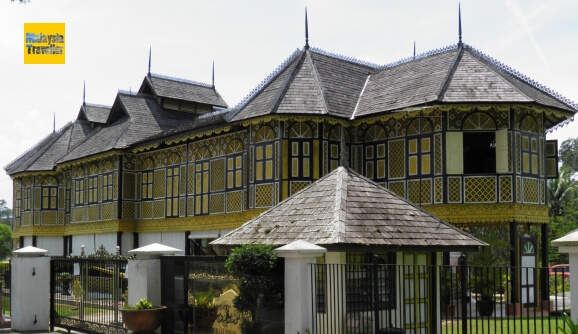 You can see some similarity with Istana Kenangan (above) though the palace is much more elaborate of course.
The mosque has 20 windows to allow good lighting and ventilation. Above each window is an intricate motif representing peanut plants and a crescent with star.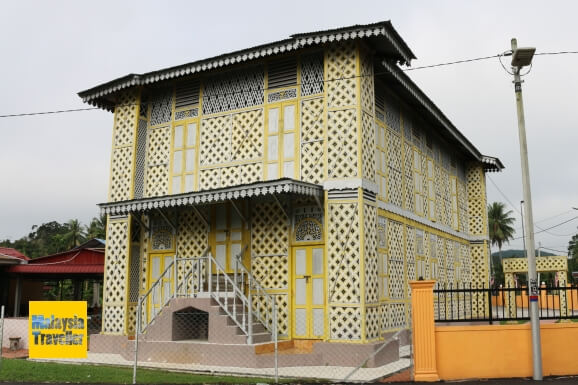 The mosque was in use until 1976 then abandoned and fell into disrepair until the Department of National Heritage restored it in 2008. In 2017 it was intended to turn it into a gallery open to the public with free entrance and opening hours from 8am to 5 pm but on the day of my visit it was closed so I could not see inside.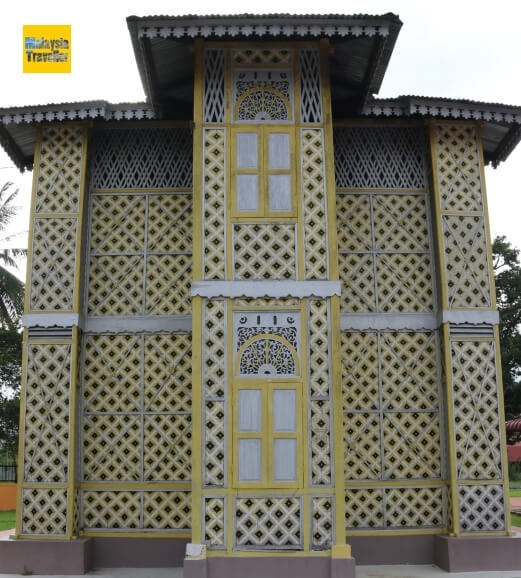 How to Get to Masjid Ihsaniah Iskandariah
The exact location is marked on this map:

Address:
Kampung Kuala Dal

33700 Padang Rengas
Perak
Malaysia
GPS Coordinates: 
4.772381, 100.893691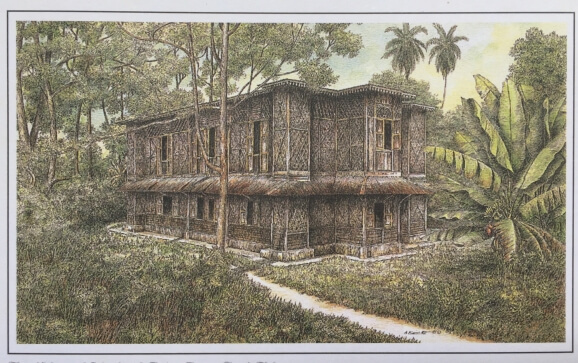 Drawing of Masjid Ehsaniah Iskandariah by A.Kasim Abbas. You can buy his paintings of Malaysia at www.kasimabas.com
Nearby
---
Masjid Ihsaniah Iskandariah
Share this page: