Malaysia Architecture Museum

Malaysia Architecture Museum

Muzium Seni Bina Malaysia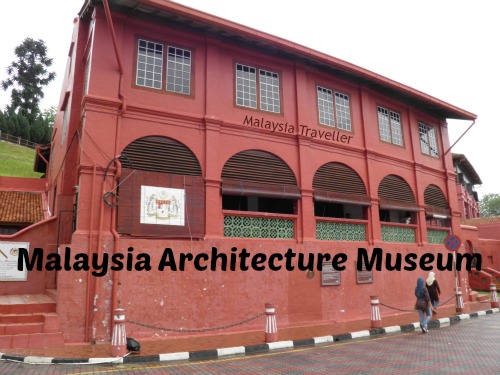 Malaysia Architecture Museum traces the history of architecture in Malaysia from its early beginnings right up to the modern hi-tech skyscrapers of today. It describes how the infusion of Chinese, Indian, Arab and European influences have helped create some of the country's most unique styles and designs.
The Building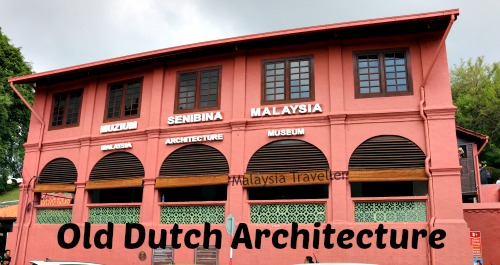 This distinctive building dates from the 1700s during the Dutch colonial period when it was used as a residence and administration centre for Dutch officials. During the British colonial rule it became an administrative office. Since Independence it has served as premises for the Malacca Water Board. It was restored in 1999 and converted into a museum in 2004.
The staircase to the upper floor is very steep and may not be suitable for some visitors.

The Museum
Graphics, multi-media and intricate wooden models provide information on some of Malaysia's most distinct buildings such as the typical Malay house, the 1880s Officers Mess in Taiping, art-deco buildings in Kuala Lumpur, the Kelantan Islamic Museum in Kota Bharu, St. Andrew's Church in KL, Kuala Lumpur Railway Station, Kapitan Keling Mosque in Penang, Teluk Intan clock tower, longhouses in Borneo and more.
The inspiration for some of Malaysia's top buildings is revealed, for example, the shape of Istana Budaya's distinctive roof was based on a flower arrangement of betel leaves, while the dome of the National Mosque in KL was inspired by the form of the royal umbrella.

First Floor exhibits include sections on carvings and motifs, tools and technology and materials.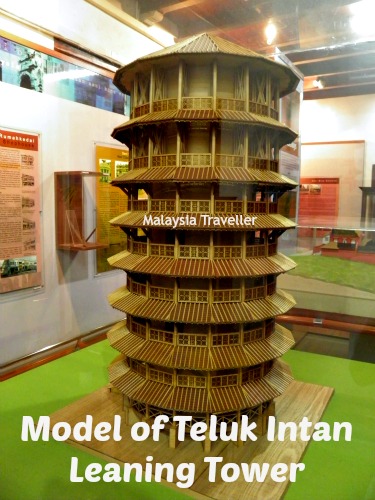 Opening Hours and Admission Fee
Open Daily 9am - 5pm.
Closed on the first day of Hari Raya Eid al-Fitri and Eid al-Adha
Free Admission.

Review Verdict
I think I am correct in saying that this is the only museum in Malaysia dedicated to architecture and from that point of view it makes a refreshing change from many of the other museums which have similar, overlapping or duplicated themes.
It is a small museum and will only take 15 minutes or so to cover but I found it interesting. In fact I have been twice. The explanatory information is all bi-lingual Bahasa/English.  

The museum is free and air-conditioned so it provides a chance to cool off from Melaka's blistering heat.

How to Get to Malaysia Architecture Museum
I have marked the exact location on this map of Melaka Museums (click on the View Larger Map symbol in the top right corner to expand the map):
GPS Coordinates:
2.192728, 102.248528
2°11'33.8"N 102°14'54.7"E
Address:

Malaysia Architecture Museum,  Jalan Kota, 75000 Melaka
Nearby
The Museum is located in the heart of Melaka, a UNESCO World Heritage site, and is surrounded by places of interest. Read more on my Top Melaka Attractions page.
---
Malaysia Architecture Museum
Share this page: