Luang Prabang Attractions


 Luang Prabang Attractions
What are some of the Luang Prabang attractions that you could expect to see on a two or three day visit ? I shall give you my suggestions below but first a bit of background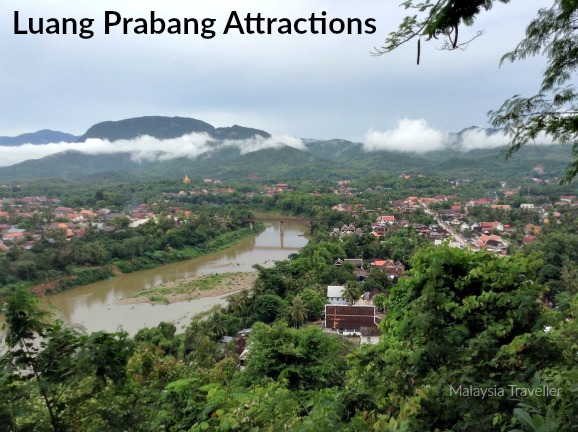 Background
Luang Prabang is a small city in the mountainous northern region of Laos. The historic heart of the city (old quarter) covers an area of only 5 square kilometres and has a population of around 25,000. It is surrounded on three sides by rivers; the Mekong and its tributary the Nam Khan. It is mostly flat, ideal for walking and cycling but surrounded by lush mountain ranges and with a small hill, sacred Mount Phousi, in the middle of town, for those great views.
Luang Prabang was designated a UNESCO World Heritage Site in 1995 who describe it as 

'an outstanding example of the fusion of traditional architecture and Lao urban structures with those built by the European colonial authorities in the 19th and 20th centuries. Its unique, remarkably well-preserved townscape illustrates a key stage in the blending of these two distinct cultural traditions.'

The town was originally a collection of villages, each with its own temple surrounding a number of royal residences and religious compounds. The French overlaid a network of streets and built a number of colonial buildings along these streets and fronting the Mekong. The blending of these different architectural styles is visually pleasing and temples and colonial buildings are among the top Luang Prabang attractions.
There are some threats to Luang Prabang's heritage status due to the strong growth in the economy from tourism but in the main I would say this is one of the most authentically preserved towns in the whole of southeast Asia. (UNESCO World Heritage Status is a double-edged sword. On the one hand it requires governments to preserve their heritage but it also brings in floods of tourists which place pressure on the built heritage.)
 Top Luang Prabang Attractions
If you have the time, here is a 5-minute video to give you a flavour of what to expect:

Top Luang Prabang Attractions

Temples & Monks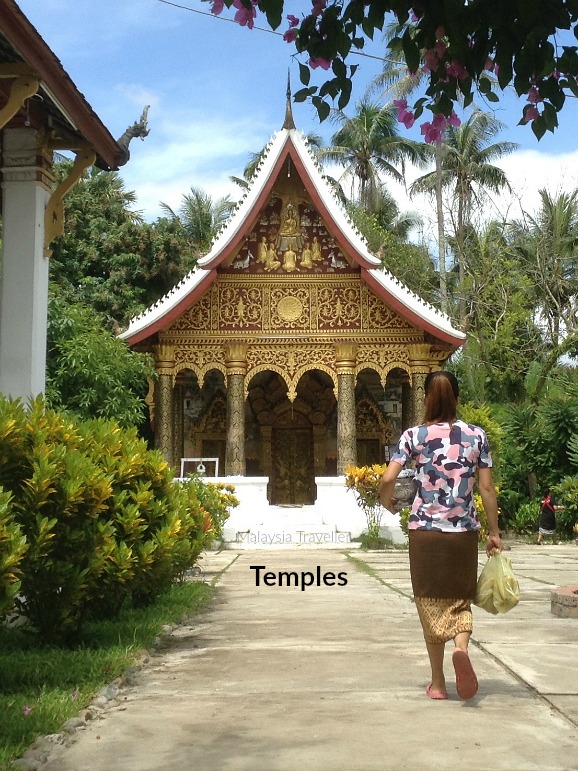 There are dozens of Buddhist temples (Wat or Vat) in Luang Prabang with richly decorated pagodas, gilded doors and sculptures. Some of the most famous are Vat Sene, Vat Meunna, Vat Manorom, Vat Xieng Thong and Vat Visoun.
These temples may be ancient monuments but they are still 'living' in the sense that many have resident monks and are used for daily worship.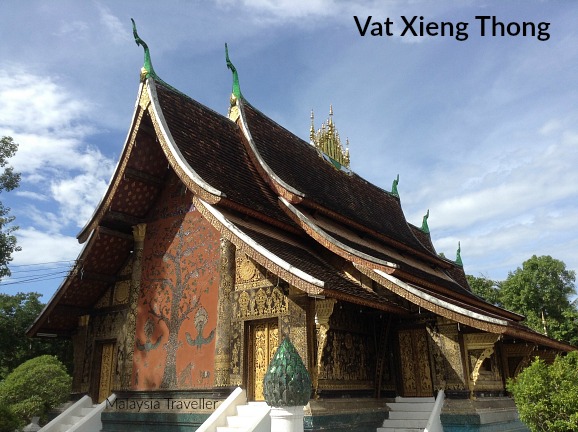 Wat Xiengthong is regarded as an architectural gem and is one of the oldest and most beautiful monasteries in Luang Prabang. It was built around 1560 with numerous restorations and additions since.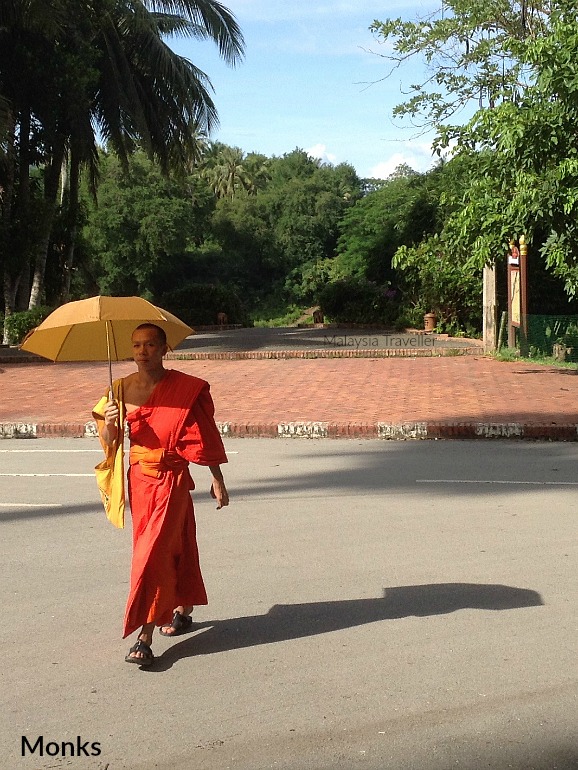 Monks are very photogenic though they do not always welcome the attention. Visitors should be respectful and read up on the do's and don'ts, especially if attending the early morning alms giving.

 Top Luang Prabang Attractions
French Colonial Buildings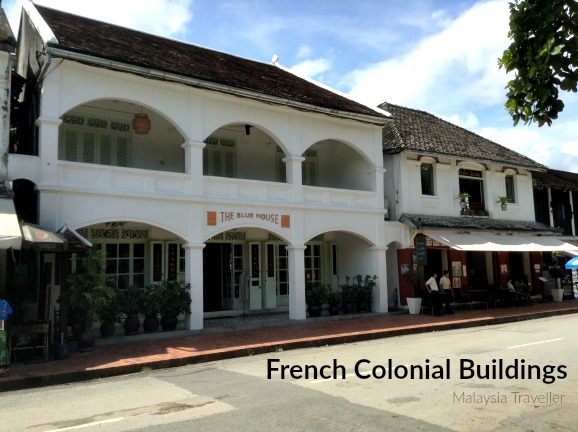 There are some lovely old buildings in excellent condition in the historic district, most of which have been restored and now serve as restaurants, hotels, shops, spas, bakeries and government offices.

Top Luang Prabang Attractions
Phousi Hill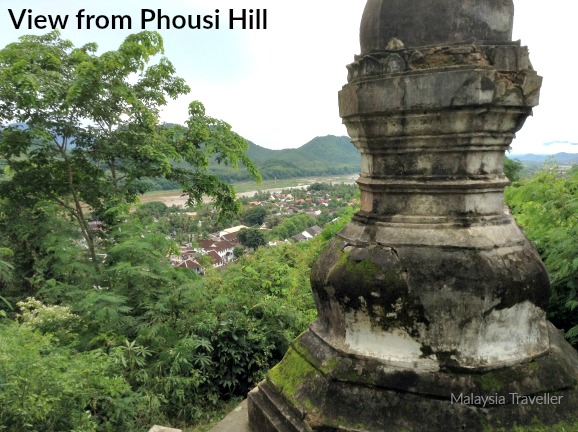 This sacred hill sits in the heart of the town and offers a great 360 degree vantage point overlooking the historic area, the two rivers and the surrounding district.  There is a small entrance fee and it can get a little crowded at the top, especially at sunset, but it is well worth the climb (only 100 m). You will pass numerous Buddhist statues on the way up, or down, depending on which route you choose.

Top Luang Prabang Attractions

Mekong River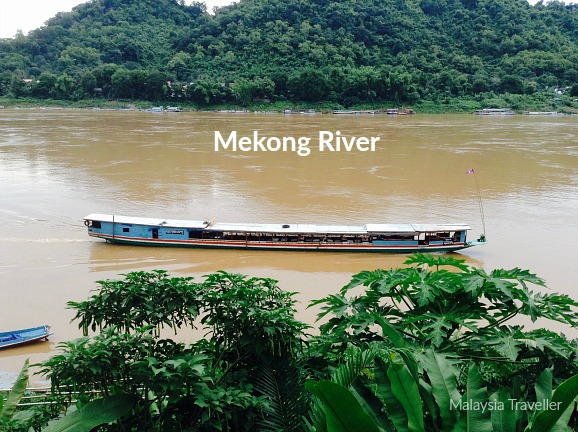 At Luang Prabang, the mighty Mekong River still has a couple of thousand kilometres to go before reaching the sea but it is already impressively wide. Grab a seat overlooking the river and watch the small ferry boats skilfully negotiate the strong current. The riverside restaurants are a great place to watch the sunset. Various river cruises are available (see Pak Ou Caves below).

Eating & Drinking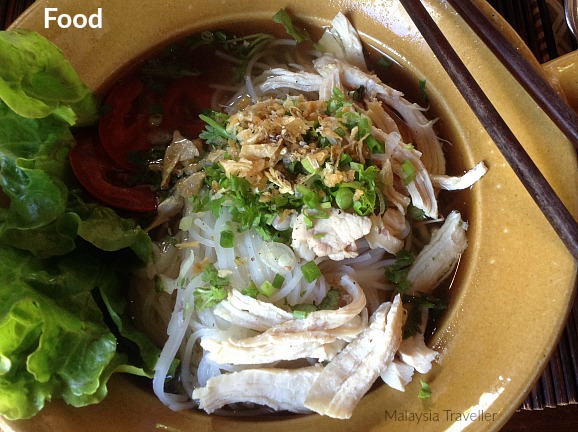 The fusion of French influences does not only apply to architecture. As you would expect from a former French colony there are a number of good restaurants and cafés, ranging from sophisticated and elegant to basic and wholesome. We tried L'Elephant, Blue Lagoon and 3 Nagas among others. Lao coffee is robust and tasty, Lao beer is not the best in Asia but quite drinkable while a good selection of imported wines is available. Prices are very good value nearly everywhere. Luang Prabang is not the place for a raucous nightlife but there are a few places to go for a drink such as the Aussie Sports Bar.
 Hotels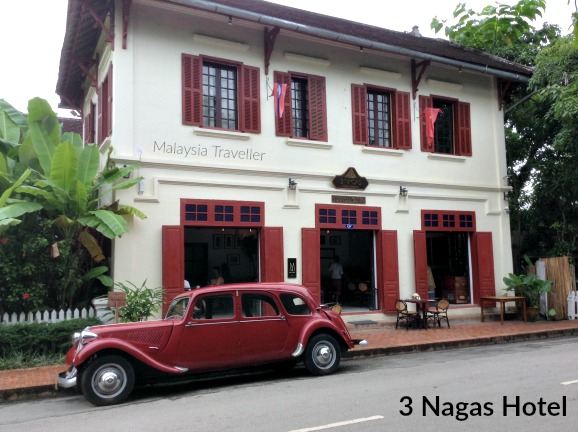 I had rather hoped the hotel would pick us up from the airport in Maigret's citroen, but apparently the engine doesn't work.
There are plenty of budget hotels and backpacker hostels but you don't have to rough it here as there are some quality hotels at reasonable prices. We stayed at 3 Nagas, a boutique hotel by Sofitel which was excellent value for the money. The room I would describe as rustic luxury. A vintage 1950's Citroen is parked outside while the more upmarket sister hotel, Sofitel Luang Prabang, has an old Mercedes from the same era.

Markets & Shops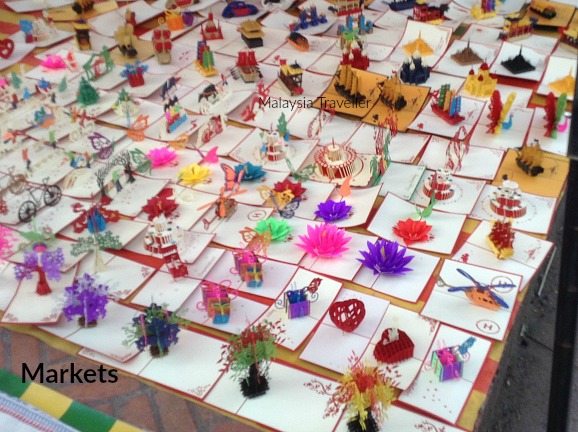 There is a night market (tourist stuff), a morning market and a night food market which are all worth visiting. Unlike some of Laos' neighbouring countries, the vendors here are not pushy at all and you don't feel like they are trying to cheat you. In fact I felt that the Lao people are generally very reserved and pleasant. Even the money changers have not yet learnt to rip-off tourists. I changed some money at Banque Franco-Lao's Luang Prabang branch and noted that the margin between the buying and selling rates for US$ notes was only 0.35%. Compare this to typical international airport money changers and banks where the margin is more likely to be 3% and upwards.
Besides the markets there are plenty of shops selling antiques, handicrafts, clothing , silk, furniture and so on. Ock Pop Tok Boutique and Heritage Shop is an award winning textile store helping to keep traditional weaving techniques alive.
Museums & Visitor Centres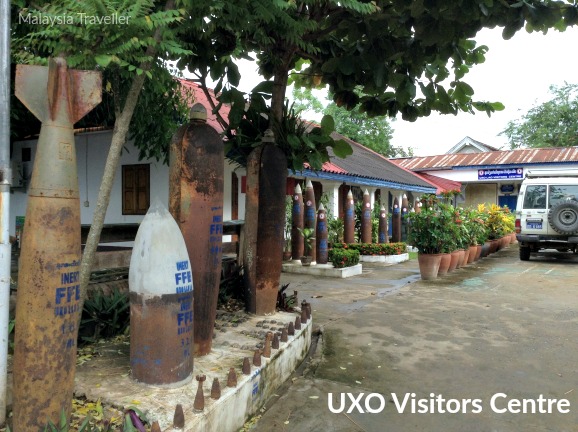 The Royal Palace Museum, TAEC (Traditional Arts & Ethnology Centre), and the UXO (unexploded ordnance) Visitors Centre are other popular places to visit in town.

 Day Half-Day Trips Outside of Town
Once you have seen all the Luang Prabang attractions there are some popular side trips within a short distance of town. These include:
 Luang Prabang vs. Siem Reap vs. Hoi An
I have now visited three of Indochina's top UNESCO World Heritage sites; Luang Prabang in Laos, Siem Reap in Cambodia and Hoi An in Vietnam. Which of these was the most enjoyable?
They all have their plus points. Luang Prabang is probably the best preserved of the three from the point of architecture and culture. Siem Reap of course has Angkor Wat which the others cannot match. Hoi An has great charm and lovely beaches nearby. 

My favourite was probably Hoi An but really you should visit all of them and make you own mind up.
---
Luang Prabang Attractions
Share this page: