Little India

Brickfields, Kuala Lumpur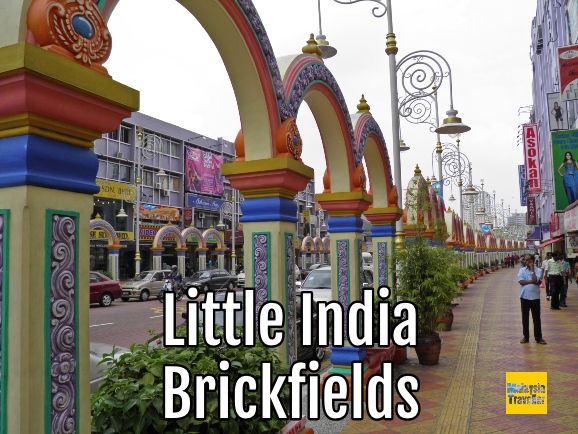 Little India districts can be found in a number of Malaysian cities including Penang, Ipoh and Klang but the one in the Brickfields area of Kuala Lumpur is perhaps the best known.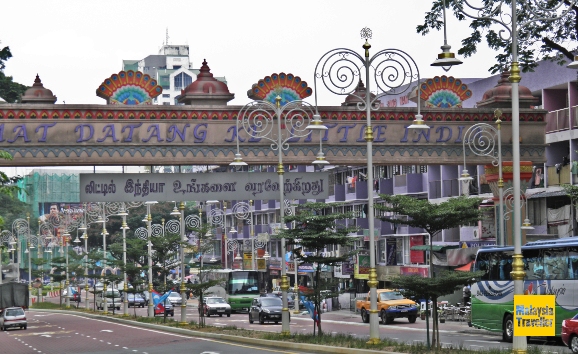 In 2009 it was decided to officially designate the area around Jalan Travers and Jalan Tun Sambanthan as Little India and the streets were given a major facelift including colourful decorative arches lining the streets, new red colour brick paving on the roads and pavements, ornate street lighting, a grand entrance archway and a brightly painted fountain with elephant design. Even the buildings on these streets were painted in shades of purple brightening up what would otherwise have been a rather undistinguished area.

This Torana Gate, a gift from the Government of India to Malaysia, is a more recent addition to the district's attractions, installed in 2015.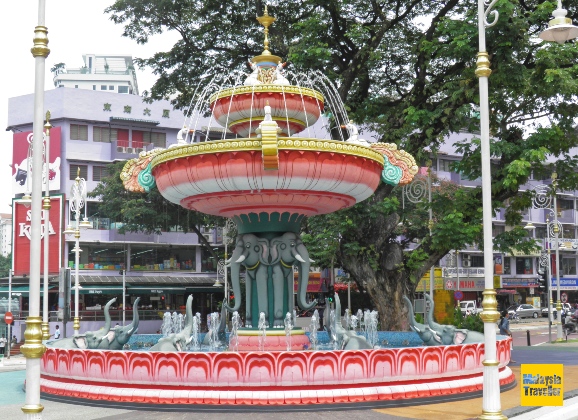 Needless to say, nearly all the shops, restaurants and other business in this district are run by Malaysia's sizeable Indian community.
There are some colourful characters in Brickfields.
The area is full of the sights, sounds and smells that you find in other Little India districts elsewhere in Malaysia such as parlours offering bridal beauty treatments and henna tattoos, general stores brimming with incense sticks, kitchenware and other products sourced from India, shops selling saris, jewellery, Pooja altars, Bollywood movies and Hindi music, Bombay Mix and sweetmeats, Tamilan internet cafes, curry shops, sugar cane stalls and more.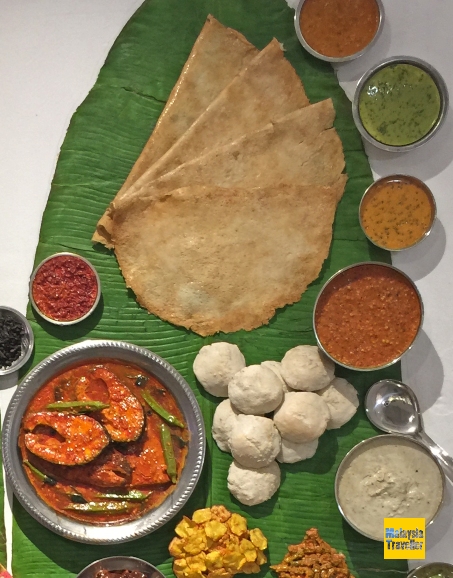 There are a few Indian restaurants here serving all the usual favourites.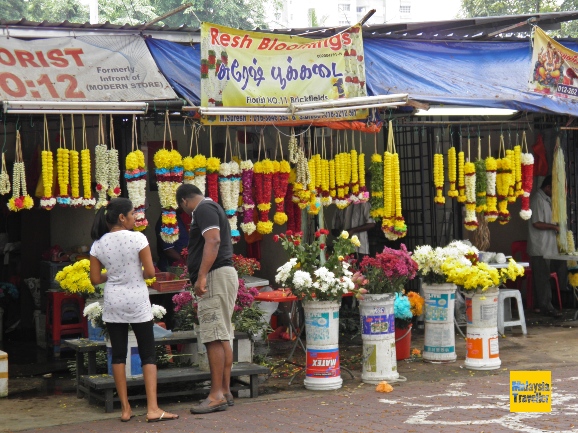 Outside Hindu temples such as the Sri Sakthi Vinayagar Temple and the Sri Kandaswamy Temple you can find stalls selling fragrant fresh flower garlands.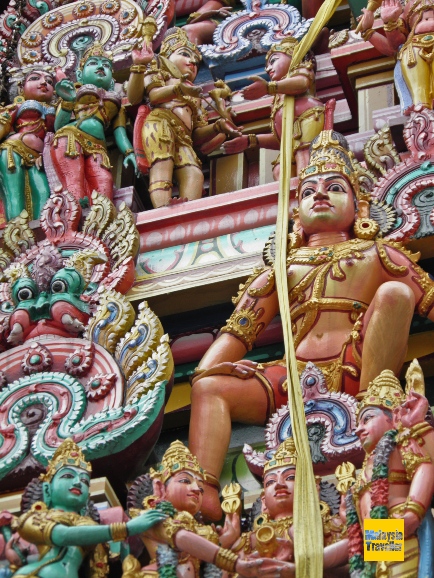 Sri Kandaswamy Temple
Lovers of Indian dance, music and culture might be drawn to the Temple of Fine Arts which is located in Brickfields.
Operating Hours
Most retail businesses are open daily between 10am – 9pm.

How to Get to Little India
The main Little India area runs from Jalan Travers to Jalan Tun Sambanthan in Brickfields. The location can be found on this map:

Public Transport:
Little India is just a short walk from KL Sentral, the capital's main transport hub where you can find rail, LRT, monorail and bus services.

Nearby
There are other sites to see in Brickfields. Take my self-guided Brickfields Heritage Walk to cover them all.
Brickfields has seen enormous development over the past decade with tall tower blocks springing up in the area surrounding KL Sentral. Little India continues to maintain its distinctive atmosphere for now but is starting to feel a little hemmed in.
---
Share this page: