Leong San Tong Khoo Kongsi

Leong San Tong Khoo Kongsi

Penang's Most Famous Clan Temple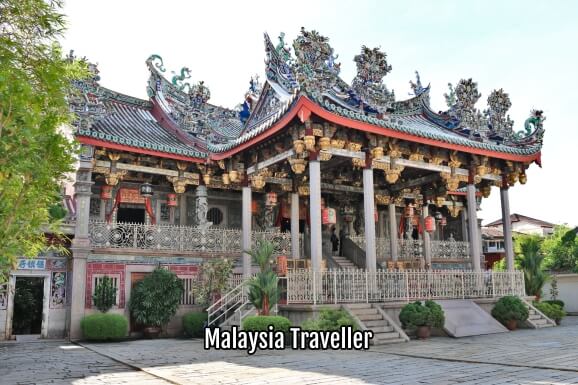 Leong San Tong Khoo Kongsi (or Khoo Kongsi for short) was founded in 1835 to serve the Khoo clan who, according to a sign outside, originated from the Hai Teng area of Chiang Chew prefecture in China's Hokkien province (Fujian to use the modern spelling).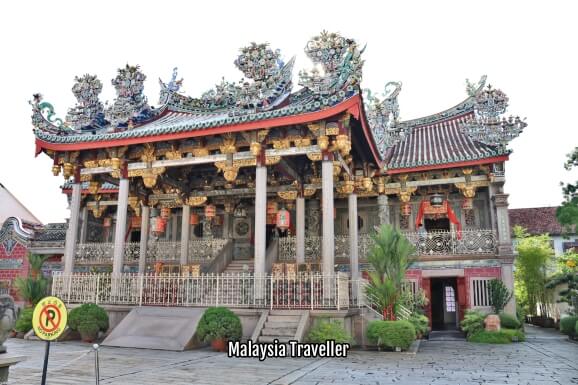 The magnificent temple building was completed in 1906 and last restored in 2001.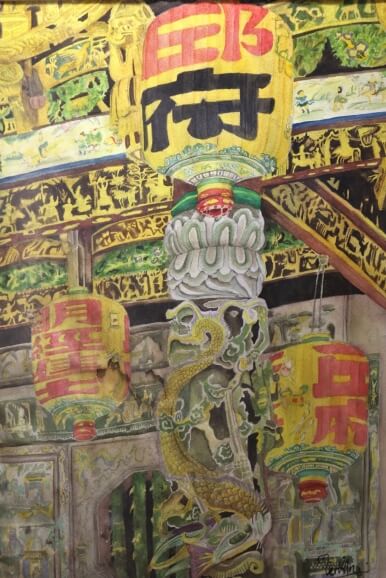 An artwork in the gallery.
The clan house was one of the locations for the filming of Anna and the King (1999) staring Jodie Foster and Chow Fun Fat (the Thai government prohibited the film from being shot in Thailand so it was mostly filmed in Malaysia).

A courtyard surrounds the front of the temple and contains former clan dwellings, a stage for cultural performances, a souvenir shop, toilets and an art gallery space.

A mock-up of a simple kitchen.
There is a museum section at the side and rear of the main temple building proving more information on clan houses, the history of Khoo Kongsi, the history of the Chinese community in Penang and so on.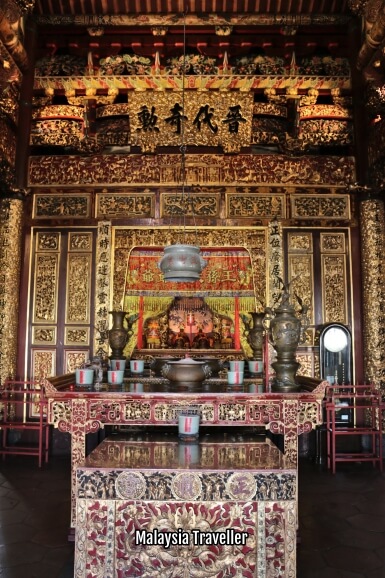 The main altar.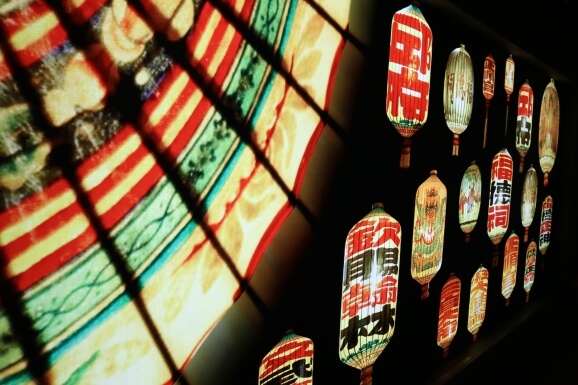 Love these lanterns.
Mural
You can see the timber work of the roof trusses.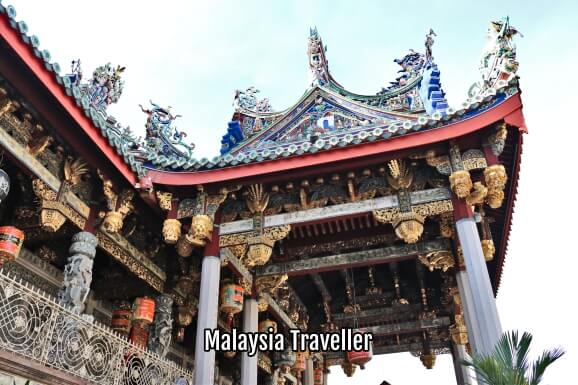 Ornate and elaborate detail wherever you look, especially the ridge decorations on the roof.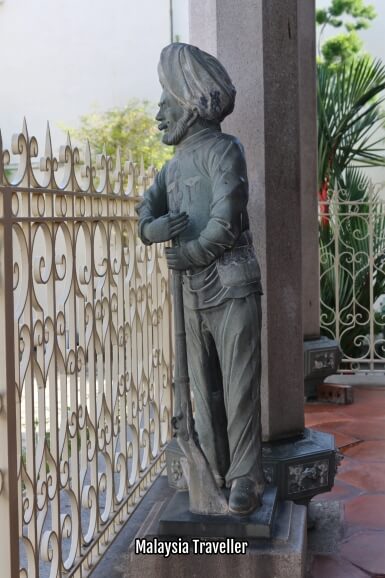 Statues of Sikh soldiers stand guard at the entrance to the temple.
Opening Hours and Admission Fees
Ticket Price

Adult RM 10
Child (ages 5-12) RM 1
How to get to Leong San Tong Khoo Kongsi
The entrance is via an alleyway leading off 9 Lebuh Cannon.
The location is shown on this map:

Address:
18, Cannon Square, George Town, 10450 George Town, Pulau Pinang
Tel:
04-261 4609
GPS:
5.415033, 100.336802

---
Leong San Tong Khoo Kongsi
Share this page: