Kuala Woh Recreational Forest

Kuala Woh Recreational Forest
Tapah, Perak
Kuala Woh Recreational Forest (Hutan Lipur Kuala Woh in Bahasa) is a riverside jungle park located close to Tapah in Perak. The flowing river, mature trees and hidden valley setting provide a pleasant atmosphere for lovers of nature and the outdoors. 

The name of the river is the Sungai Batang Padang which flows from the Jor Dam in the Cameron Highlands and through the town of Tapah before merging with the Sungai Bidor just outside Teluk Intan.
On the way to Kuala Koh the river passes mainly through uninhabited jungle and small orang asli villages so the river water is fairly clean and clear. 

A hot spring bubbles to the surface here so there is one patch of the river bank which has natural hot water.

There is a native fruit arboretum here, including durian trees. Since my visit was in August - the durian season - the whole place had a strong smell of the pungent fruit. Delicious!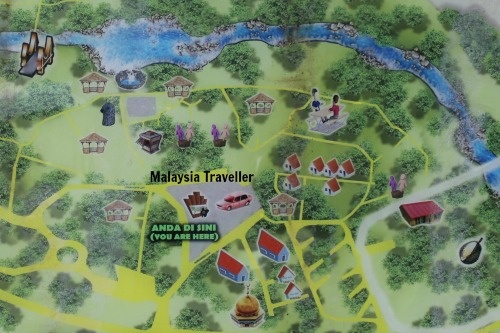 Facilities & Amenities
A forestry museum (closed during my visit) is supposed to open from 9am to 4:30pm on Saturdays and Sundays only.
Picnic Gazebos
Drink and Snack Stall (also closed during my visit)
Hanging Bridge (pedestrian suspension bridge to cross the river)
Hot Spring
Picnic Areas
Car Park
Multi-Purpose Hall (for up to 150 people - cost RM200)
Office & Information Centre (closed during my visit)
Surau
Changing Rooms & Toilets
When I visited in August 2016, many of the facilities looked like they were in need of repair, cleaning and general maintenance. The river itself was looking clean and free of litter. There were quite a lot of mosquitos so precautions are needed.

Accommodation Choices
A frame thatched huts (RM 20 per night)
Chalets (RM40 per night)
Campsites (RM5 per pitch, students RM2 per pitch)
The park is managed by the Perak State Forestry Department and you should call them for bookings or more information on 05 4011216.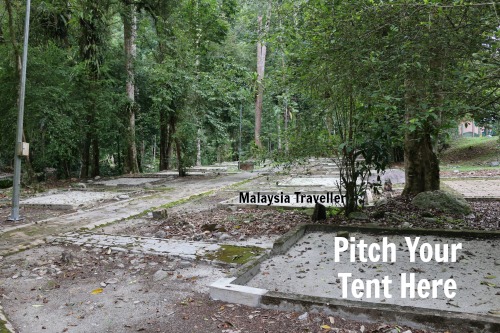 Location of Kuala Woh Recreational Forest
I have marked the exact location on my Malaysian National Parks page.
It is easy to find being located just off the main Tapah to Cameron Highlands road (Highway 59). From Tapah drive for 12 kilometres until Kampung Batu Tujuh where there is a signpost pointing right to Kuala Woh. The entrance to the recreational forest is about 800m from the turn off.
GPS Co-Ordinates:

4°14'34.0"N 101°19'19.0"E
4.242777, 101.321948
Admission Charges and Opening Hours
Open from 7am to 6pm.
There is no entrance fee.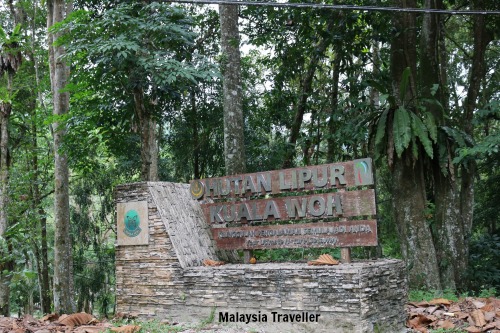 Verdict
The sign outside the park says "Your Ultimate Nature Getaway". I think there are better forest parks in Malaysia but this is not a bad spot.

Nearby
Lata Iskandar (waterfall) is not far from Kuala Woh Recreational Forest.
---
Kuala Woh Recreational Forest
Share this page: