Kuala Gula Wildlife Conservation Centre

Kuala Gula Wildlife Conservation Centre

Kuala Gula Seabird Sanctuary, Perak
Kuala Gula Wildlife Conservation Centre (Migratory Birds) was set up in 1980 to promote conservation of birds by carrying out bird inventory and census checks, bird ringing, law enforcement, research and community awareness. It is managed by PERHILITAN (Dept. of Wildlife and National Parks, Perak).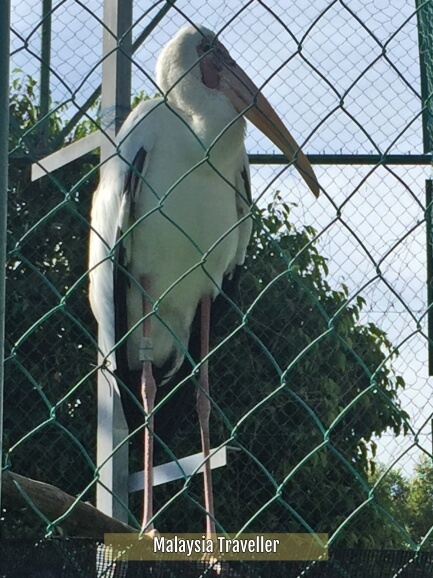 The Interpretive Centre
The main attraction for tourists is the interpretive centre with graphic displays on various topics:
182 species of birds have been recorded at Kuala Gula, including common sandpiper, black crowned night heron and other herons, egrets, storks, sea-eagles, terns, kites, greenshanks, redshanks, whimbrels, plovers and waterhens.
A couple of storks are caged in an aviary at the centre. Information is provided on the Milky Stork and the Lesser Adjutant Stork which need mudflats and mangroves to survive and are now rare and facing extinction.
The mangroves at Kuala Gula are part of the 40,000 hectare Matang Mangrove Forest Reserve (an area which I have roughly outlined on the map below). Matang has been acclaimed as the best managed mangrove forest in the world. That might be surprising given that mangroves have been thoughtlessly destroyed in other parts of Malaysia but from the map you can see that at least the Matang area seems free of coastal developments and urban sprawl for now. That's the best way to manage mangroves, stay away and let nature look after itself. 
'Mangrove forest is a stinky and useless place'. The interpretive centre explains how this is a mistaken view and details the benefits of mangroves in cleaning and filtering tidal rivers, protecting the coastline from storms, tsunamis and erosion, acting as a breeding ground for marine life and providing shelter for migratory birds.
Otters, which like mangrove environments, are also featured here.
The origin of the name Kuala Gula (meaning sugar estuary) is also explained. The British planted sugar cane plantations here in the 19th century.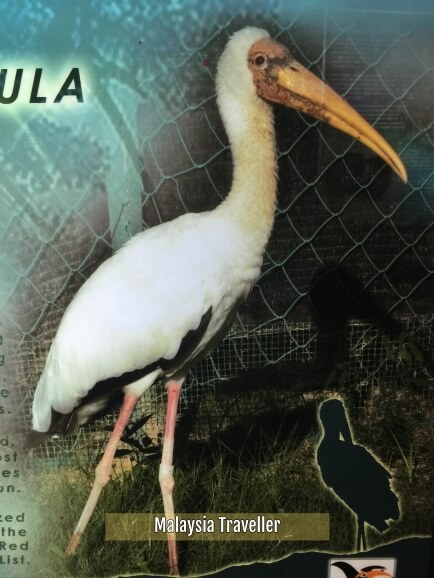 Conservation Centre Opening Hours and Admission Fee
Visiting Hours are Monday to Friday during office hours.
Closed on public holidays.
Entrance is free.
Tours of the Mangrove Swamps
Once the Conservation Centre has whetted your appetite for migratory birds and mangrove wildlife you will want to see some for yourself in real life.
The resort hotel on the river bank immediately opposite the Conservation Centre (called Infra Chalet & Resort, also known as Kuala Gula Sanctuary Resort) can arrange various boat tour packages such as:

90 minute boat tour along the estuary coast to view migratory birds and see mangrove flora and fauna.
3 hour trip to historic island.
4hr or 8 hr sea fishing trips.
Mangrove planting and other activities can also be organised.
For prices, bookings and more information contact Infra Chalet & Resort, Kuala Gula Sanctuary, Kuala Gula, 34350 Kuala Kurau, Perak Tel: 05-890 1866 / 019-328 8812
How to Get to the Kuala Gula Wildlife Conservation Centre
I have marked the exact location of Kuala Gula Wildlife Conservation Centre on this map:

GPS: 4.937743, 100.468583
Address: Pusat Konservasi Hidupan Liar (Burung Laut), Pos Kuala Gula, 34350 Kerian, Perak

Tel:+605 8902207
Official Website: www.wildlife.gov.my

Nearby
Here are a couple of nearby places that I have written about on my Thrifty Traveller blog:
---
Kuala Gula Wildlife Conservation Centre
Share this page: