Jadi Batek Gallery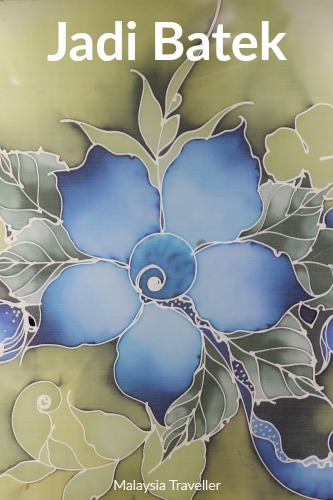 Jadi Batek Gallery is a large batik and handicraft centre in Kuala Lumpur. It is well established (since 1976) as a popular KL tourist shopping attraction.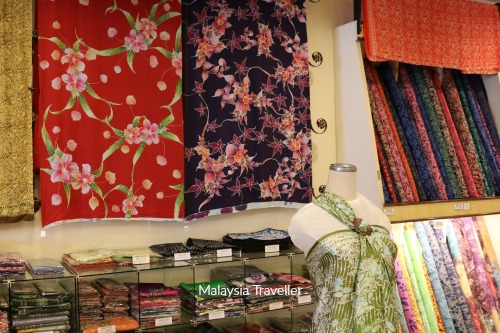 Batik items on sale here include lengths of batik dress-making material, ready-to-wear apparel such as dresses, blouses, scarves, pareos, kaftans, men's shirts, children's clothing, tablecloths, coasters, wall hangings and other batik artworks.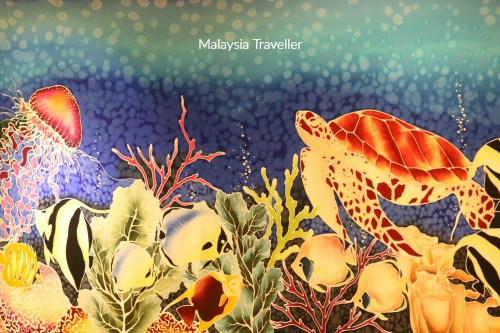 In Malaysia, leaves and flowers are the most popular motifs for batik but fish and animal designs are also created, especially for the tourist market.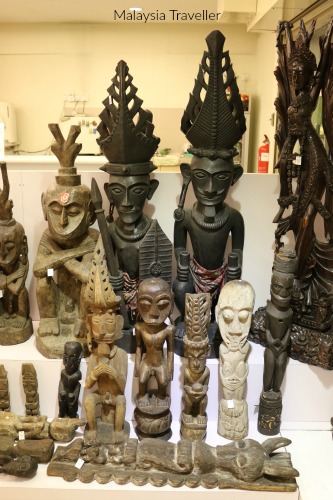 Other handicraft products include T-shirts, pewter-ware, spa products, hand-made soaps from Langkawi, ornaments, herbal teas, durian coffee, mounted butterflies and insects, wood carvings from Borneo, masks from Indonesia, hand-made bags and baskets, jewellery and Malaysian souvenirs.

Watch Batik Artists
Jadi Batek has a small team of talented batik artists who are all Malaysians. It is impressive to see the ease with which they create their beautiful works of art. This gallery is helping to protect Malaysia's heritage by providing opportunities for these artisans to earn a living from this age old handicraft.

Types of Batik
There are two main techniques for Batik making in Malaysia:
Hand Drawn where the artist draws the outlines of the design directly onto the fabric using a strange looking pen device called a canting which contains hot liquid wax. Then the outlines are filled in with different coloured dyes using a brush.
Block Printed method uses a wooden or copper stamp on which the design has already been stencilled, dipping this in molten wax and stamping it multiple times on the fabric to create a pattern. The fabric is then dipped in dye, one or more times depending on the number of colours required, and the wax removed.
 Create Your Own Batik
Classes can be arranged for visitors to learn the basics then try out their own skills and take home a piece of batik art as a memory of the trip.
The costs of the lessons, which includes all the materials and tools required, are as follows:

Size
20 x 20 cm Small
30 x 40 cm Standard
90 x 90 cm Scarf
90 x 200 cm Pareo
T-Shirt

Cotton
RM 30
RM 50
RM 90
RM 150
RM 80
Time
< 60 mins
60 mins
90 mins
120 mins
60 mins
It is best to book your lesson in advance to avoid disappointment. See contact details below for bookings.
Corporate team building events and other special occasions can also be arranged.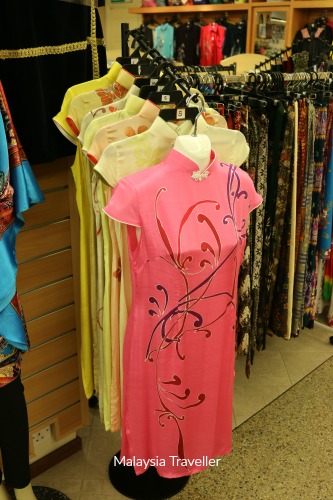 Opening Hours
Open daily from 9 am to 5.30 pm.

Admission
There is no charge for watching the batik artists at work and no obligation to buy anything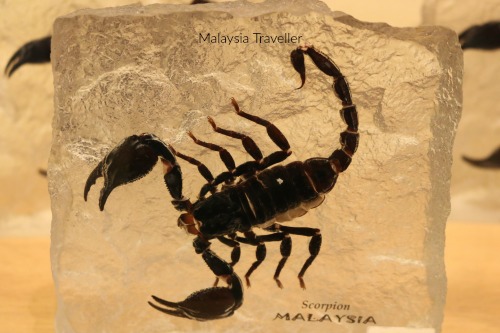 Review Verdict
This a large gallery and a good place to shop for all kinds of Malaysian and Southeast Asian handicraft and souvenir products all under one roof. What makes it special is the ability to see skilled batik artists at work and to try your hand at making your own masterpieces.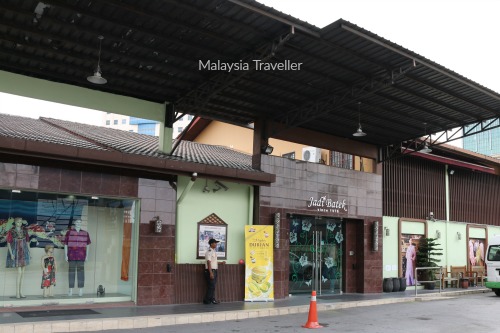 How to Get to Jadi Batek
I have marked the exact location on this map:

GPS:
3°08'44.3"N 101°43'08.8"E
3.145640, 101.719120
Address:
JADI BATEK GALLERY SDN. BHD.
30, Jalan Inai, Off Jalan Imbi,
55100 Kuala Lumpur,
Malaysia
Tel : (60)3 - 2145 1133
Fax : (60)3 - 2141 0179
Email: info@jadibatek.com
Website:  www.jadibatek.com
 Nearby
If you have any money left over you might want to continue shopping at these places which are a short walk away:
---
Share this page: