A climb to the top of Gunung Kledang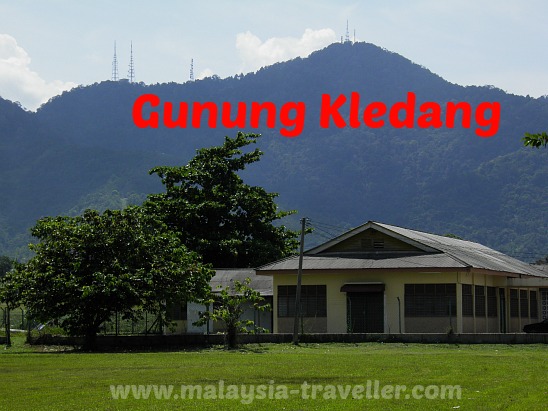 Gunung Kledang (or Bukit Kledang) is a hill in Perak, rising above the suburb of Menglembu on the western edge of Ipoh.
At its highest point it is 2651 feet or 808 metres above sea level, making it the 245th highest mountain in Malaysia, according to my Top 300 List.
Being easily accessible from Ipoh city, it is a popular spot for early morning and late afternoon exercise fanatics and its lower levels can become fairly busy with walkers and mountain bikers. 
There are a number of biking and hiking trails and there is also a tarmac road going all the way to the top. As you can see from these photos there are a number of communications masts at the summit from where many of the nation's radio and TV programmes are relayed.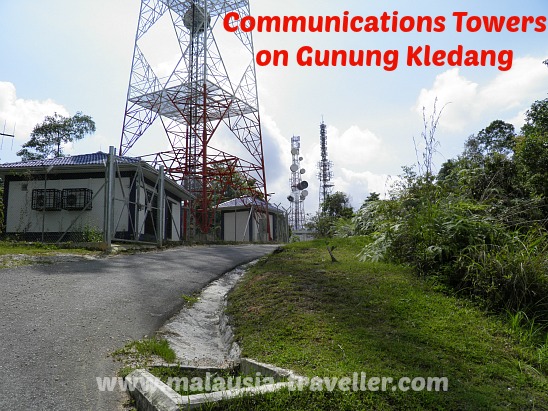 I'm not sure if private vehicles are supposed to use this road. I could not see any 'no entry' signs but it is a narrow single track road with few passing places so it would soon become congested if there was any traffic on it. Better to walk and leave the road for telecom staff who need to reach the top.
The hill is part of the Kledang range which runs down the western edge of Kinta Valley. A hundred years ago there was a sanatorium built on this range and there was a plan to create a hill station here this was soon abandoned.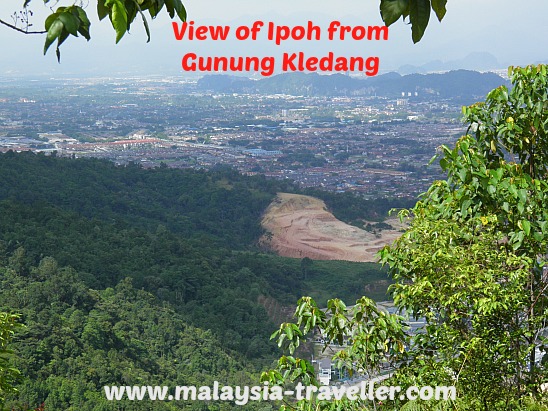 Most walkers go as far as the waterfall (less than 1 hour) and take in the fine panoramic views over Ipoh before turning around.
If you want to walk all the way to the top via the tarmac road it will take about 4 hours. It is not really necessary to go all the way up as the road is mostly hemmed in by thick vegetation and the best views are at the lower to mid levels.
For details of other hiking trails on this mountain, with GPS coordinates and directions, you can refer to the Hikers For Life website.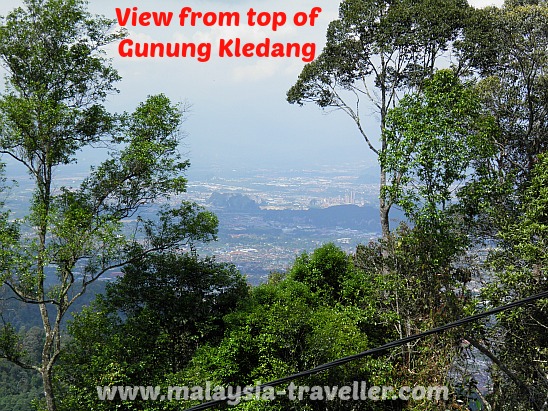 How to Get to Gunung Kledang
As you can see from this map (press + to zoom in for a closer look), from Jalan Lahat at Menglembu, turn onto Jalan Kledang and more or less keep going straight on this road until you see a car park where you can leave the car and start walking.
---
Share this page: