Galeri Diraja Tuanku Jaafar

Galeri Diraja Tuanku Jaafar

Royal Museum in Seremban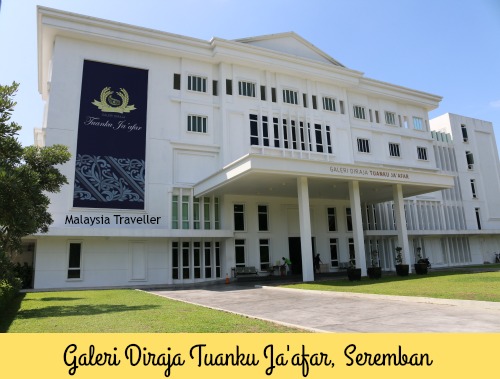 Introduction
Galeri Diraja Tuanku Jaafar is a brand new royal museum situated in Seremban's scenic Lake Gardens. I was passing by in December 2015 and saw a sign so I went inside to take a look. It was in the soft opening phase as the upper floor of the three storey museum was still under construction.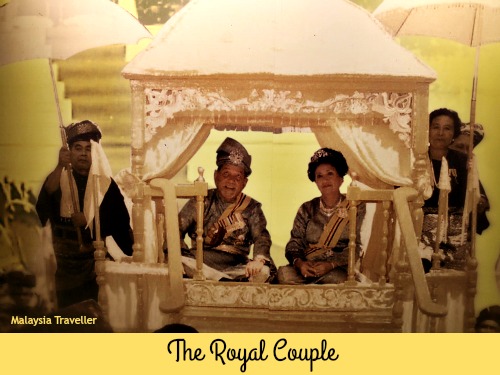 The Galeri contains exhibits relating to Tuanku Ja'afar's 42 year reign as Sultan of Negeri Sembilan. Tuanku Ja'afar was installed as the 10th Yang-di-Pertuan Besar Negeri Sembilan in 1967, a position he held until his death in 2008 at the age of 86.
History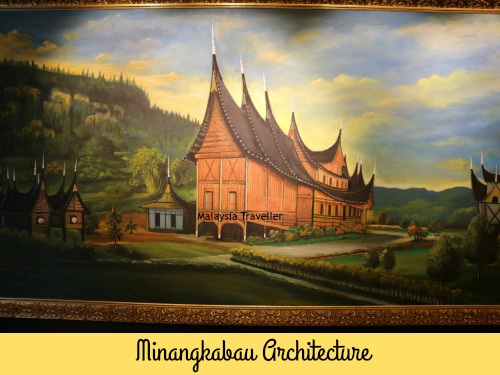 Wall displays show the chronology of the Minangkabau rulers beginning with the King of Pariangan, Sumatra in the 1300's, and the subsequent migration of Minangkabau people from Sumatra to Negeri Sembilan.
Exhibits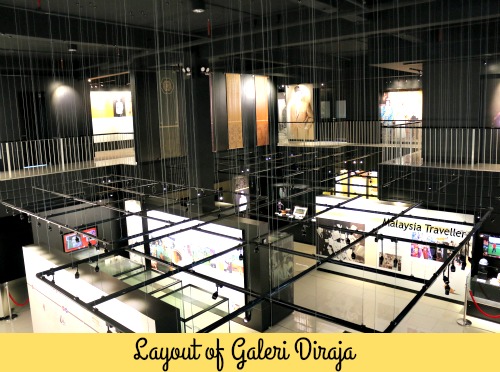 Most of the exhibits relate to Tuanku' Ja'afar's life history: his early schooling at Seri Menanti Malay School followed by secondary education at Malay College Kuala Kangsar. He then went on to Raffles College in Singapore where his studies were interrupted by the outbreak of the Second World War. 
After the War he continued his education at Nottingham University, Oxford and the London School of Economics before joining the Malaysian foreign service. He served as a diplomat in a number of countries before taking over as Yang-di-Pertuan Besar Negeri Sembilan.
Sports and Hobbies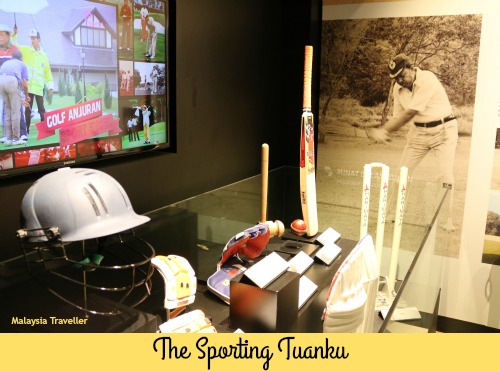 Tuanku Ja'afar was a keen sportsman and the museum has a number of his cricket and golf memorabilia on display.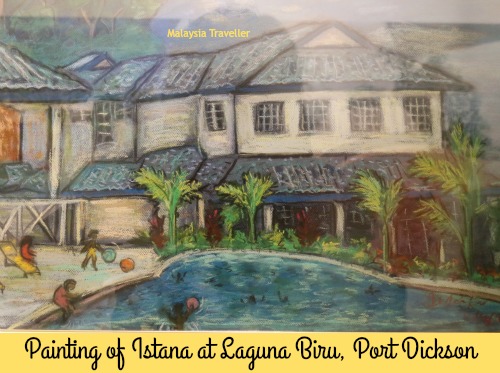 He was also an enthusiastic artist and some of his paintings are on show.
Royal Career
Other exhibits include photos of him with world leaders and Malaysian politicians, some costumes, medals and gift items.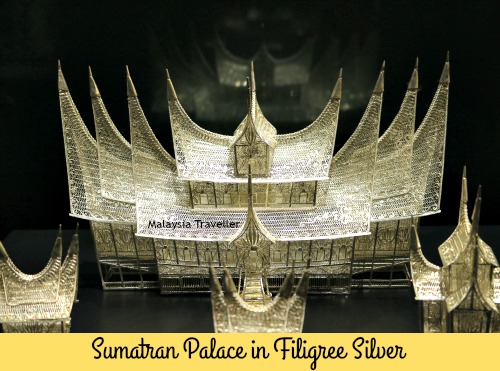 Verdict
Nice modern museum with tastefully presented exhibits. Exhibit descriptions are in Bahasa and English. 
Some of the more interesting exhibits will be in the second floor gallery due to open to the public in 2016. These include exhibitions on the Royal Palace of Sri Menanti, the throne area, the Queen and the royal family. A display of HRH's personal car collection will also be added.
The proposed ticket prices are too expensive in my opinion when compared to similar royal museums elsewhere in Malaysia which are mostly free. 
Opening Hours and Admission Fee
Open to walk-in visitors on Saturdays, Sundays and Mondays from 9.30 am to 5.00pm.
Pre-book guided tours are available for schools, community clubs etc, on request.
Entrance Fee
As at December 2015, entrance is free as the museum is still under the soft opening phase.
Once the museum is fully complete, the admission price will be as follows:
Adult:RM30
Students:RM15
Senior Citizen: RM15
Handicapped: RM15
Children below 6 years old are free.
How to Get to Galeri Diraja Tuanku Jaafar
I have marked the exact location on the map on my Top Seremban Attractions page.
Address: Galeri Diraja Tuanku Jaafar, Jalan Taman Bunga, 70100 Seremban, Negeri Sembilan Darul Khusus, Malaysia
Tel: 06 761 9102
email: gdtjns@gmail.com
You can check with the museum's Facebook page for updates on when the top floor will be completed.
---
Galeri Diraja Tuanku Jaafar
Share this page: