7 Options for Day Trip in JB for Singaporeans 
source: Pinterest
It's no doubt that JB has been one of the favourite tourist destinations for Singaporeans especially when JB is just a stone's throw away and the attractive conversion rate. Besides the usual hang out place like the City Square and JBCC Mall, here are some of the other destinations that will strike you with awe whether you are interested in iconic buildings, enchanting theme parks or exclusive shopping complexes. You will be spoiled for choice. 

Legoland Theme Park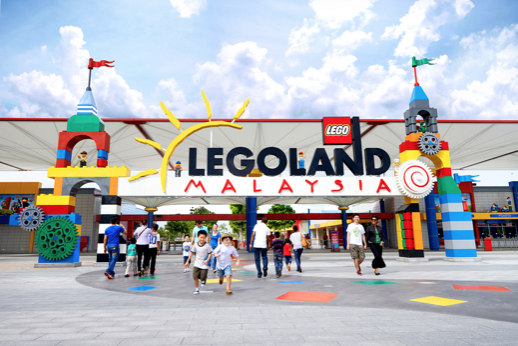 source: https://www.legoland.com.my/
Legoland Johor Bahru is the first in Asia and sixth in the world. Getting there from Singapore is surprisingly easy, just visit Easybook's website and you can find yourself comparing the pricing against different timing and operators. If you are travelling with children, this is a really great location to visit because it's an action-packed theme park that will keep them busy all day. 
Once you arrived at the theme park, the first thing that greets you is the Iconic Legoland Arch. The Arch sets the tone the moment you set your eyes on it. The theme park is partitioned into several themed sections, based on classic LEGO themes with the likes of LEGO Kingdoms, LEGO City, Miniland, Imagination and etc.

 Istana Besar
source: http://www.sgmytaxi.com/
The Istana Besar of the Grand Palace of Johor Sultanate was built in 1866 by the late Sultan Abu Bakar. Its most distinctive feature is its Anglo-Malay architecture, characterized by its dome of Malay design contrasted with its blue roof of Anglo influence. 
While the perfectly white piece of history still stands strong, it's now used for state functions only. Some photos of the palace however will definitely go down well in your album of vacation memories.
 Arulmigu Sri Rajakaliamman Glass Temple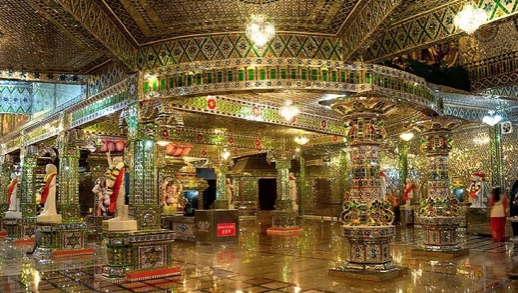 source: http://www.gojohor.my/
As the name suggest, Arulmigu Sri Rajakaliamman is the centrepiece of Hinduism, serving the very first glass temple in the world. This is probably one of the most beautiful pieces of architecture in South East Asia, especially stunning when it shines gracefully under the sunlight.
The temple was founded in 1922 and the recent makeover helped cover the temple with 300,000 multicoloured pieces of glass. The light from crystal chandeliers, which reflected on the glasses makes the entire temple, looks magnificent and beautiful. Although still operating as a religious temple, the temple allows tourists at certain time in a day. Just remember to take off your shoes upon entering the temple. 
 Angry Birds Theme Park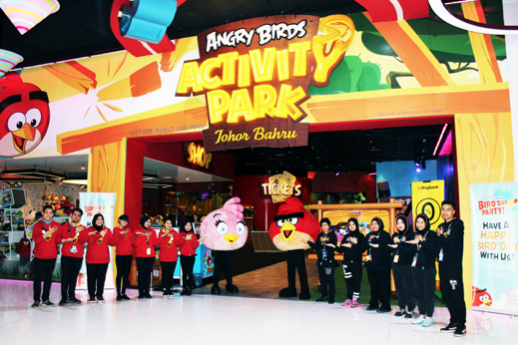 source: http://www.damansaraassets.com.my/
Located third floor of Komtar JBCC, this indoor theme park is strategically located the busy shopping district. The state of the art offers a wide array of fun games and attractions suitable for people from all walks of life and that includes children and adults. 
Angry Birds Activity Park is divided into 5 sections: Danger Zone, Utopia, Classic, South Beach and Angry Birds Shop. Each of the sections have their very own unique features, but one thing for sure, this theme park will surely keep you and your kids entertained.

 Johor Premium Outlets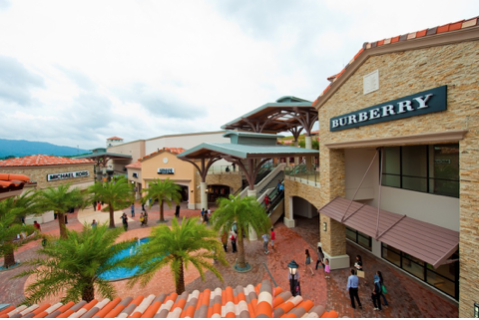 source: https://www.superadrianme.com
Johor premium outlets or JPO is simply a shopper's heaven with more upmarket products available but still at great discounted prices. There are top brands available in JPO that you might struggle to find elsewhere in Malaysia including Ralph Lauren, Burberry, Coach, New Balance Outlet and much more. If you pride yourself at doing a great job of shopping, you definitely need to visit the Johor Premium Outlets and check out all that it has to offer!

 Danga Bay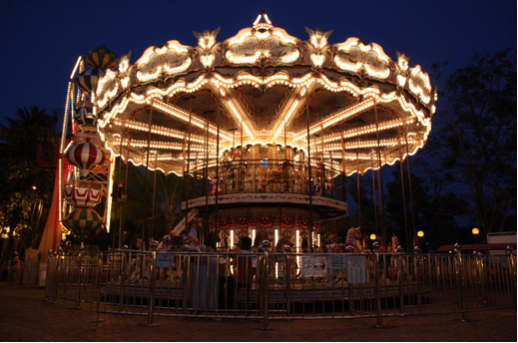 source: http://penyuglobal.blogspot.my/
Danga Bay is a waterfront community offering its visitors a wide array of activities, from amusement rides, fine restaurants, quirky bars and high end shopping complexes. The four major attractions this place can offer are Danga City Mall, Danga World Mini Theme Park, Tram Ride and Seafood Restaurants.

 Johor Zoo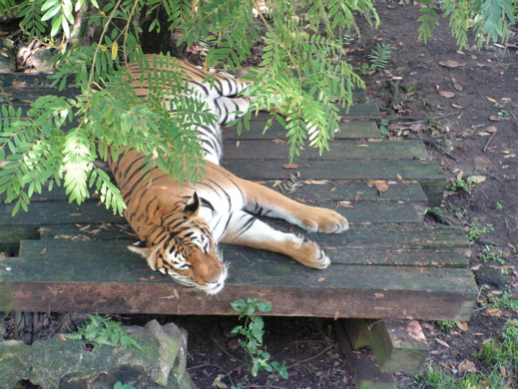 source: https://www.tripadvisor.com.my
Zoo of Johor is probably one of the first zoos in all of Asia, operating since 1928. Not as high end and well maintained as Singapore Zoo, but Johor Zoo does offer an interesting array of animals like lions, Sumatran tigers, sun bears , snakes, crocodiles and hippo.
The low entrance fee is definitely one of the reasons that will summon you to the zoo. If you find the zoo to be too generic for you folks, perhaps you can visit some other attractions that are just a stone throw away from the zoo. These include The Johor International Convention Centre, the Royal Museum, Endau Rompin National Park. 

There you have it, 7 options that will jam-pack your day well when you are travelling to Johor Bahru. Whether you want to soak up the fantastic culture that JB has to offer or you just want to have a good time, there is something for everyone in this interesting location. If you have more time to spend there maybe you can work your way through this list but if not, pick what appeals to you and have an amazing time.
---
Share this page: