Chee Wan San Temple
Buddhist Temple in KL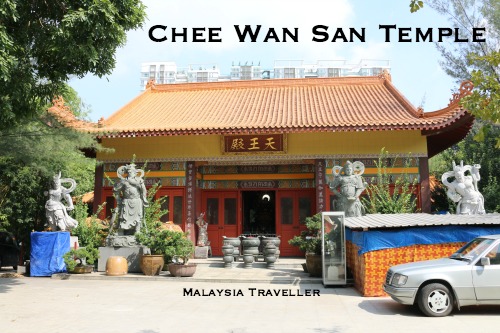 Chee Wan San Temple is a large Buddhist temple complex with a peaceful atmosphere just off Jalan Sungai Besi in the south of Kuala Lumpur. It was established in 1922.


It is difficult to spot from the main road and only a yellow sign board tells you of its presence. From the side road you pass under a yellow entrance gate and you can park in the compound.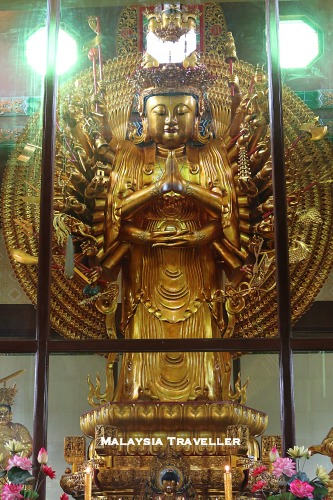 On one side of the compound is a flight of concrete steps leading up to a pavilion containing an impressively large golden Avalokitesvara statue with multiple arms, perhaps around 4 metres tall.
The main temple consists of two large halls, linked by covered walkways around a central courtyard with side buildings.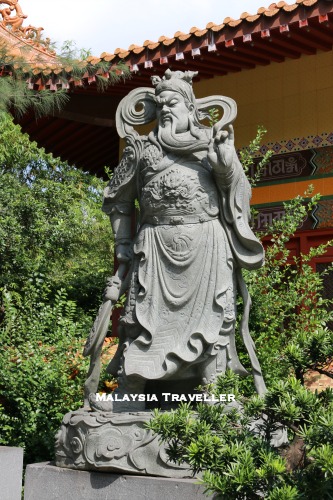 The entrance is flanked by four large stone guardian statues carved in fine detail.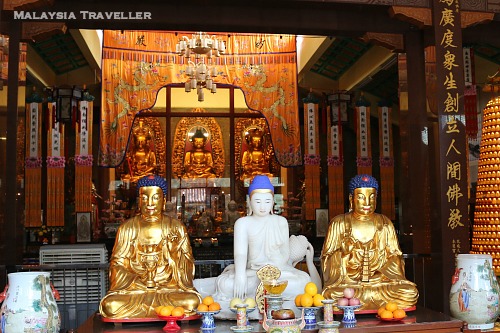 Inside the largest prayer hall are a number of statues including three gold Buddhas behind glass on the main altar.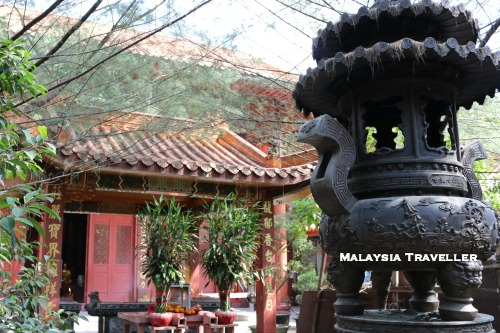 The central courtyard has a pleasant feel to it with an ornate bronze urn and tables for leaving candles, joss sticks, oranges, lucky bamboo and other offerings.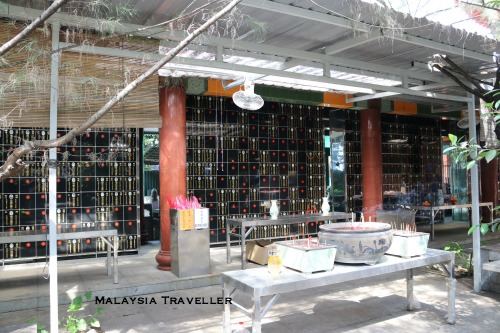 Off to one side is a black marble wall inscribed with the names of devotees.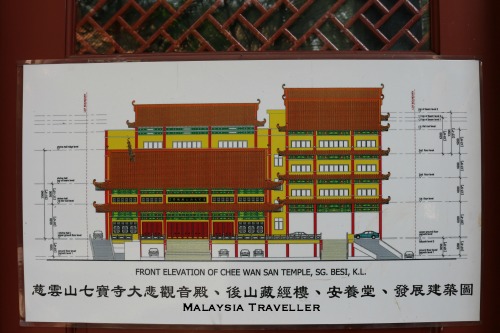 From a construction plan displayed at the temple it appears that major extension works are planned.

How to Get to Chee Wan San Temple
The exact location is marked on this interactive map:

GPS co-ordinates: 
3°04'51.6"N 101°41'56.3"E

3.080990, 101.698980
Address: 

Batu 6 1/2 Jalan Sungai Besi

Sungai Besi
57100 Kuala Lumpur
Tel: 03-7983 2162
Visitors are welcome 7.30 am - 5 pm.
Entrance to the temple is free.
Donations are welcome.
Vegetarian food is served here on the 1st and 15th days of each lunar month and is said to be delicious.
---
Share this page: