Centipede Temple
Centipede Temple is the nickname given to Then Tze Temple which is located along Jalan Temiang in the northern part of Seremban.
The temple, also known as Then Tze Khoon, sits on a ridge at the top of Wu Gong Hill (Bukit Jung) about 127 metres above sea level. From its vantage point overlooking green and pleasant countryside, the temple enjoys the breeze from both sides of the hill.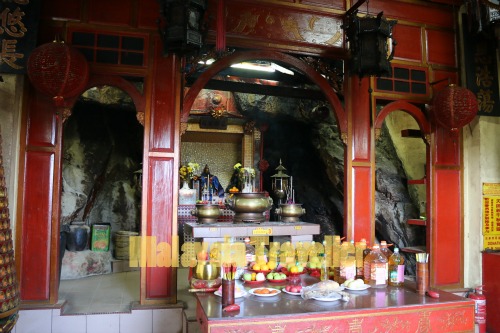 Main Features of the Temple
The temple is over 140 years old and its beauty and fame attract visitors from all over Malaysia and beyond. Devotees have to climb 264 steps to reach the temple.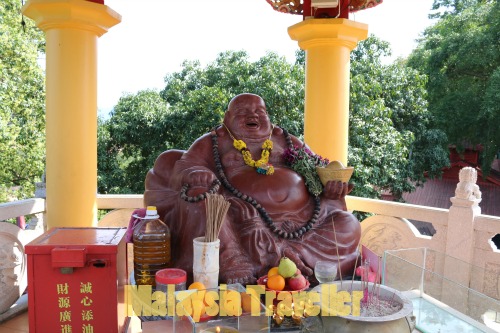 There is a three storey pagoda with a laughing Buddha statue on the top floor. Although Then Sze is a Taoist temple, it does contain Buddhist images as well, in common with many Chinese temples in Malaysia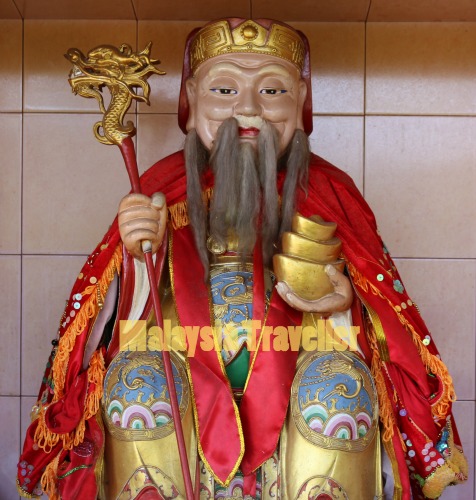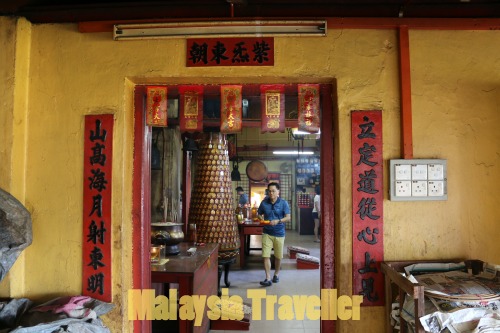 The main Then Sze Holy temple is built into the rock face and contains a drum, a Qing Dynasty bell, an ornate door, antique lanterns and ceiling hangings. Other shrines outside are called the Purple Cane Gazebo and the Datuk Altar. 
Legend of the Centipede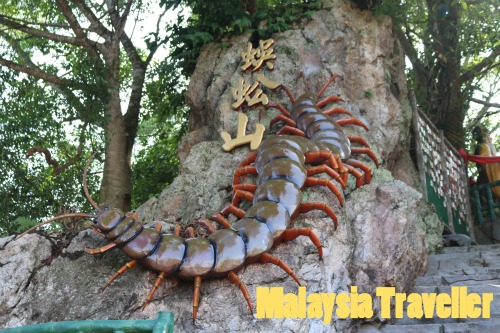 Legend relates that there was once a young man who left home to seek fame and fortune. He achieved his dreams but when he returned home he did not show gratitude and filial piety to his mother. God was angry and punished the young man by turning him into a 'rock ship' that could never sail and located it at Bukit Jung. After that a centipede was always seen beside the rock and people speculated that this centipede was the reincarnation of the young man's mother. Today, visitors to the temple hope to find a centipede here as it is believed this will bring good luck and prosperity.
A giant stone centipede has been erected at the site to mark the spot.
The God of Marriage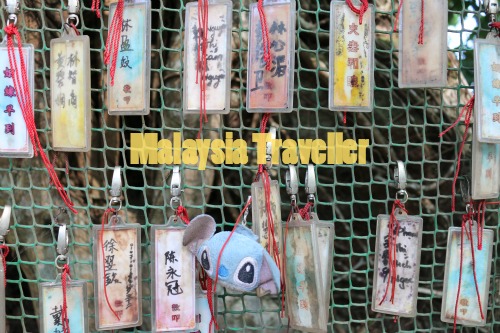 Besides the centipede, another attraction at the temple is the God of Marriage statue, referred to as Yue Lao. Couples seeking a happy marriage hook lockets with red string attached to a fence alongside the statue with the wish that this will bring a long and happy union.
Other Attractions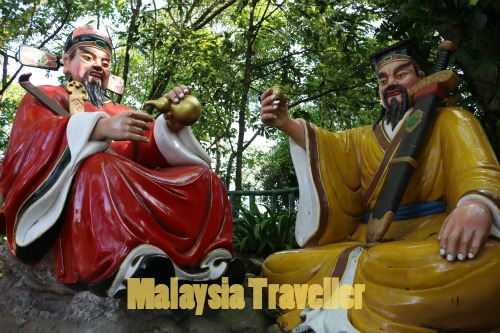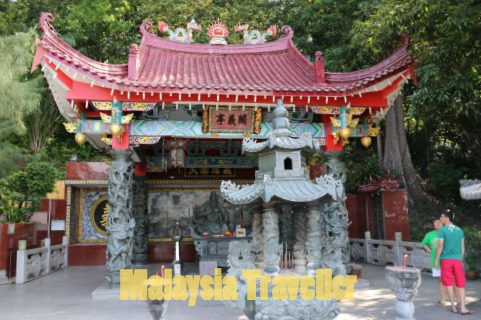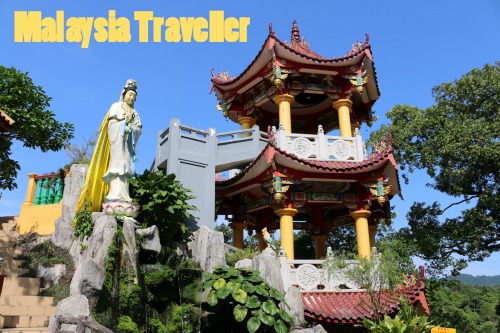 There are a number of statues of deities including the Eight Immortals seated on rocks amid the trees. There is a lucky tortoise pool and a koi pond overlooked by a statue of Guan Yin. There is also a pavilion dedicated to Guan Di and a golden toad statue with a coin in its mouth, believed to protect wealth and guard against bad luck.
There is a refreshment shop and a stall selling religious trinkets.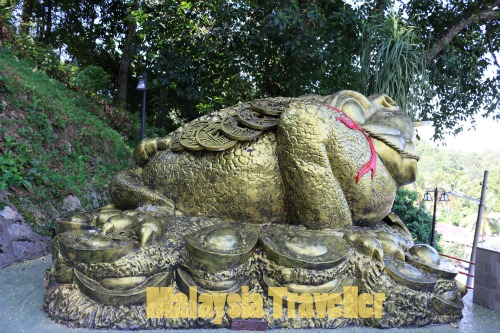 How to Get to Centipede Temple
I have marked the exact location on the map on my Top Negeri Sembilan Attractions page.
There is a free car park for temple goers at the corner of Jalan Temiang and Jalan Bukit Temiang 1.
The official address of the Centipede Temple is:
Persatuan Penganut Dewa Then Sze
Bukit Jung
Jalan Temiang
70200 Seremban
Negeri Sembilan Darul Khusus
(PO Box 198, 70200 Seremban, NSDK)
Tel: 06-767 6873
Fax: 06-761 2296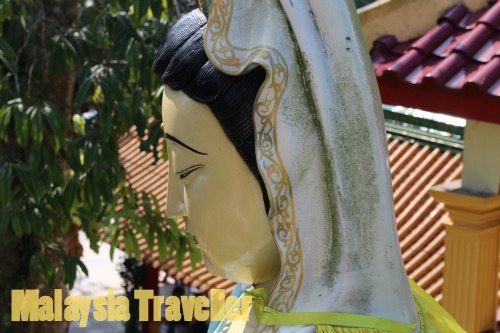 ---
Share this page: