Bukit Tinggi
Berjaya Hills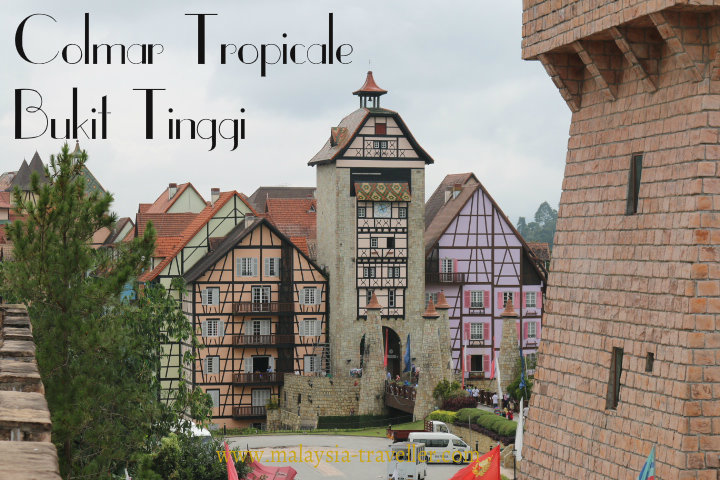 Bukit Tinggi, or Berjaya Hills as its developer prefers it to be known, is Malaysia's newest hill resort having opened for business in 2000.
It is as if someone has picked up a picturesque, medieval French village and dropped it deep in Malaysia's jungle-clad hills. The resort covers a wide area at an altitude ranging between 800 and 1,000 meters and is located about an hour's drive from Kuala Lumpur.
The developers, Berjaya Hotels & Resorts deserve credit for creating a tourist attraction out of nothing.
Colmar Tropicale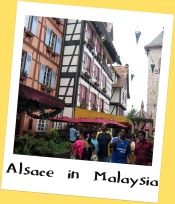 Bukit Tinggi's centrepiece is the Colmar Tropicale Resort, a French-themed hotel inspired by the real-life town of Colmar in Alsace, France, considered to be the capital of Alsatian wine.
There are no vineyards here but there is plenty of greenery in the surrounding hills.
Attention has been paid to detail in an attempt to recreate something of the ambience of the original. I am not sure they fully succeed but it certainly makes a change from the usual tropical resort.
The Colmar Tropicale hotel has 248 rooms and a range of French-themed food and beverage outlets.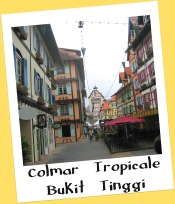 The resort offers a pool, spa, bowling, archery, tennis and more.
At weekends there is a flea market although on my visit there were only a few stalls open.
Attached to the resort is an 18 hole golf course, ranked in the top 20 in Malaysia, and an equestrian centre where visitors can enjoy a range of horse riding activities.
There is also a rabbit park where kids can play with rabbits running freely in an enclosure.
Japanese Village
Interesting as Colmar Tropicale is, personally I preferred the Japanese Village located further up the hill.
The Japanese Village, which is also operated by Berjaya Hotels & Resorts, features an exquisite Japanese garden, complete with carp-filled streams and authentic Japanese landscaping techniques and materials.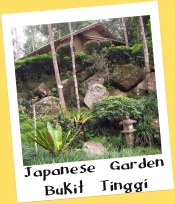 In the grounds of this garden is a beautiful traditional Japanese cottage known as the Ume Tatami suite which can be rented out. I saw a rate of a whopping RM3,800 per night but as it can sleep up to 10 people I suppose the rate is not bad and for this quality of traditional Japanese accommodation.
Here you can also find the Tatami Spa where you can enjoy a selection of Japanese style spa treatments in a tranquil setting.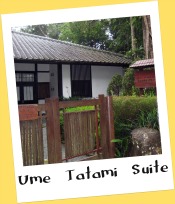 The garden also contains a Japanese Tea House where you can witness the traditional tea ceremony and a souvenir shop with kimono rental for photo souvenirs.
A short distance away is the Ryo Zen Tei Restaurant serving the usual Japanese favourites. After your meal you can stroll around the Botanical Garden which includes a short jungle walk. The garden was swirling with thick mist during our visit which made it feel like a steam room, only with lower temperatures.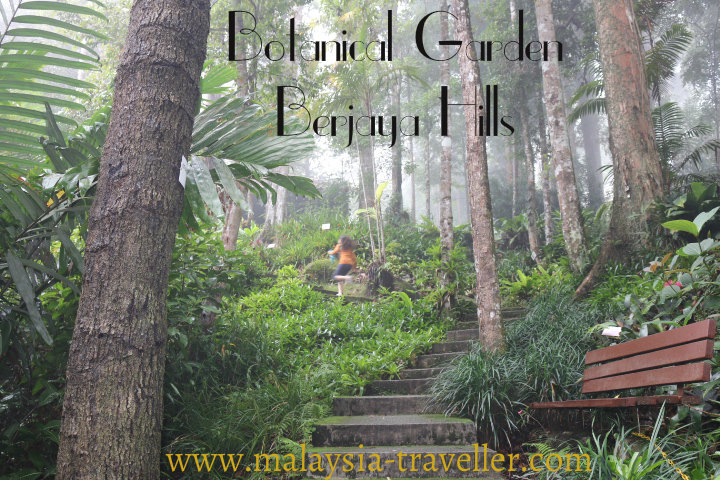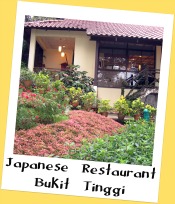 Verdict on Bukit Tinggi
I would certainly recommend Bukit Tinggi for a day trip or possibly an overnight stay. Most people would probably not want to stay longer than 1 or 2 nights unless they are keen golfers, horse riders, or honeymooners. But on the other hand you could base yourself here while you visit other attractions in the vicinity such as Kuala Gandah Elephant Sanctuary.
Colmar Tropicale looks like quite a smart hotel and I expect it might be possible to get competitive room rates especially on weekdays. Take a look at Agoda's website for discounted rates and to check on availability.
---
Share this page: