Best Retirement Places In Malaysia

Five Best Retirement Places In Malaysia For Expats
Where is the best place to live in Malaysia for retirees? Read on to find my Five Best Retirement Places In Malaysia.
If you have decided to take advantage of the Malaysia My Second Home programme you will need to consider where best to live. It is not an easy decision because there are a number of attractive alternatives so let me help you make up your mind.
The list of retirement places I have shortlisted is Klang Valley (the greater Kuala Lumpur area), Penang Island, Kota Kinabalu, Kuching, Johor Bahru (JB), Melaka, Ipoh and Langkawi. Other possibilities include Taiping, Kuantan, Port Dickson, Labuan and Cameron Highlands. How to choose between them?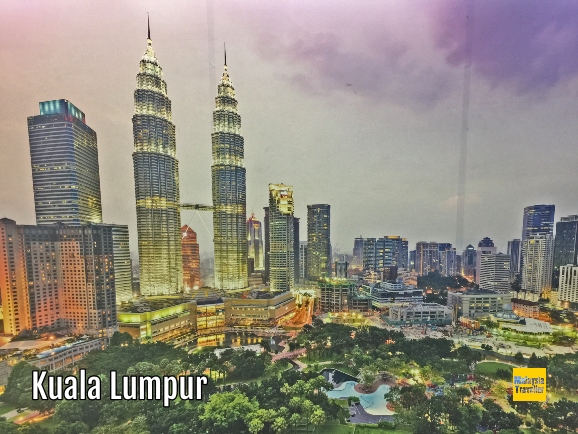 Kuala Lumpur is a modern sophisticated city with every amenity you need for a happy retirement but it is spread out and traffic can be a pain.
First you need to consider which of these factors is important to you:
an expat community
leisure activities, beaches, golf, hiking etc.
proximity to international airport
hospitals/medical facilities
nearby attractions/ places to visit
schools/universities (if you still have children in education)
shopping / dining / nightlife
traffic
availability and cost of accommodation
cost of living
safety
Let's go through each factor in turn.
Expat Community
This article is aimed mainly at western expats who make up a relatively small percentage of the total foreign community in Malaysia. Here is a breakdown of approved MM2H participants for the years 2002-2018.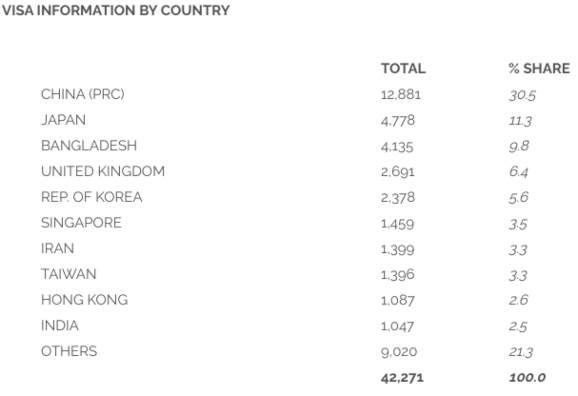 Because Malaysians are friendly and approachable and speak good English it is easy to settle in without the support of other expats. Indeed a recent survey of 200 MM2H participants showed that only 9% mixed mostly with other expats.
The same survey found that 40% of respondents lived in the Klang Valley, 32% in Penang and smaller populations in Langkawi, Johor and Melaka. 7% lived in Sabah and Sarawak.
If being part of a large expat community is important to you the best places are KL and Penang.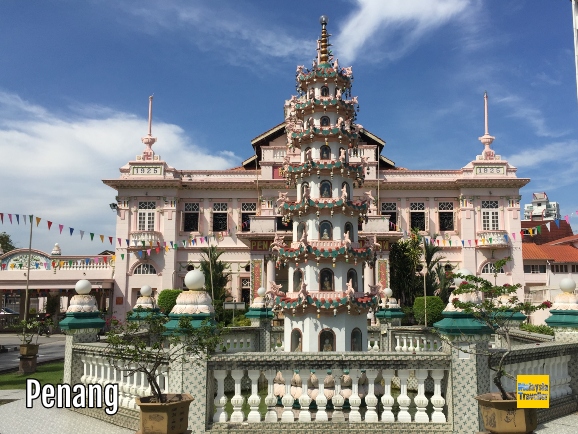 Penang is Malaysia in miniature and has it all. Quality hospitals and schools, large expat community, foodie paradise, great shopping, beaches, National Park, a hill station, nightlife and relatively low crime.
Leisure Activities
If you like golf you will be spoilt for choice in Malaysia with around 175 excellent courses all over the country. Of the 25 nominees for Malaysia's Best Golf Course 2020, 12 were in the Klang Valley and 5 in Johor, 2 in Sabah and 2 in Perak. 
As for beaches, my own review of the top 10 beaches in Malaysia shows that the best beaches tend to be on islands or in remote locations which are better for short visits rather than living full time. Langkawi scores highest for beaches. Penang's beaches, while not the best, are handy for retirees on the island. Port Dickson also scores on this criterion. Kota Kinabalu, JB, Kuantan and Taiping have beaches within striking distance.  
Hiking is another popular activity for retirees. Wherever you live in Malaysia you will find hills and jungles nearby. Penang has its own national park and has Penang Hill so scores high. But even KL has many hiking trails on the edges of the city.

Ipoh has great food, friendly people, shopping malls, and lots of nearby attractions.
Proximity to International Airport
The ranking of Malaysian airports by number of passengers is KLIA top, followed by KK, Penang, Kuching, Senai (JB) and Langkawi. 
KL is obviously the top scorer under this category with dozens of international, regional and domestic flights from its two major airports.
KK airport has flights to Thailand, China, Macau, Singapore, Taiwan, Korea, Philippines, Brunei and domestic.
Penang has flights to China, Indonesia, Singapore, Taiwan, Saudi Arabia (seasonal), Thailand, Qatar and domestic destinations.
JB has flights to Indonesia, Thailand, Vietnam, Macau, Korea, China, and domestic. JB is also close to Singapore's fantastic airport although getting across the border can add to your travel time.
Langkawi Airport has international flights to Singapore, Qatar, Guangzhou, UK (seasonal) and domestic flights.
Kuching has flights to Indonesia, Singapore, Brunei, domestic
There is talk of expanding Melaka's small airport but it is less than two hours drive from KLIA so not a problem.
Labuan's airport is domestic only so a stopover in KK, Brunei or KL would be required for international journeys.
Ipoh Airport only has flights to JB, Singapore and Langkawi. It is over 3 hours drive from KLIA.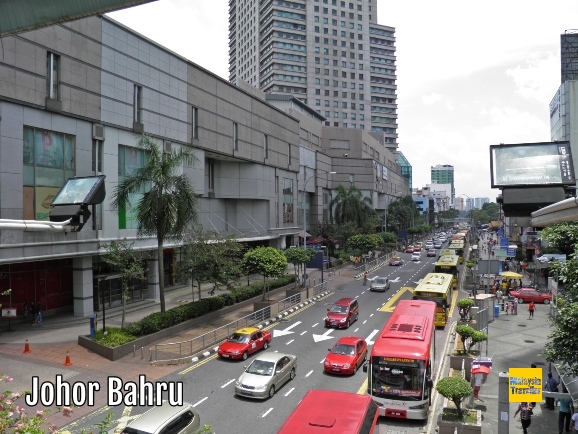 Johor Bahru is a vibrant city with 21 shopping malls, quality healthcare and educational facilities. Close proximity to Singapore is a bonus.
Hospitals & Medical Facilities
Since MM2H retirees are mostly over 50 and intend to stay in Malaysia long term we need to think about healthcare. Fortunately Malaysia ranks highly.
With a score of 95 out of 100, Malaysia ranks 1st in the Health Care category of the International Living Annual Global Retirement Index 2019 describing Malaysia's medical care as world class with a modern and sophisticated infrastructure.
According to Lyfboat's list of the 12 best hospitals in Malaysia, 8 are in Klang Valley and one each in Melaka, KK, JB and Penang .

Melaka is the most historic city on our list and has plenty of things to do. Unique culture and cuisine, good shopping, and less than 2 hours from KLIA airport.
Attractions, Things to Do, Places To Visit
If you browse though this website you will see that I have reviewed hundreds of attractions all over Malaysia. In my opinion the best places under this heading are Penang, KL and Melaka. Of course, KK, Kuching, JB, Ipoh and Taiping also have a lot going for them.

Kota Kinabalu is the gateway to Sabah with mighty Mt. Kinabalu National Park and gorgeous beaches and islands. The city itself has grown rapidly and has all the facilities you need.
Schools and Universities
If have no children or they are all grown up you can skip this section. However if you have children of school or university age with you in Malaysia and would like to have them educated locally this will be a key consideration.  Malaysia Tatler lists eleven of the best international schools for primary and secondary education in Malaysia of which eight are in Klang Valley, two in Johor and one in Negeri Sembilan. Penang, Kota Kinabalu, Kuching and Ipoh also have international schools offering UK or IB curriculum. If you want Australian, French, German, Japanese or Korean education for your children these are mostly confined to Kuala Lumpur.
As for universities, this website lists 70 unis in Malaysia of which 37 are in KL/Klang Valley/Selangor area. Johor has 5 and Penang 3. Every state has at least one university but quality varies.

Kuching is the real Borneo and is worth considering. Sarawak has its own variation of the MM2H scheme.
Shopping / Dining / Nightlife
Malaysia is a shopping paradise. If we count the number of shopping malls as a measure (excluding stand-alone hypermarkets):
KL has 54 shopping malls and elsewhere in Klang Valley has another 82
Kuching 29
Penang Island 22
JB 21
Melaka 13
Kota Kinabalu 12
Ipoh 8
Kuantan 6
Langkawi 3 
Labuan 1
Port Dickson 1
Cameron Highlands 1
When it comes to dining, Malaysia is another paradise with great restaurants, food courts and street food all over the country. All of those shopping malls mentioned above each have dozens of food outlets so there is no shortage of choice. There is a lot of rivalry about choosing the best places in Malaysia for food but I would suggest that the five most consistently rated cities are :
Penang 
Melaka
Ipoh
Kuching
Kuala Lumpur.
Nightlife

We are talking about the Best Retirement Places In Malaysia and people of retirement age may not be so interested in nightlife. But if you are still young at heart the cities with nightlife hotspots are:
KL

Penang

Ipoh

JB

Kota Kinabalu
Duty-free Labuan could be a possible retirement destination if you like the quiet life. You're sure to get a friendly welcome.
Traffic
Unless you like spending time in traffic jams you might want to consider the congestion levels before deciding on where to live in Malaysia. Kuala Lumpur was ranked the 77th worst city in the world for traffic congestion in 2020. It is certainly the worst place in Malaysia. Penang, JB, KK and Ipoh can also suffer from jams at peak times but you get used to it.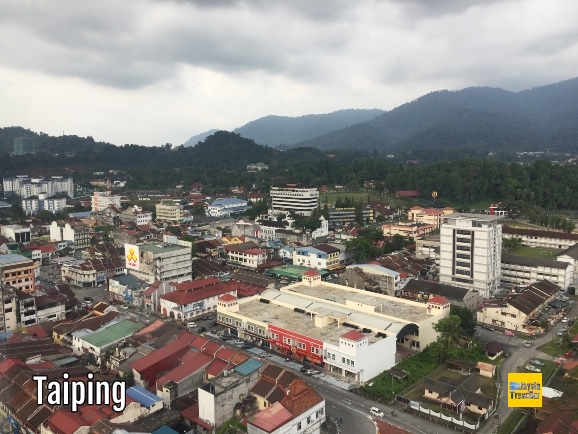 Taiping has no traffic woes, all the amenities you need, a good quality of life, lots of historical sites and Bukit Larut.
Accommodation
The good news is that it is currently a buyers' market in Malaysia due to a sluggish economy and an oversupply particularly at the top-end. Here is a breakdown of average house prices in 2019:
Kuala Lumpur: RM 780,564
Selangor: RM 480,863
Sabah: RM 458,774
Sarawak: RM 440,645
Penang: RM 437,632
Melaka: RM 200,000
I would recommend renting, at least initially, since there is plenty of availability and prices are not set to increase anytime soon.
Cost of Living
The Numbeo website has an excellent database of cost of living statistics for various cities in Malaysia, ranking Petaling Jaya as the most expensive, followed by JB, KL, KK and Penang. Obviously the accommodation prices mentioned above are a major factor in total cost of living.

Safety
Malaysia is generally a safe place when it comes to crime (driving is much more dangerous) but there are regional variations in perceptions of crime and safety rates. The Numbeo website provides crime statistics and safety ratings. The safest place on our list of Best Retirement Places In Malaysia is Langkawi with a safety score of 70. Other scores are as follows:
Langkawi 70
Penang 62
Kuantan 60
Taiping 55
Melaka 53
Kuching 52
Kota Kinabalu 45
Johor Bahru 44
Ipoh 38
Kuala Lumpur 35
Langkawi is an idyllic tropical island with lots to do apart from just the beach. Duty free alcohol. Not so good on schools and hospitals and accommodation is in short supply.
So Where are the Best Retirement Places In Malaysia?
As mentioned earlier, not all the criteria covered here may be relevant to you so you will need to make your own assessment based on what is important for you. But if you want my opinion, taking into account all the factors listed above, my Top 5 Best Retirement Places In Malaysia For Expats are:
Penang
Kuala Lumpur
Kota Kinabalu
Melaka
Johor Bahru
But if you just want to sit on the beach, Langkawi is the place for you.

---
Best Retirement Places In Malaysia
Share this page: