Selangor Turf Club Riding School

Selangor Turf Club Riding School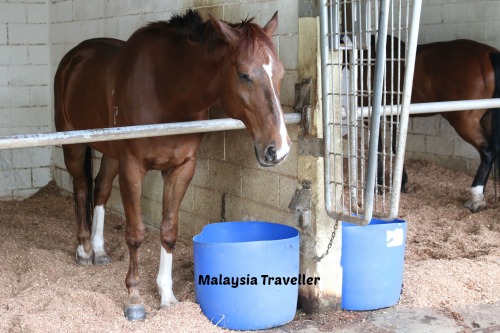 Selangor Turf Club Riding School, or STC Equestrian and Sports Centre, claims to be the most complete equestrian centre in Malaysia and maintains international training standards.
The riding school occupies a quiet corner of the Selangor Turf Club racecourse complex, Malaysia's leading horse racing venue on a 256 acre site in Sungai Besi which opened in 1993 with a state-of-the-art racetrack and grandstand.
Whether you are a complete beginner, a recreational rider or a competitor, you can find structured lessons to suit, provided by qualified professional instructors.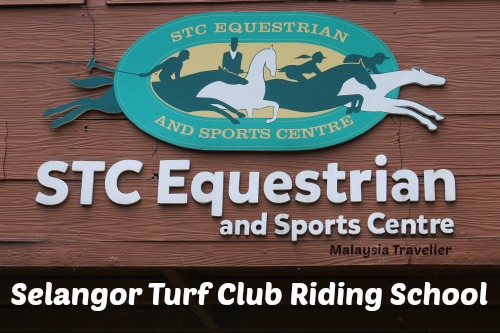 Services Include:
Private, semi-private or group lessons.
Horse riding and harness driving courses.
Professional career coaching courses.
Therapeutic riding sessions for the disabled (recognised centre for Riding for the Disabled Association of Malaysia).
Pony Parties for children (includes pony rides and carriage rides).
Rental of carriages for weddings and other special events.
Horse management courses.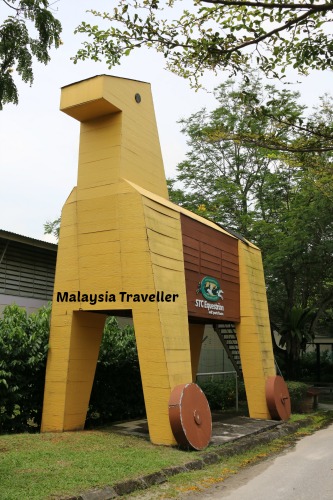 Packages & Prices
(correct as at April 2017)
Beginner Package - Private

8 private lessons of 45 minutes each.


RM 550 weekdays

RM 600 weekends


Semi-Private (2-3 riders) 

8 sessions of 45 minutes each.


RM 520 weekdays

RM 580 weekends


Group Lessons (4 - 10 riders)

8 sessions of 45 minutes each. 


RM 480 weekdays

RM 530 weekends


Advanced Training - Private

8 sessions of 40 minutes each with senior coach or dressage specialist.

RM 700 weekdays

RM 800 weekends


Pony Ride for kids & adults

8 rides of 15 minutes each


RM 200 weekdays

RM 240 weekends


Horse Rental

with accredited instructor (MEM/EA/BHS/FEI) or competition

RM 75 per hour


O Level Horse Management Course

includes MEM registration & assessment


RM 600


Carriage Driving Lessons

4 sessions of 1 hour including harnessing


RM 380 weekdays

RM 450 weekends

Additional Fees
(not applicable for Pony Ride Sessions)
Registration Fee

(once only for life)


RM 350 per person

RM 600 per family


Bi-Annual Subscription 

(payable 1 Jan & 1 Jul)


RM 50 per person

RM 100 per family


Compulsory Insurance 


RM 40 per person per year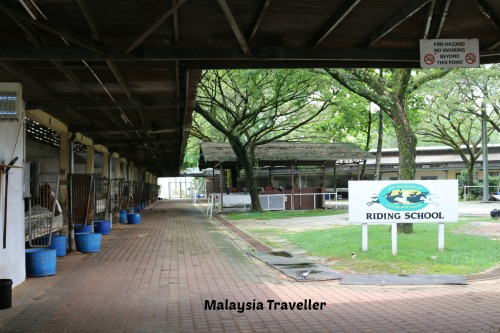 Age & Weight Restrictions
Minimum age (for pony rides): 2 years.
Maximum weight of rider: 80KG.
Attire
Riders must wear long pants and sneakers/boots.
Helmets are provided at no additional cost.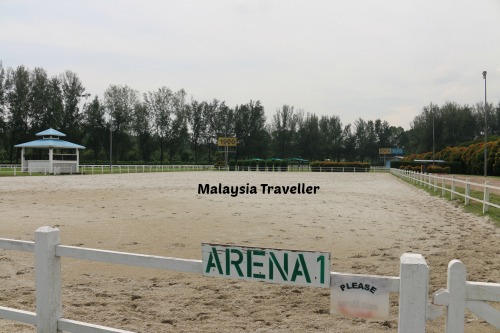 Opening Hours
Tuesday - Friday: 7.15am, 8.15am, 9.15am, 10.15am, 4pm, 5pm and 6pm.
Sat, Sun & Public Holidays: 7.15am, 8.15am, 9.15am and 10.15am. (morning sessions only).

Mondays Closed (horses' day off).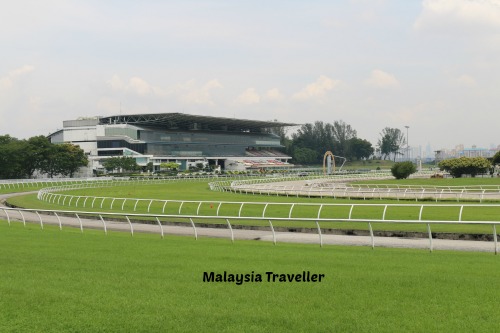 How to Get to Selangor Turf Club Riding School
I have marked the exact location of Selangor Turf Club Riding School on this map:

GPS Co-ordinates:
3°02'33.7"N 101°42'50.5"E

3.042690, 101.714040
Address:
Jalan Kuda Emas, Selangor Turf Club, 43300 Seri Kembangan, Selangor, Malaysia
Contact:
For enquiries and bookings:

Tel: 03-90583888 ext 346

Turusina Harun (Asst. Administrator)
Edric Lee (Equestrian Manager)
email: equestrian@selangorturfclub.com
You can find more details on their official website.
Nearby
---
Selangor Turf Club Riding School
Share this page: