Perak Kwan Yin Tong
Cave Temple in Ipoh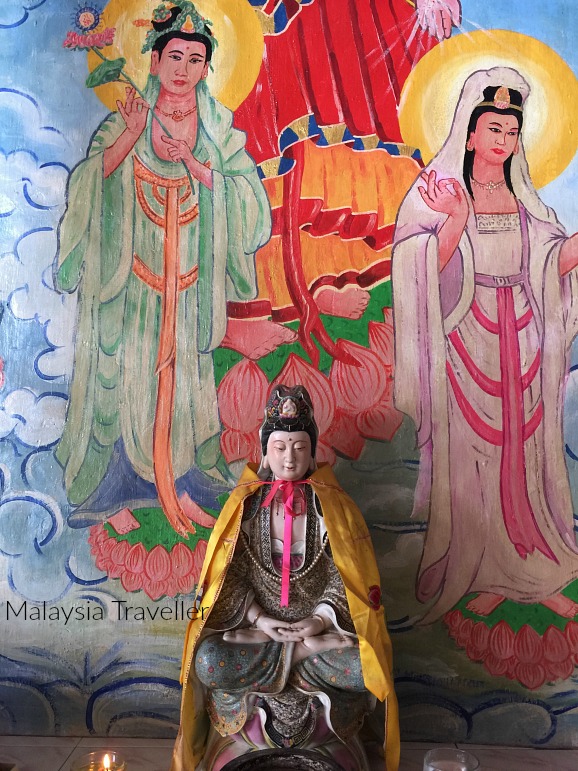 Perak Kwan Yin Tong (also known as Tokong Kwan Yin Tong or Kwan Yin Tong Temple) is a cave temple located at the foot of Gunung Rapat on Jalan Gopeng, Ipoh.
Gunung Rapat is an impressive limestone karst tower which contains a number of other nearby cave temples such as Sam Poh Tong, Nam Thean Tong, Ling Sen Tong and Kek Lok Tong.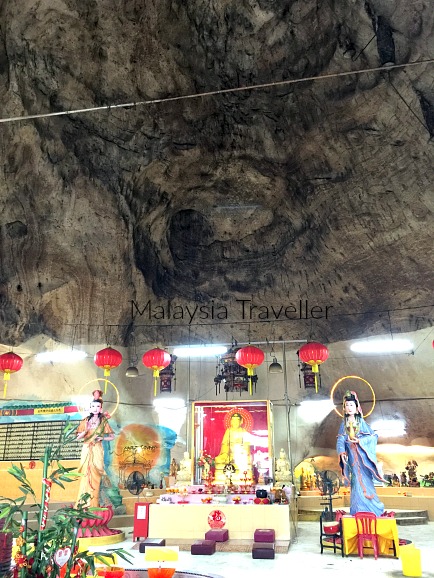 The cave at Kwan Yin Tong extends for about 20 metres under the cliff. The floor of the cave has been paved over with marble tiles and the lower sections of the walls have been smoothed off and whitewashed. The upper walls and roof have been left in their original natural cave state.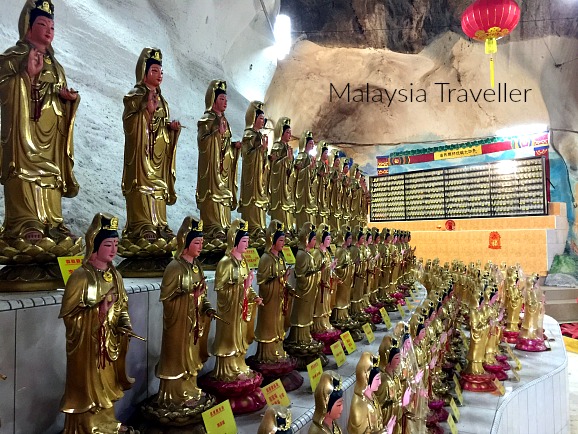 The temple is Buddhist and dedicated to the Bodhisattva Guanyin commonly known as the Goddess of Mercy. Numerous statues of Guan Yin, both large and small line the walls of the cave temple, together with colourful murals.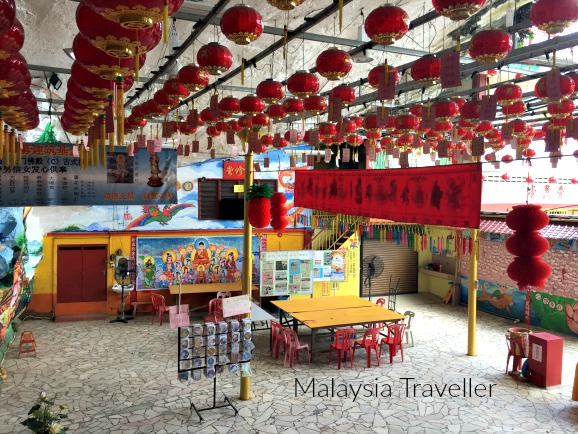 There are stalls selling Guan Yin statues, incense and other temple paraphernalia.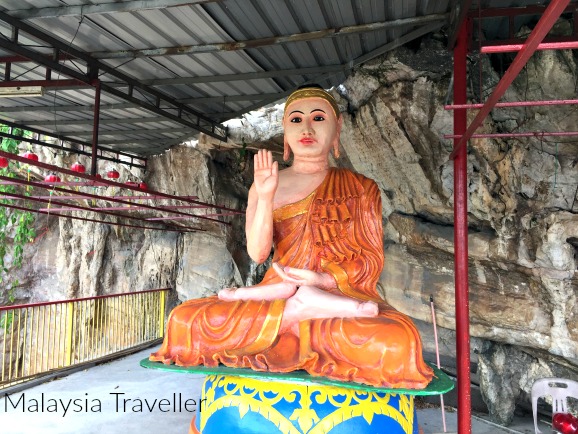 Stairs off to the side of the temple lead to a higher level with a Buddha in seated position.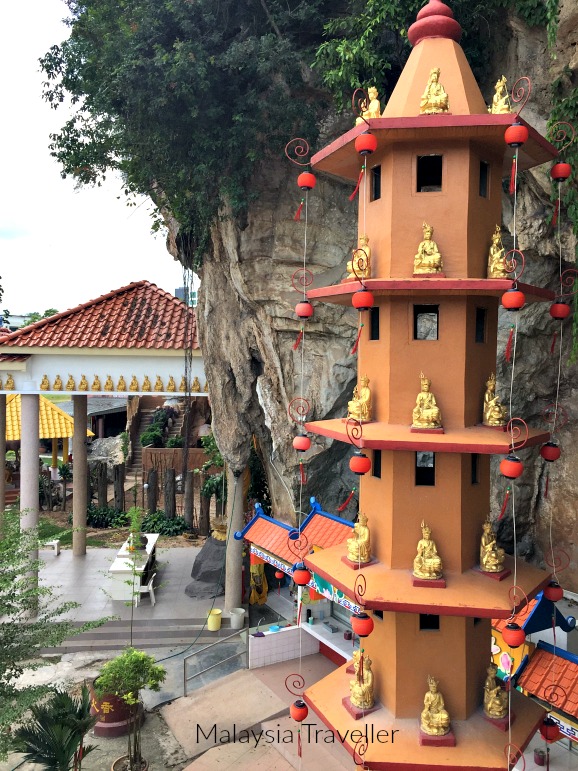 A terracotta pagoda stands outside the cave.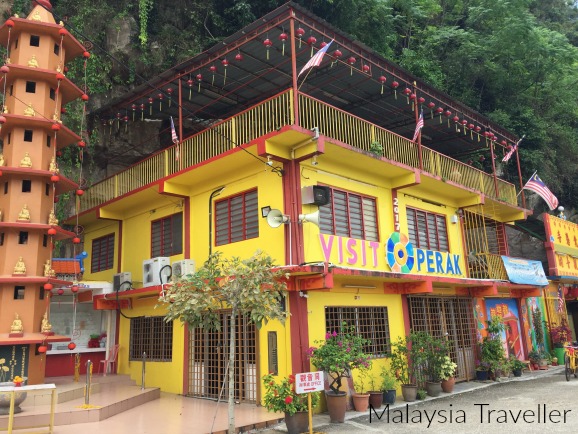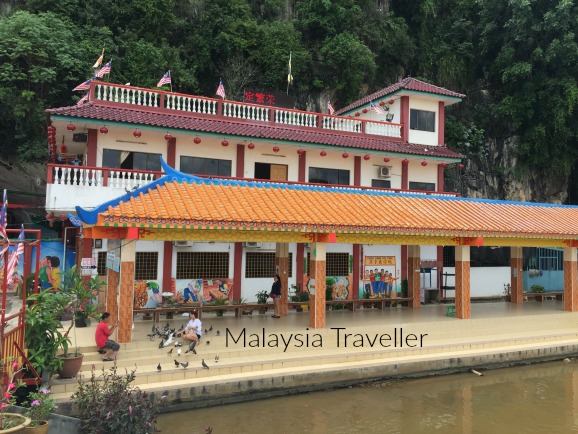 Some of the brightly painted office and administrative buildings.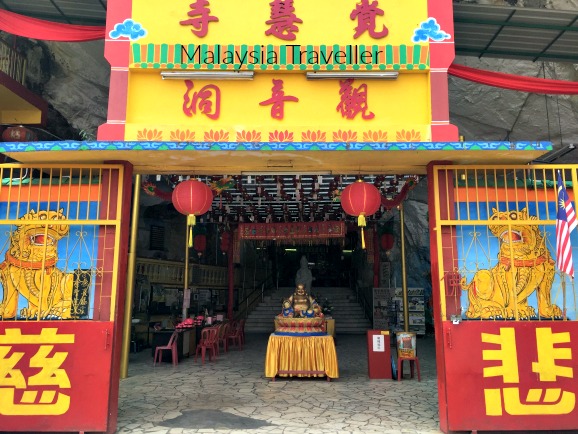 They are currently raising funds to give the temple a major facelift so the temple might look completely different in a few years time.
You can read more on their website (in Chinese).

 How to Get to Perak Kwan Yin Tong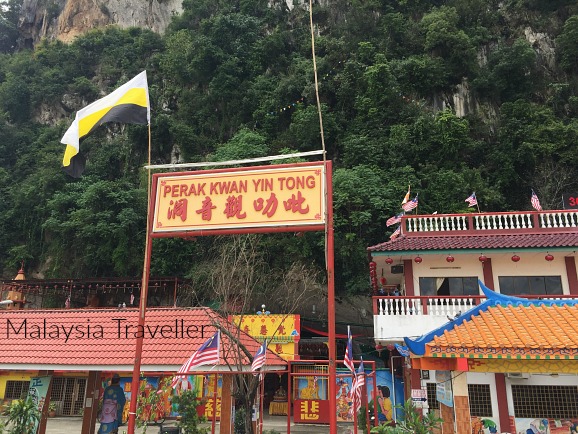 It is very easy to find. I have marked the exact location on this map:

GPS Co-ordinates (of parking area): 
4°33'30.5"N 101°06'48.3"E
4.558480, 101.113420
Address:
Lot 21606, Batu 41/2, Jalan Gopeng, 31350, Ipoh, Perak, Malaysia
Tel: 05 311 2451
Admission Charge 
Entrance is free. Donations are welcome.

 Nearby
Other nearby cave temples include:
And you should not miss the spectacular mirror lake:

---
Share this page: