Penang Island Jazz Festival

12th Penang Island Jazz Festival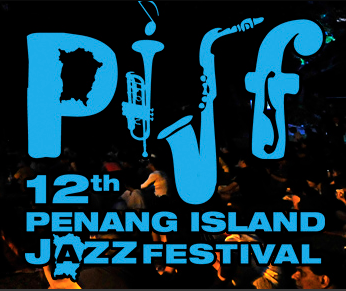 The island of Penang comes alive with music at the 12th edition of the Penang Island Jazz Festival from 3 to 6 December 2015.
Held annually on the beautiful island of Penang every first weekend of December, the festival has through the years seen many local and foreign acts from USA, UK, Australia, South Korea, Japan, Indonesia, Germany, Norway, Netherlands, Sweden, Brazil, Hungary, China, Taiwan and Vietnam performing on its "Jazz By The Beach Stage".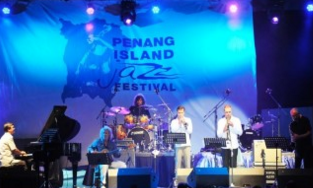 The Penang Island Jazz festival has grown through the years and established itself to be one of the more highly anticipated and important music festivals within the region and attracts a regional audience.
Apart from the outdoor main 'jazz by the beach' stage featuring local and international performers, the festival also has a number of other supporting musical activities namely workshops conducted by participating artists, The Island Music Forums comprising of local and international panel members on a number of informative topics revolving around the theme of "Going Beyond", a Jazz Gallery which hosts Photograph and Poster Exhibitions from the festival's extensive collection, The Creative Malaysia Fringe programme that focuses on local Malaysian acts, the unique Sunrise @ Tropical Spice Garden which starts at 7.00am on Saturday morning, the After Hours Jazz Jam held after the main stage performances that goes on till the wee hours of the morning and more!
The main stage performances run on 5th and 6th December and will feature the Makiko Hirabayashi Trio feat.Marilyn Mazur & Klava Hovman, Cabo Cuba Jazz, Tobias Preisig Quartet, Andreya Triana, Dos Orientales, Angelika Niescier Now Trio, Near East Quartet, Anne Paceo Yokai, Derek Brown. Nina & The Butterfly Fish and the Penang Philharmonic Big Band.
Contact details for the organisers:
Capricorn Connection
Mr. Paul Augustin
Tel: +6 012 – 296 7800 
Ms. Chin CY
Tel: +6 012 – 356 5544
Email at info@penangjazz.com
For lots more information please see the official website.
Dates
3 to 6 December 2015
Main Stage Performances take place on Saturday 5th December 2015 from 6.30pm onwards and on Sunday 6th December 2015 from 7pm onwards.
Ticket Price
Tickets are available through Ticketpro Malaysia.
Prices are RM 85 per night.
Venue of Penang Island Jazz Festival
The Bayview Beach Resort Gardens, Batu Ferringhi, Penang.
Accommodation
Need somewhere to stay nearby? Click on the Agoda ad below for a selection of nearby hotels at discounted prices.
---
Penang Island Jazz Festival
Share this page: