MIATE 2015
Malaysia International Agrotourism Exhibition
27-29 November 2015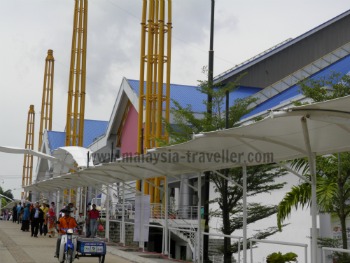 Anyone with an interest in agrotourism should not miss MIATE 2015, the Malaysia International Agrotourism Exhibition to be held between 27 to 29 November 2015.
It aims to boost agrotourism as an economic activity and to promote agrotourism destinations. Fun activities such as vehicle parades, food stalls, traditional Malaysian games, sports activities, mini petting zoo, children's events, fireworks and more are scheduled to attract foreign and local visitors as part of Tourism Malaysia's Year of Festivals. The theme of this year's event is Malaysian Tropical Fruits.
In many ways this event appears similar to MAHA (Malaysia Agriculture, Horticulture & Agrotourism) which is held biennially at the same venue. However MIATE is a smaller event and focussed purely on agrotourism. It is primarily aimed at industry players and trade exhibitors but the general public are welcome to attend and may be interested particularly in visiting the booths of destination operators such as farms, homestays, spa and health resorts and seeing what packages are on offer. I shall certainly be going along.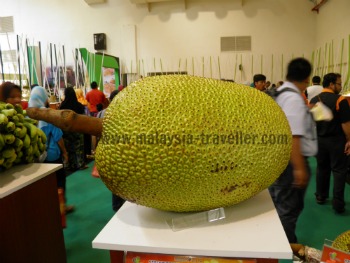 Opening Hours
27 November 2015 (Friday)
4.00pm – 10.00pm
28 November 2015 (Saturday)
10.00am – 12 midnight
Street Food opens at 8.00am for breakfast
29 November 2015 (Sunday)
10.00am – 10.00pm
Street Food opens at 8.00am for breakfast
Ticket Price
Admission is FREE.
Location of MIATE 2015
The event is held at MAEPS (Malaysia Agro Exposition Park Serdang), Selangor which is located just to the north of Putrajaya and is accessed via the E26 Expressway. 
Contact details for the organisers, SAGE Communication & Services Sdn Bhd are as follows:
     Sales & Marketing Hotline :
+603 6203 6603 / +6012 278 7936
General Line :+603 7732 7826
Fax: +603 7733 7826
Email: sales@miateexpo.com
Website: www.miateexpo.com
---
Share this page: