Istana Budaya


Kuala Lumpur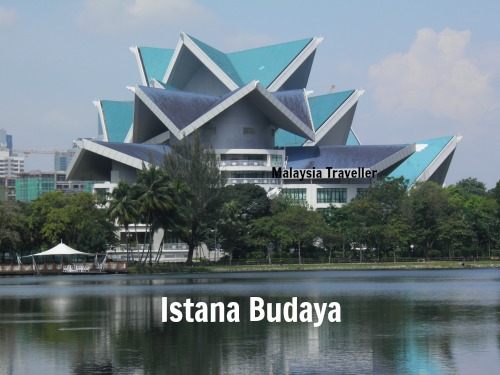 Istana Budaya (translates as Cultural Palace) was officially opened in 1999 as Malaysia's National Performing Arts Theatre for cultural events such as classical music concerts, local and international theatre shows, traditional local music, opera, dance performances and so on.

The Building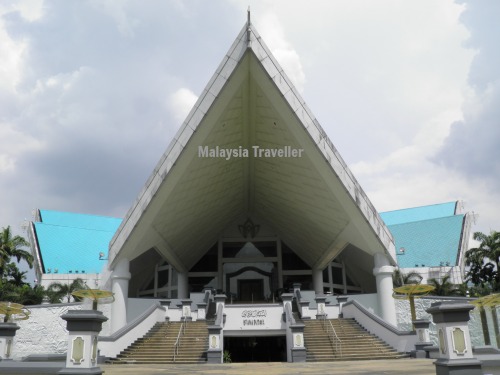 Construction was completed in 1998 at a cost of RM 210 million. The floor area of the building covers 21,000 sqm.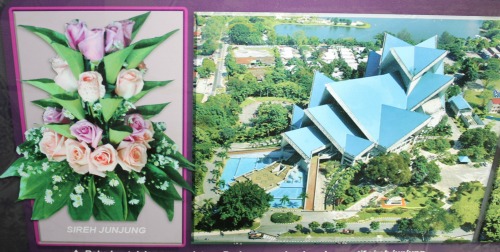 Photo taken at Architecture Museum, Melaka
Its design was inspired by the Sireh Junjung, a floral arrangement of betel leaves which are used to welcome guests at Malay weddings and other ceremonial functions.
The theatre hall can accommodate an audience of 1400 people and it was the first theatre in southeast Asia to incorporate sophisticated stage equipment for world class performances.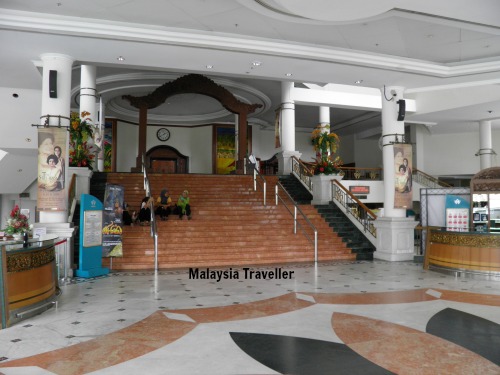 The vast marble foyer is four storeys high. In front of the theatre are attractive fountains while the rear backs on to Lake Titiwangsa and the lights of the building reflect on the lake surface at night.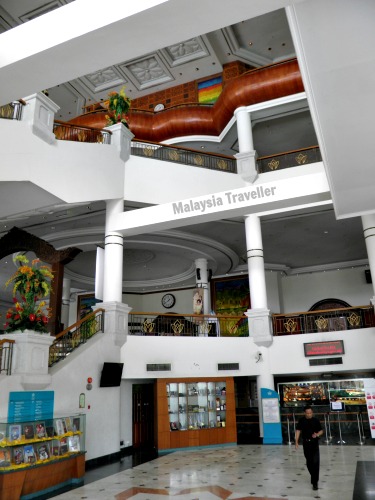 What's On at Istana Budaya?
The theatre is home to the National Symphony Orchestra, the Malaysia Traditional Orchestra and other dance and music groups.
There is always a packed schedule of presentations taking place throughout the year. To see what is coming up, refer to the Activities Calendar on the official website.
To give an idea of the types of performances staged here are some examples which took place in 2016:
Ani Choying Drolma: An Evening of Peace Charity Concert
My Story
Konsert Mega Gegar Vaganza
Teater Bikers Kental
Gemilang Tanah Permata
Zombie La La La
Raja & Rakyat
Malam Nadabiru 2016
That Pot Of tea In ChaoShan
Muzikal Randai Cinduamato
Richard Clayderman
Teater Ombak Rindu
Lawak Ke Der
Shrek The Musical
Konsert Tiga Suara
Adam & Hawa
Teater Muzikal Mak Cun 2
Hi5 Fairy Tale
Opening Hours & Admission Fee
Performance times and Ticket Prices vary according to the scheduled event. Check the official website for details. 

 How to Get There
The location is marked on my interactive map on the Top KL Attractions page. 
Driving or taxi is the most convenient method. By Bus, take Rapid KL No.104. Tourists can use the KL Hop-On Hop-Off bus, stop No. 21. 

Address:

Istana Budaya,
Jalan Tun Razak,
50694 Kuala Lumpur
GPS Coordinates: 

3°10'26.6"N 101°42'12.2"E
3.174050, 101.703390
Contact:
Tel: +603-40265555
Fax: +603-40255975 
Email: info@istanabudaya.gov.my

Nearby
Lake Titiwangsa.The gallery backs onto this attractive lake park with a wide range of things to do for the whole family.
National Visual Arts Gallery. Malaysia's official art gallery is next door.
National Library. A short walk away.
---
Share this page: