Islamic Arts Museum Malaysia
Best Museum in Malaysia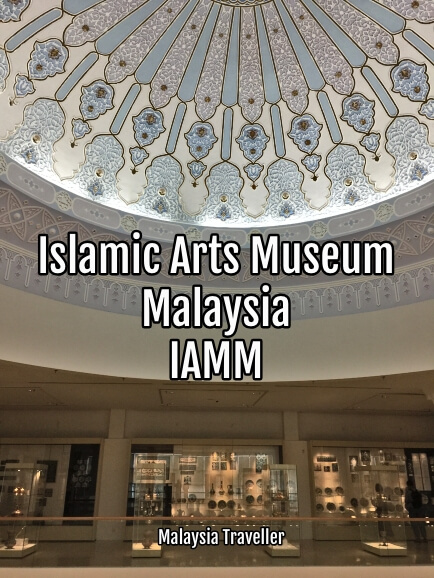 The Islamic Arts Museum Malaysia (IAMM) is one of the best museums in Malaysia with over 7000 top quality artefacts from all over the Islamic world.
Opened in 1998, the museum has 30,000 sq.m. of exhibition space and is located in a quiet corner of Kuala Lumpur next to the scenic Lake Gardens.
Apart from exhibits from the Middle East, the museum focuses on Asian Islamic arts, particularly those from China, India and the Malay world.
There are 12 permanent galleries:
Architecture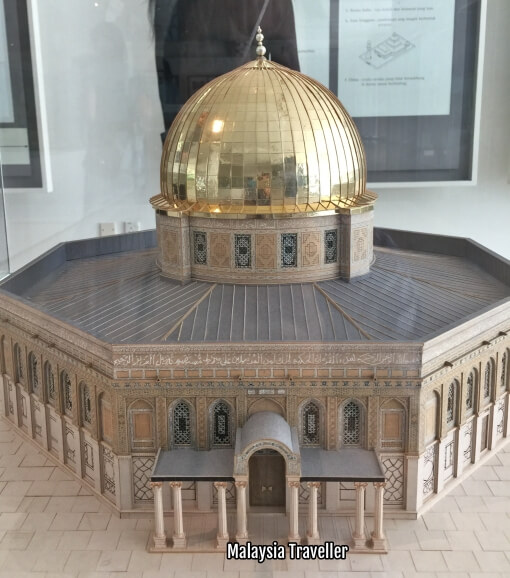 Model of Al-Aqsa Mosque, Jerusalem
This gallery showcases fine examples of Islamic architecture ranging from Africa to the Far East. I particularly liked the models of the Taj Mahal, unusual mosque designs in various countries and the large scale model of the Masjid al-Haram, Mecca.

Quran & Manuscripts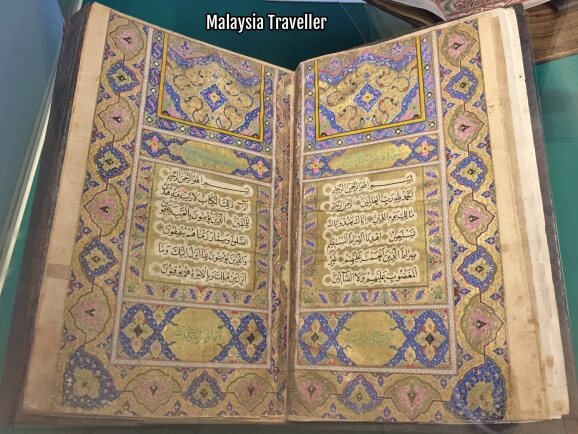 One of the many exquisitely decorated Qurans on display at the museum.
Focussing on the written word with examples of fine calligraphy, beautiful penmanship, ornate gold embellished texts and minimalist early Kufic works.

India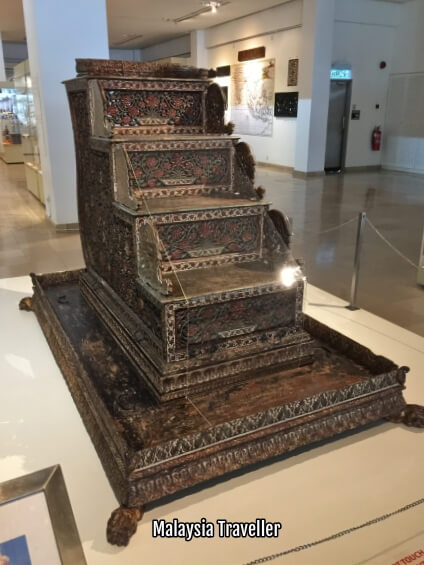 Carved wooden throne from Mughal India dated 1879-80 AD / 1297 AH
Revealing the world of the Mughals with their superb Islamic metalwork and examples of portraiture (not seen as strictly in conformity with Islam by some).

China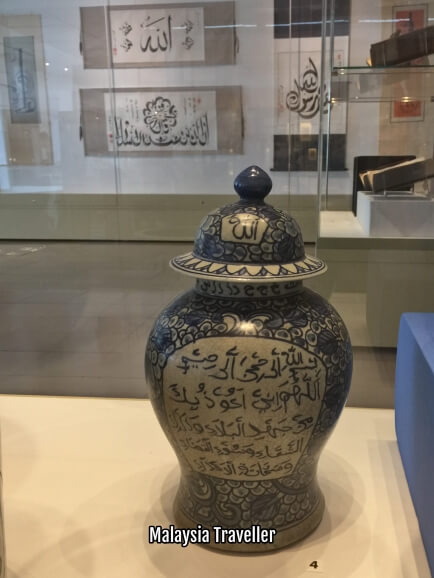 Chinese export porcelain for the Islamic World.
Where the Chinese and Islamic influences merged to produce some exquisite artworks including cloisonné wares and calligraphic scrolls.

Malay World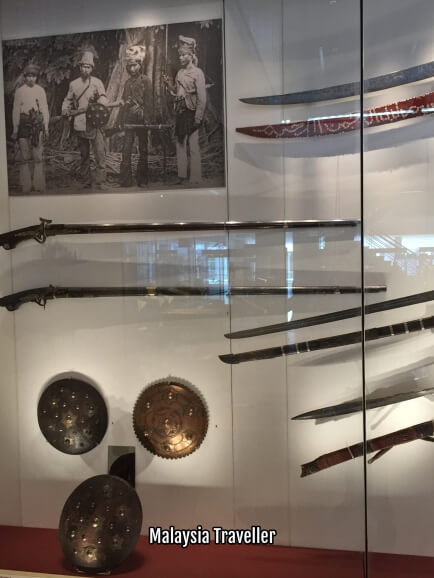 Weapons used in the Malay world.
The use of natural motifs such as plants, fruits and clouds make their way into local arts such as textiles. Examples of wood carving, metal handicrafts and kris designs are also featured.

Jewellery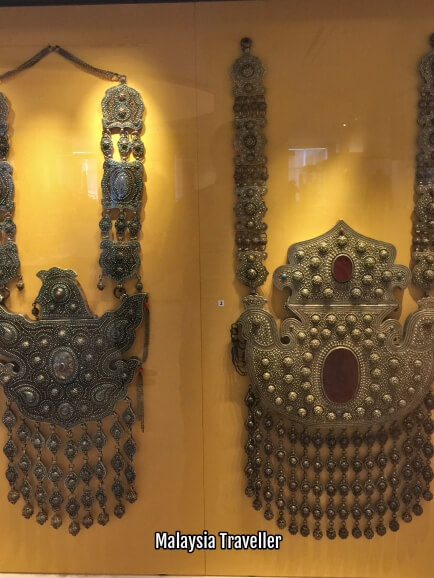 Uzbek silver-gilt jewellery, Bukhara, 19th century AD.
Displays include elaborate and opulent Indian jewellery sets made from diamonds, emeralds, rubies and pearls together with examples of more simple ethnic styles from North Africa, Central Asia and China featuring items like nose and toe rings.

Textiles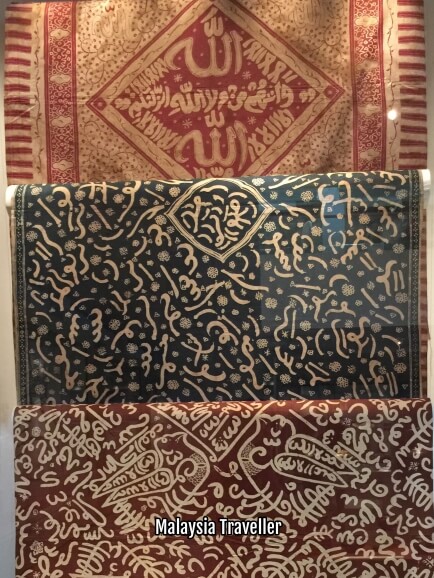 Inscribed batik coffin covers from the Malay Archipelago, 20th century AD.
Collections of complete costumes from all over the Islamic world are on show as well as some fine wall coverings and rugs.

Arms & Armour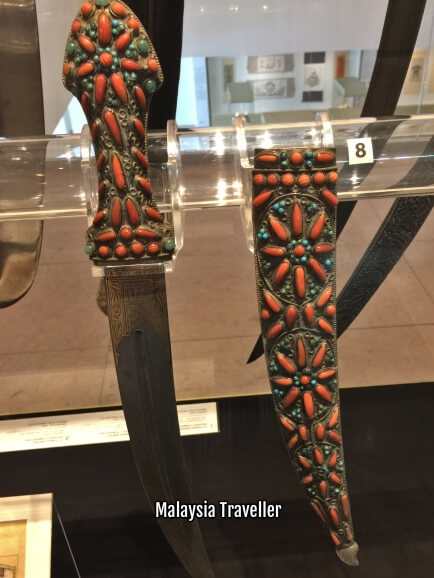 Impressive displays of beautifully decorated firearms, swords, daggers, axes, maces, spears, shields and armour are on view.

Coins & Seals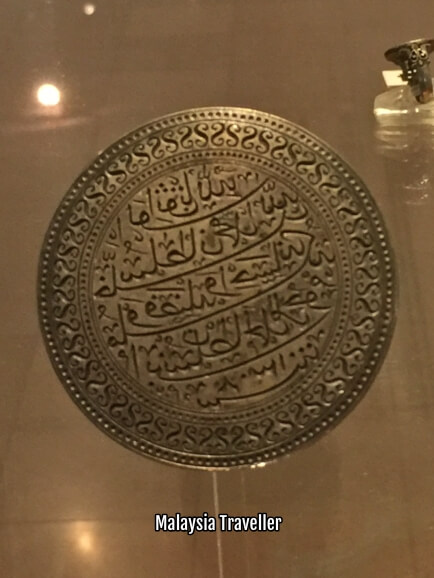 Seal of Sultan Muhammad of Kelantan, 1308 AH / 1890 AD.
IAMM has a wide ranging collection of both coins and seals dating back many centuries.

Metalwork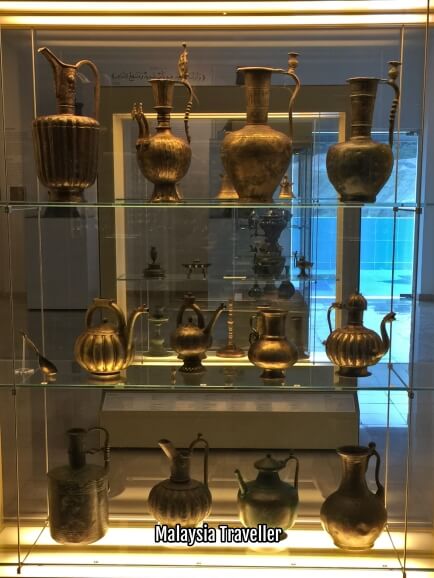 Exhibits include brass and bronze trays, bowls, jugs, vases and so on.

Ceramics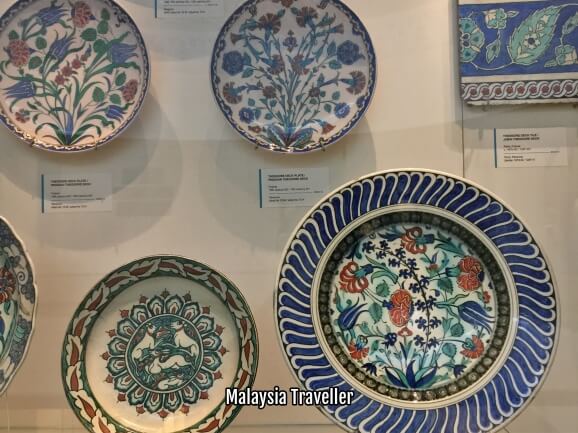 Blue and white collections, Ottoman Iznik ceramics, Kashan lustreware and Nishapur calligraphic bowls are among the artefacts.

Living With Wood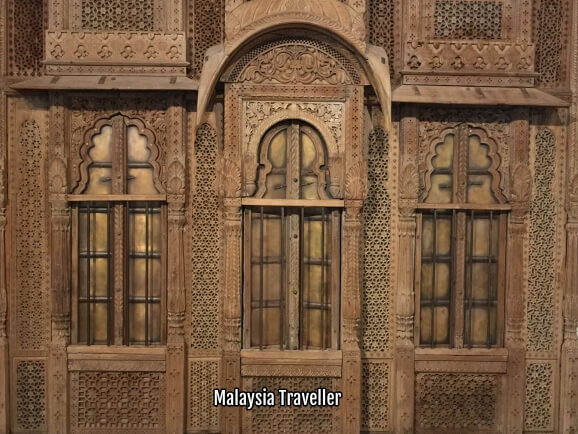 Late 18th century carved wooden facade from Gujarat India.
Finely detailed carvings, screens and windows with intricate geometric patterns, inlaid work and laquerware are featured in this gallery.

Apart from the Permanent Galleries, there are two Temporary Galleries which host special exhibitions periodically. 
Islamic Arts Museum Shop
This is the best museum shop I have seen in Malaysia. They sell their own branded IAMM products together with other attractive and interesting items which are not easy to find elsewhere.
Review Verdict
Having visited over 130 museums in Malaysia I consider IAMM to be the number one museum in the country. What sets it apart is the sheer quality of the exhibits. It is as if the curator were given a huge budget and told to acquire the very best items from around the world. If you only have time to visit one museum in KL I suggest you make it this one. International standard in terms of presentation.
Allow at least one and a half hours to view all the exhibits.
Opening Hours
Museum Galleries & Shop
Open Daily including Public Holidays from 9.30am - 6pm. 
On average, museum visitors spend 1.5 hours exploring the permanent exhibits of the museum. It is recommended that visitors arrive before 5 p.m. to ensure a satisfying experience, as the museum closes at 6 p.m. In this way, visitors are able to enjoy the museum's offerings comfortably without feeling rushed.
Museum Restaurant
Open Tuesdays to Sundays from 9.30am - 5pm
(Closed on Mondays)
Admission Charges
Ticket Prices (2023 prices) are as follows:
Adults RM20.00
Students (with ID) RM10.00
Senior Citizens (Malaysian 60 and over with ID) RM10.00
Children (6 and under) FREE
Location
You can find the location of Islamic Arts Museum on this map:
Address:
Islamic Arts Museum Malaysia
Jalan Lembah Perdana
50480 Kuala Lumpur, Malaysia
Tel: +603 2092 7070 or +603 2274 2020
E-mail: info@iamm.org.my
GPS: 3.141475, 101.689737

Click here to see the Islamic Arts Museum Malaysia's Official Website. 

Ample free parking is available.
Nearby
Many of these attractions can be covered using my Kuala Lumpur Lake Gardens Trail as a guide.
---
Share this page: