Batu, Batu Caves, Batu Gajah, Belacan, Bénédictine DOM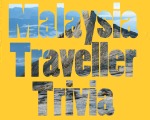 Here is some Malaysia Traveller Trivia about Batu, Batu Caves, Batu Gajah, Belacan and Bénédictine DOM
BATU
Batu means rock but it also means mile, probably due to the use of rocks as milestones. Thus Ipoh Road Batu 5 is the district located 5 miles from the start of Ipoh Road. 
BATU CAVES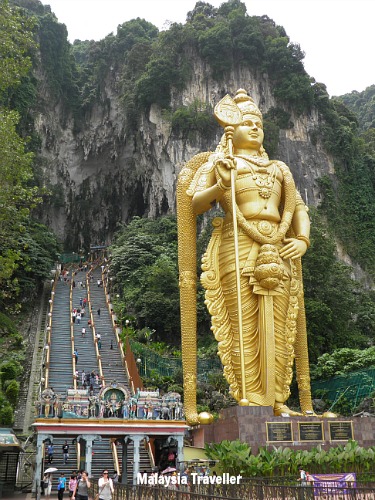 Batu Cave is one of the most popular of Kuala Lumpur's tourist attractions and deservedly so. Apart from the immense Temple Cave at the top of a flight of 272 steps, there is also the Dark Cave (for adventure caving) and Cave Villa which contains paintings of scenes from Indian folklore, statues of Hindu gods and verses from their scriptures. Read more here.
BATU GAJAH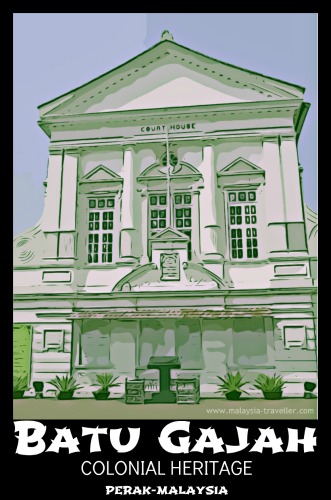 Batu Gajah is an interesting town in Perak with a number of colonial era buildings. Read more here.
BELACAN
Belacan (pronounced Blachan) is a pungent shrimp paste product and a staple ingredient in many Malaysian dishes. The production process involves soaking tiny prawns in brine and allowing the resulting paste to ferment and dry in the sun. It is sold in hard bricks. It should be cooked in a well ventilated kitchen and the odour might upset the neighbours if they are not Malaysian.
BÉNÉDICTINE D.O.M
Malaysia accounts for a disproportionately high share of the global sales of Bénédictine, a French liqueur drink made up of a secret elixir of 27 aromatic plants and spices. Malaysian Chinese regard it as a health tonic particularly for mothers with newborns. Gift companies advertise baby shower gift hampers which include a bottle of Béné alongside the pacifiers, wipes and baby talc.
As it is 80 proof alcohol, nobody is suggesting it is good for baby, but Malaysian mums seem to find it a comfort.

---