Bank Kerapu, Banks, Banknotes, Barbers, Bas Mini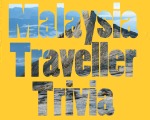 Here is some Malaysia Traveller Trivia on Bank Kerapu, Banks, Banknotes, Barbers, and Bas Mini.
Bank Kerapu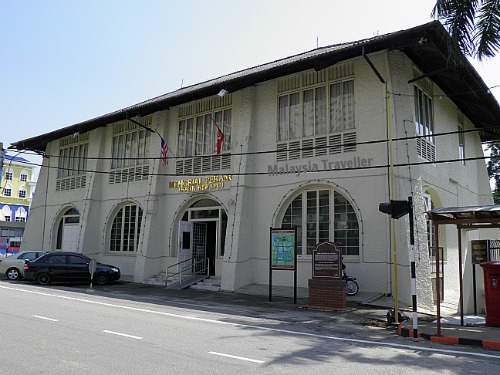 The War Museum in Kota Bharu is housed in the former premises of a Mercantile Bank branch. This building was completed in July 1922. The branch was downstairs and the bank manager lived upstairs. The original room layout of the manager's flat has been retained and it is easy to imagine that it must have been a spacious and elegant residence. 
The plaque outside says that Mercantile was known locally as Kerapu Bank in reference to the rough textured exterior of the building. 

The safes were converted to prison cells during the war and torture was carried out on the premises by the notorious Kempeitai, Japanese military police. After the war the building was used again as a bank. Mercantile Bank was taken over by The Hongkong and Shanghai Bank in 1959.

Banks
There are 47 licensed commercial and Islamic banking institutions operating in Malaysia of which 29 are foreign banks.
There are a further 15 investment banks.
Maybank (Malayan Banking Berhad) is the biggest local bank ranked by asset size with CIMB second biggest.
Banknotes
Bank Negara Malaysia used to issue banknotes in RM500 and RM1000 denominations but these were withdrawn from circulation on 1 July 1999 to make it harder for speculators to transport large sums of cash outside of the country in contravention of Malaysia's currency controls at that time. 
Malaysia's new 4th series of banknotes issued in 2012 included polymer notes for the RM1 and RM5 denominations. This is the first time 'plastic notes' have been in circulation in Malaysia. 

Barbers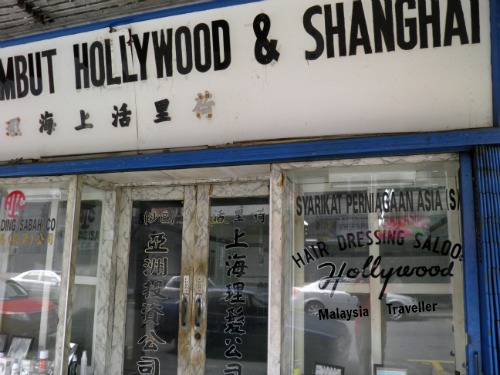 Malaysia still has many old fashioned barber shops where men and boys can get a scalping or a shave for a reasonable price. 
Bas Mini
Anyone who lived in or visited Kuala Lumpur during the 1980s or early 1990s will probably remember those pink mini buses that used to zoom around the city's roads with complete disregard for the safety of other road users or the comfort of the bus passengers. These crowded and non air-conditioned Mercedes mini buses were frequent and fast and only cost 50 sen or so.
Now they have all gone. They were discontinued in 1998 and replaced by big buses. Nostalgic Bas Mini lovers can find one preserved at the National Museum. 
Return from Bank Kerapu, Banks, Banknotes, Barbers, Bas Mini to Malaysia Trivia
Return from Bank Kerapu, Banks, Banknotes, Barbers, Bas Mini to Home

---