Malaysia Events Calendar 2014


Major Events & Festivals

There's always something going on Malaysia whatever the month. With this Malaysia Events Calendar 2014 you can see month by month all the major festivals and activities planned for this year.

It's a special year in Malaysia this year - 2014 is Visit Malaysia Year meaning that there will be even more events and activities lined up for tourists this year.

Of course Malaysia, with its year-round tropical climate, does not have the seasonal variations that many countries experience. Most of the top attractions appearing on this website are available all year round such as climbing Mt. Kinabalu, exploring the national parks and caves, or just relaxing on the beach.

Some of the East Coast beaches and islands have a low season when the northeast monsoon makes the seas too choppy (November to February) but beaches elsewhere in the country are enjoyable throughout the year.

If you are planning a trip to Malaysia it is always sensible to check what events are scheduled for your proposed dates. Even if you don't want to participate in the events yourself they might affect hotel room and air ticket availability and prices.
Malaysia Events Calendar 2014 Month by Month
---
| | |
| --- | --- |
| Things to Do In January 2014 in Malaysia | january |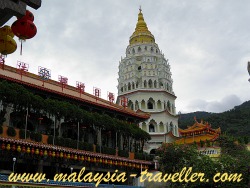 Malaysians like to see in the New Year with enthusiastic celebrations and plenty of cheer. Lavish firework displays are held in major towns all over the country.
Surfing enthusiasts should get along to see the thrills and spills at the 8th Monsoon Mayhem International Surf Challenge held at Desaru Beach, Johor between 10th - 12th January.
Also on the water is the Royal Langkawi International Regatta 2014 held on the island from 13th - 18th January which this year runs concurrently with Pesta Air Langkawi (Langkawi Water Fest) from 17th - 18th January.
For something more cultural, KL's Science Museum is hosting 1001 Inventions, showcasing the Golden Age of Muslim Civilisation. This runs from January until 31st July 2014.
If you don't mind huge crowds you could witness Thaipusam Festival 2014 which includes a 15km chariot procession from Kuala Lumpur up to the amazing Batu Caves. This event will be attended by over a million people on 17th January 2014.
Talking of crowds, Chinese New Year begins on 31st January this year and the public holidays continue until 1st February 2014. You can see how Malaysians welcome in the Year of the Horse with joyful celebrations, lion dances, fireworks and lots of food. Some of the main temples have splendid light and lantern displays at this time of year, including Kek Lok Si Temple in Penang and Thean Hou Temple in KL. In Jenjarom, Selangor, the FGS Dong Zen Temple is holding its annual Chinese New Year Lantern & Flora Festival from 29 Jan – 16 Feb 2014.
---
| | |
| --- | --- |
| Exciting Festivals in Malaysia in February 2014 | february |
In Johor, the Pasir Gudang International Kite Festival is scheduled for 19th - 23rd February 2014.
Le Tour De Langkawi 2014, a gruelling 1508km cycling race through 8 Malaysian states, gets underway in Langkawi on 27th February and ends in Kuala Terengganu on 8th March 2014.
The Malaysian Handicraft Complex in Jalan Conlay, KL is always a nice place for tourists to visit all year round but especially from 26th February – 10th March 2014 when the National Craft Fair 2014 will be held with plenty of new batik products and other art and craft items on display.
---
Malaysia Events Calendar 2014

March 2014

march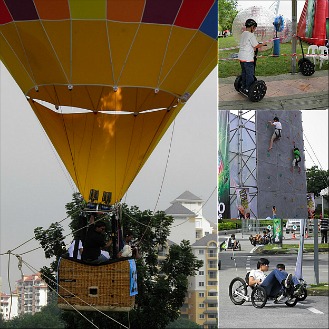 Bird-watchers will love Raptor Watch, Malaysia's biggest and best eco-tourism event. It is organized by the Malaysian Nature Society and this year it will be held on March 8th and 9th, 2014 at Tanjung Tuan (Cape Rachado).
Off-road endurance enthusiasts will appreciate the Port Dickson 4x4 International Sand Challenge (8th - 9th March 2014) in Port Dickson where drivers will test their skills and knowledge. 
One of the main sporting events of the year is the Petronas Malaysian F1 Grand Prix which will be held at Sepang International Circuit from 28th - 30th March 2014.
If you are looking to buy a private jet, a helicopter or an aircraft carrier then LIMA is the exhibition for you. LIMA (Langkawi International Maritime and Aerospace Exhibition) is a biennial event and no event is planned for 2014. The next one will be in 2015.
Paragliding aficionados from around the world will descend on Sabah for the Paragliding Accuracy World Cup Sabah which is to take place from 12th - 19th March 2014 at Lohan Hill, Ranau. 
One of the more popular trade fairs in the calendar is the Malaysia International Shoe Festival 2014, now in its 5th year. This year's event will be held at Putra world Trade Centre, Kuala Lumpur from 27th - 30th March 2014.
During the same dates is the 6th annual Putrajaya International Hot Air Balloon Fiesta 2014 which is scheduled for 27th - 30th March 2014 in Putrajaya.
The Future Music Festival Asia is to be held from 21st - 22nd March 2014 at Sepang International Circuit, Selangor.
---
Malaysia Events Calendar 2014

What's on in Malaysia in April 2014?

april
Global music fans can look forward to the Penang World Music Festival 2014 which will be staged at Penang Botanic Gardens' Quarry Park on 12th - 13th April 2014.
Lovers of women's golf can enjoy the BMW Malaysia Open at the Royal Selangor Golf Club, Kuala Lumpur from 14th 20th April 2014.
The Labuan Water Festival (25th - 27th April 2014) is the top event in Labuan's calendar with exciting activities like the Labuan International Deep Sea Fishing Tournament, the Cross Channel Swimming Challenge, the Round Island Kayak, Kayak Sprint and other watersports.
Regatta Lepa 2014 will be held in Semporna, Sabah from 25th - 27th April 2014. The lepa is the traditional sailing boat of the Bajau people and a number of cultural events are held at this time.
Sticking with the water theme, the Balleh-Kapit Raft Safari River Expedition has become one of Sarawak's top tourism events. It is a two-day rafting competition on the Balleh River where participants experience the rich Iban culture. Dates of the 2014 event are to be announced.
ANZAC Day, 25th April 2014, is remembered in Sandakan Memorial Park, the starting point of the infamous Death Marches.
---
Malaysia Events Calendar 2014

Things to do in Malaysia in May 2014

may
The spotlight is on Miri in Sarawak this month where the Borneo Jazz Festival is to be staged (9 - 11 May 2014).
Sabah Fest is a cultural event showcasing the Murut people and their unique heritage. This two day extravaganza will be held on 2nd - 4th May 2014 in Kota Kinabalu.
Also on the 4th May 2014 in Kota Kinabalu, if you are up for it, is the Borneo International Marathon 2014.
If white water rafting is your thing, the International Pahang River Rafting Expedition is planned for May 2014 (dates to be advised) in Kuala Lipis.
On 24th and 25th May 2014 the Colours of 1Malaysia event will be held at Dataran Merdeka, Kuala Lumpur. This event consists of traditional performances and cultural displays.
Wesak Day marks the birth, enlightenment and death of Buddha. This year, Wesak Day falls on 13th May 2014 and activities will be held in Buddhist temples all over the country such as at Maha Vihara Buddhist Temple in Brickfields.
International kiting competitors descend on Kelantan in May for the Kelantan International Kite Fest (28th - 31st May 2014) at Pantai Geting Tumpat.
---
Malaysia Events Calendar 2014

Exciting Festivals in Malaysia in June 2014

june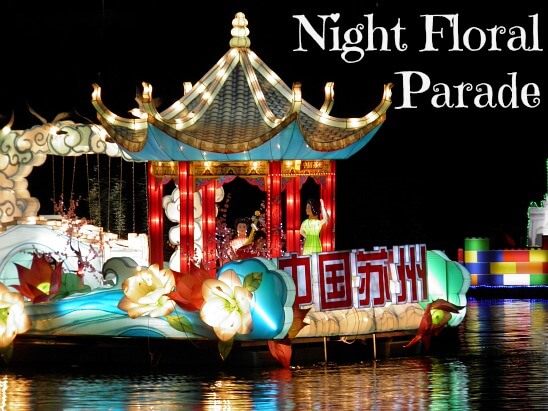 Visitors to Melaka can enjoy the festivities at the annual San Pedro Festival (23rd - 29th June 2014) at the Portuguese Settlement and partake in their unique cuisine. 
Shoppers will enjoy the 1Malaysia Mega Sale Carnival (June - Sept 2014) offering tourists a wide range of discounts, incentives and promotions across many services nationwide.
Gawai Dayak, 1st - 2nd Jun 2014, is a harvest festival celebrated all over Sarawak by the state's indigenous people in traditional costumes. 
In Sabah, the Jazz Festival is lined up for 13th - 14th June 2014 in Kota Kinabalu.
The 29th Sabah Dragon Boat Race takes place from 7th - 8th June at Likas Bay, Kota Kinabalu.
Another dragon boat race, the 35th Penang International Dragon Boat Festival, is planned for the same month, from 7th - 8th June 2014.
Floria 2014, Putrajaya's highly popular annual flower and garden festival, is scheduled for 14th - 22nd June 2014 and should not be missed by garden lovers.
The 9th Sabah International Folklore Festival 2014 is scheduled for 23rd - 28th June 2014 in Kota Kinabalu. World culture enthusiasts should not miss this folklore event.
The Rainforest World Music Festival, one of the largest musical events in Malaysia, will be held in the shadow of legendary Mt. Santubong near Kuching, Sarawak from 20th - 22nd Jun 2014.
Fraser's Hill International Bird Race is another bird watching highlight of the Malaysia Events Calendar 2014. It is to take place at Fraser's Hill, Pahang from 20th - 21st June 2014.
---
Malaysia Events Calendar 2014

Activities in Malaysia in July 2014

july
The fasting month of Ramadan is one of the highlights of the annual calendar and special food stalls and bazaars spring up all over Malaysia during this time. Ramadan this year will last approximately from 28th June - 27th July 2014.
Hari Raya Aidilfitri is a nationwide celebration marking the end of the fasting month. This year it falls around 28th – 29th July 2014.
St. Anne's Church in Bukit Mertajam, Penang is the focal point for the annual 10-day St Anne's Novena and Feast Day celebrations which take place at the end of July.
---
Malaysia Events Calendar 2014

What's On in Malaysia in August 2014?

august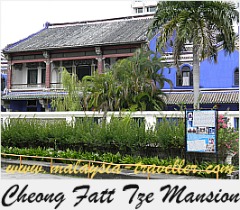 Fans of athletics will enjoy the Port Dickson International Triathlon (swimming, cycling and running) which will happen on 16th – 17th August 2014 at Port Dickson, Negeri Sembilan.
Vinayagar Chaturthi is when thousands of Hindu worshippers gather at temples such as Kortumalai Pillayar Temple in Jalan Pudu Lama to make offerings to the deity Lord Ganesh. This festival will fall on 29th August 2014.
In Penang, the George Town Festival (1st - 31st August 2014) celebrates George Town's living heritage and features multi-cultural arts and dances, delicious food and traditional activities.
National Day, or Hari Merdeka, is on 31st August 2014 and as usual, parades and other activities will be held to celebrate the day on which the country achieved its independence from Britain.
---
Malaysia Events Calendar 2014

Things to do in Malaysia in September 2014

september
The Royal Pahang Billfish International Challenge 2014 will be staged from 12th – 14th September 2014 at Rompin, Pahang. This popular annual angling event attracts competitors from around the world.
The Sarawak Regatta (12th - 14th September 2014) consists of racing in traditional longboats along Kuching's waterfront. 
The 6th Borneo Bird Festival 2014 is planned for 25th - 28th September 2014 at Kinabalu Park, Sabah.
Also in Sabah, the Borneo International Orchid Show will be held in Kota Kinabalu from 26th - 28th September 2014 to showcase the passion and skills of Sabah's orchid cultivators.
Horse lovers should not miss Malaysia's premier equestrian event, the International Horse Show, to be held from 26th - 28th September 2014 at Selangor Turf Club. The event will include a 'horsy carnival', an equestrian competition and a trade exhibition.
The Japanese Bon Odori Festival attracts more and more visitors every year. This year's event will take place in Shah Alam during this month (date to be confirmed but believed to be 20th September).
---
Malaysia Events Calendar 2014

Exciting Events in Malaysia in October 2014

october
Fabulous Food 1Malaysia is a 3-month long event starting in October. Hotels have been co-opted to prepare specialty dishes from specific states around Malaysia. 
Extreme fitness fanatics can try the Mt Kinabalu International Climbathon, a challenging 23km run on Malaysia's highest mountain. This year's race will be held from 18th - 19th October 2014.
The Tamu Besar traditional open-air market will be held in Kota Belud, Sabah on 1st October 2014. Highlights include Bajau Horsemen (known as Cowboys of the East), a beauty pageant and water buffalo race.
Deepavali (Diwali) or the 'Festival of Lights' falls on 22nd October this year. Open houses are held where family and friends visit each other and enjoy delicious traditional food. 
---
Malaysia Events Calendar 2014

Activities in Malaysia in November 2014

november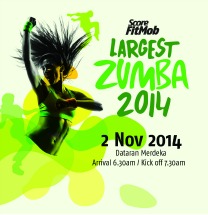 MAHA 2014 (Malaysia Agriculture, Horticulture and Agrotourism Show) is the largest agricultural show in the region. It is only held once every two years so it should not be missed. It will be held from 20 - 30 November 2014.
Join up to 6,000 Zumba dance and aerobic enthusiasts at Dataran Merdeka on 2nd November for SCORE FitMob's Largest Zumba 2014, an attempt to make history in the Malaysia Book of Records for the largest Zumba gathering ever. Cool goodie bag, t-shirt and finisher medal for participants.
The Fabulous Food 1Malaysia event continues in November but the focus switches to food from ASEAN countries.
Malaysia's main shopping festival, 'Malaysia Year-End Sale' usually begins on 16th November 2014 and continues until early January.
The Langkawi International Fishing Tournament is a popular fishing event with cash prizes. Due to be held in early November 2014.
The Penang Bridge International Marathon is scheduled for 16th November 2014.
---
Malaysia Events Calendar 2014

What's on in Malaysia in December 2014?

december
In December 2014 in Ranau, Sabah, the Sunduan De' Nunuk Ragang event tells a story from Dusun Folklore.
The Penang Chingay Parade is a multi-cultural street parade with Chinese Lion Dances that will be held on Penang Esplanade before Christmas.
Talking of Christmas, i-City in Shah Alam, with its forest of digital lights and Snowalk attractions, is especially popular at this time of year. Elsewhere, some of the best Xmas decoration displays can be found in KL's top shopping malls such as Pavilion Kuala Lumpur.
That's it! I'll add more items to this Malaysia Events Calendar 2014 as the year progresses.
To see last year's events calendar (2013) click here.
Return from Malaysia Events Calendar 2014 to Home